Ninjas Choke Hold on Munster
Congratulations to the cutest hoors in Munster. As long as you're wearing green and gold it seems no matter how hard you smash somebody in the face, pin someone to the ground by the neck or karate kicked in the leg you just can't have the rules applied to you and be sent off.
Just ask the Kerry lads. They had a field day yesterday testing out their martial art skills on the Rebels on home turf.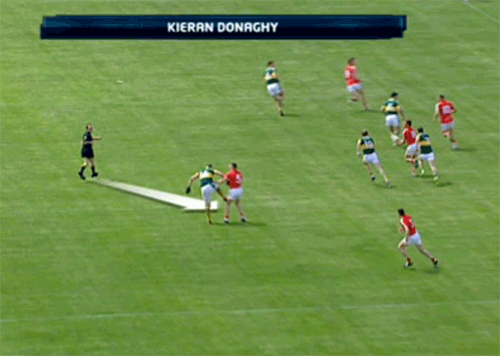 Ninja Star lashes out sending O'Leary to the ground....but the referee sees nothing
Kieran 'Ninja Schtar' Donaghy showed off his Thai boxing skills with a savage stud-encrusted stab at Noel O'Leary's leg with his boot sending the Cork defender to the ground in agony.
Although any deliberate striking motion requires that a referee must issue a straight red card to a player who clobbers another the Meath man in black seemed so impressed with Donaghy's downward leg-dawk on poor Noelie that he issued a yellow card.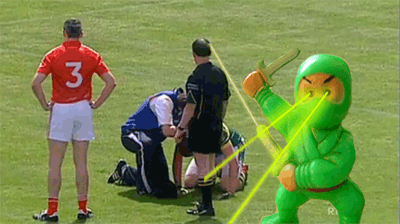 The Kerry ninjas get inside the minds of referees
If you didn't know already the GAA's myriad of disciplinary committees cannot now revisit the incident as the referee is deemed to have dealt with it at the time.
Later Kerry captain, Cooper performed a very impressive choke hold on young Cork substitute Denis O'Sullivan. Most 'striking' about the Kerryman's move was the length of time he managed to hold O'Sullivan on the floor without any officials interfering, something other martial arts experts will be intrigued by as the clock ticked down in the Kingdom's favour.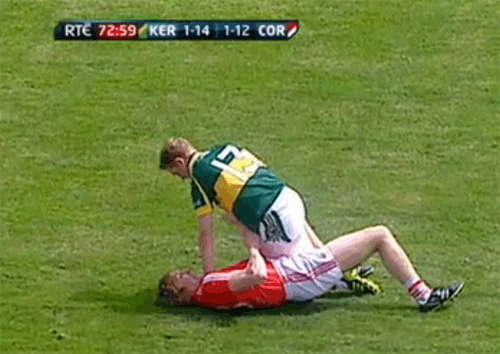 Cooper applies a throat-crushing neck hold on O'Sullivan. Mind techniques were then used to confuse referee who awarded Cooper's efforts with a yellow card...for O'Sullivan.
Mind techniques however are by far the most subtle and cute method used by Kerry. The referee suffering from heat exhaustion, and possibly stupidity, was so dazzled by the swift movements of green and gold karate chops and kicks that he was unable to see anything at all.
This was proved by television replays in which the referee is seen clearly looking in the direction of a Kerry ninja as he knocks a Cork opponent to the ground but so quick and fast was the technique executed that the referee is unable to see what TV cameras picked up.
Such lightning limbs take years to condition and Kerry players have cleverly perfected this art to great effect.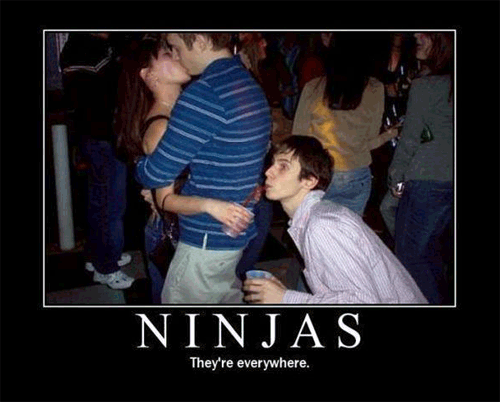 A recent scene from The Hillgrove in Dingle
Posted on Jun 19th, 2018
We turn the slightest, most tenuous Cork connections to other countries and their players into blind loyalty so you have a reason to scream 'C'MON ON D'REBELS!' at your telly every night for the next month...
Posted on Jun 12th, 2018
Read our guide to holding up traffic, driving at terrifying speeds through villages and sleeping in your tractor....all so Chinese women can give up breastfeeding...
Posted on May 25th, 2018
With 18 All-Ireland medals and 10 All-Stars Rebel Reena Buckley has retired. Resident PROC poet John Paul Valentino has been spending soime quality time in his poetry isolation chamber...
Posted on May 14th, 2018
With the concrete pillars and devoted crowds those not familiar with the area might confuse it with Mahon Point Shopping Centre but the all new Páirc Uí Chaoimh is more than a smell of coffee, big brands and long lines of traffic.
Posted on May 4th, 2018
Top 5 touristy things his nibs should do while he's in Cork. We've even worked out how to play 'Shape of You' on the Shandon Bells for him...