Everyman Midsummer Ticket Giveaway
Presented by the Everyman and Cork Operatic Society in association with Cork Midsummer Festival, Barabbas and Cork Circus.

Comprising a multidisciplinary company of high calibre artists drawn from the professional and local community sectors, Pagliacci at the Everyman will be a unique and exciting staging of Leoncavallo's classic commedia opera.

Featuring outstanding singers, actor-musicians, clowns and circus acts along with a full chorus and orchestra, this boldly ambitious production takes place in a contemporary Cork funfair in which a fantastical travelling troupe of clowns and musical performers materialise to enact their play-within-a-play drama. This production will turn the Everyman – street entrance, foyer, hallway and auditorium – into a pulsating and dynamic fairground environment in which audience and artists joyfully co-mingle.
All performances of Pagliacci will be surtitled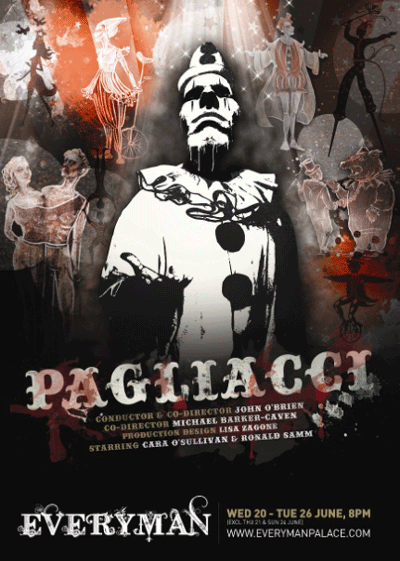 WIN WIN WIN WIN
This competition is now closed.
Posted on May 10th, 2013
As Bus Éireann drivers contemplate strike action here are another five common characters you wish you didn't see regularly on Cork city buses...
Posted on May 2nd, 2013
With such low fares these days, buses to Cork are getting packed out and the chances of you having to sit next to some langball gets higher. Here's our top 5...
Posted on May 1st, 2013
Murphy's are bringing Seasick Steve and a load of heads to Cork for a big hooley in the old Beamish & Crawford Brewery on the June Weekend May 31st-June 2nd...
Posted on Apr 23rd, 2013
It's a blistering nuclear warm 18 degrees and there are feens in t-shirts on Pana. The official end of the longest winter of all time is finally here...
Posted on Apr 23rd, 2013
Out of the last ten games six have had VERY late goals by the opposition to cost the Rebel Army dearly including a draw last Friday and Monday. Woss de story?