Justin Barry "My Side" - Chapter 6

Justin Barry, "My Side"
Chapter 6
Daly roped me into going to this poxy company law seminar down in the Clarion on Wednesday afternoon, basically because he couldn't be bothered going himself but he "wanted the firm to be represented over there nonetheless." I knew it would be a snoozefest, but at the same time it was a chance to away from him for a while and maybe scout for a bit of talent. I'm there, "Is there anyone else going? Maybe Emer or Bridget would be interested."

Didn't want to be going over to it on tod like. "Oh Bridget is going too. Emer can't make it, she's busy working on something for me", he replies. Of course she is, just my luck, stuck with Megatron Bridget for the whole afternoon.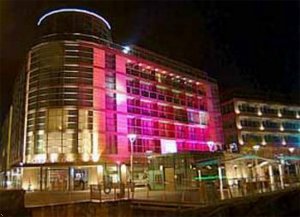 The two of us walk over there anyway, Bridget literally stomping her way down the Mall, me looking like a little elf next to her. We get inside there anyway, and it's the usual collection of disillusioned looking faces, with a token effort of a munch down the back, a tray of fishy looking bun type things, nothing that looks even remotely edible. Could they not throw out a few burgers or something and keep a bit real.
Anyway I see Deirdre O'Brien, who I know from my days up at Blackhall Place, sitting by herself about three rows from the back, and I'm anxious for a chat. She's a decent looking bird, and I know she'd appreciate me coming over to put in a bit of spadework. I've just about broken the ice with her, when over comes Megatron and basically drags me away,"I have seats up here near the front for us Justin." Oh great yeah, thanks a million for that you absolute gowl.
This old dude starts giving the lecture anyway,"As a Corkman who defected to the Pale in my youth, as the man said, it's great to be back in the city of the merchant princes." What a load of absolute toss, get on with it there Buddy and put us out of our misery. Didn't follow a word he said after that, too busy thinking about how Bridget burned me with Deirdre, who just happened to be the only decent looking bird in the place.

I had planned to retrieve the situation, but when I turn around at the end, there she is wrapped in conversation with some douchebag in a pin-striped suit. Lost cause. So Megatron is burning the ear off me the whole way back to the office, trying to impress me by talking about some f****** medal she won for basketball up in Trinity. I'm just keeping the head down in case anyone sees me with her and thinks we're an item. Oh Lord give me strength.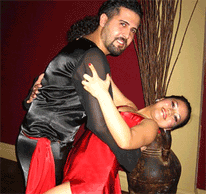 I've had Timmy O'Connell has on to me for weeks about this salsa dancing lark that they are running on Friday nights down in the Woodford. I paid no notice of him the first few times, presuming it was just another one of his "masterplans" to get under the covers with some dollybird or other, which invariably end in tears.

Besides, you hear salsa and you think of that spicy sauce that you dip your Pringles into. But then I had a search on the old net, just for my own amusement, and was glad to see that it's a sort of Cuban thing with fairly overt sexual connotations wouldn't you know.

Then, like any good investigator, I went to youtube where I found some quality footage of the USA Salsa Championships 2005. Looked right up my street so I had to pencil it in the diary for Friday night, although I had my doubts whether I'd be able to get my hair as greasy as some of the lads in the video.
Myself, Timmy and Roche decided we needed a couple of gatts to ease the old tension, so we hit Dennehy's down the Coal Quay, before swooping into the Woodford around ten-ish. Well apparently we weren't the first group of geniuses to take an interest in learning a little about Latin culture, as the place was a bit of a sausage factory - groups of lads leaning up against the bar pinting away, their eyes hanging out of their heads looking at the birds strutting their stuff.
Most of the fellas dancing were foreigners, Spanish looking types. One guy in particular caught my eye I must say. He had long flowing jet black hair in a ponytail, mysterious green eyes, and he was incredibly lean with amazing ease of motion.

Now I'm not that way inclined or anything, but he was one sexy bastard. He was dancing with this unbelievably average looking Irish one with curly brown hair and a bit of a spare tyre. Lucky bitch was having the time of her life, and in a weird way your man seemed to fancy her too, probably because she looked so different from the minters he was used to over in Bilbao or wherever.
Not really of a mind to go making a spastic of myself by trying to throw shapes and getting shown up by all and sundry, I got a bevy and positioned myself over at the side where I could cast a critical eye over events. And then I saw what all the lads at the bar had been gaping at. There's this couple going at it like the clappers, clearly they had been taking classes, and your one's arse was moving in ways I never knew were possible.

Although she looked like she might be Irish, her hip movements put an end to that theory, swaying around like Shakira - who God knows I've dedicated the occasional Tom Hank to in my time. With the effects of the booze kicking as well, I was soon thankful that I'd gone with a good tight pair of jocks for the evening, gette meine drifte. If I went within five metres of this bird I'd probably explode, so I decided it was best for my own sanity to drink up and hit the road.
Posted on Jul 17th, 2008
Its ACC Cork Week at Crosshaven. Who else could we dispatch in a pair of dubarrys and a musto jacket but Casanova himself...
Posted on Jun 30th, 2008
Ladies of Cork be wide. Its taken him a while to shake off the winter blues but law boy is back on the prowl...
Posted on Dec 19th, 2007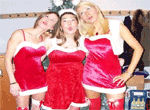 Cork's gift to women has been looking forward to his office Christmas party for quite a while...
Posted on Nov 7th, 2007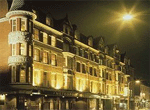 The Metropole was full of talent during the jazz festival as our number one trainee solicitor found out...
Posted on Oct 17th, 2007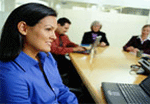 The imminent arrival of a posh intern from Trinners has JB up to the nines...