Jusitn Barry "My Side" - Chapter 7


Justin Barry, "My Side"
Chapter 7
Well Ho Ho bloody Ho and season's greetings to all my loyal readers out there, no doubt you are all wondering what the Justinmeister has on the old agenda for festive season. Well I'm stuck in the office of death until this Friday, but after that it's Gatt City for a week minimum - Beam Me Up Scotty. The sessions are already coming thick and fast, and you won't be surprised to hear that I had a rather boozy weekend of it, with the MurphyDaly Christmas party kicking things off in some style on Friday night.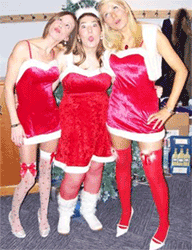 With reservations booked for half six in Jacobs on the Mall no less, our commander-in-chief Billy Murphy completely outdid himself by letting us off work at half four, basically to give the women time to head home and get dollied up for the evening. There was no need for such inconvenience in my case as I had planned so well ahead, having brought a fresh pair of socks and a can of Lynx into work with me in the morning. I could hardly be bothered going home and coming back in, and a quick Puerto Rican shower was all I needed anyway. That gave me the luxury of some extra time to hit the sauce, which I felt was necessary before spending the next six hours in the company of Daly and his cronies.

So I needed to find a quiet little shibin for myself, where I could take the edge off with a pint of Murph's, before hitting Jacobs for all they're worth. Only one place for it - The Welcome Inn down on Parnell Place, where you're hardly likely to bump into too many highflyers from the legal world, perfectomondo.

After three well-earned bad boys in there, I decided to take a stroll through Brown Thomas, where I perused the latest in men's winter fashion and conducted a long overdue appraisal of the birds who were selling the 'Eau de Toilette' out front. Not bad at all I have to say, and that won't be the last they'll be seeing of me this holiday season.

I decided to head into Jacobs ten minutes late, as I didn't want to be the first clown waiting around for the rest of them. But I ended up overcooking the fashionably late vibe a touch, and they were all seated and ready to order when I got there.

Daly couldn't just let the moment pass of course,"Oh here's Mr. Barry now, just managed to tear himself away from the desk no doubt."
Ya right you douchebag Daly, they're all laughing along with him too out of sheer obligation.

They are sitting at two big tables down the back of the gaf, and I notice that Emer is right next to Daly, who now probably thinks he's something of the office stud. The only place left for me is in between Sean Delaney and Mary Ryan - I wonder why that spot wasn't snapped up sooner! Delaney is only in his thirties so you'd think he might be up for a bit of a laugh, but oh no, not on your nelly.

They just can't stop talking shop all through the meal - constitutional reform, client confidentiality, the statute of limitations - all the hot topics, these two are like a couple of walking sleeping tablets. Good laugh. I have basically zero interest in any of it, and a lot of what they're saying is going way over my head too, but I have to just nod my head at regular intervals.

Meanwhile I see Mr. Personality Daly holding court over at the other table, regailing his captive audience with some old bullshit, like he's Niall fecking Toibin or someone. At least I had a juicy steak to get me through the ordeal, and a few glasses of the old vino hit the spot too.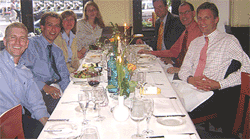 It was only half eight when we finished up in Jacobs and I was nicely liquored up at that stage. So we trooped over to Clancy's en masse for another dose of refreshments, where I finally managed to get chatting to Emer. She was wearing this sort of black low-cut top, and without sounding like a total weirdo or anything, her skin was nice and supple, and her hair was, I suppose you could say, radiant.

The same could not be said for Megatron unfortunately, who had on a big fluffy grey jumper, and was stationed up at the bar, chatting to a couple of the secretaries, and sinking a pint of the black stuff.

By eleven bells most of the fogies had broken off, away back to their never-ending suburban monotony, in time to catch the end of the Late Late Show.

No way was I going to let all the liquor go to waste though, so I suggested to the remaining stragglers that we take a mosey up to Havanas. Emer said she was on for it thank flock, as did a couple others, and Megatron was a stonewaller for it, as she was only getting warmed up with the pints and could easily put away about another fifteen.

I was getting on alright with Emer up in Havanas anyway, and the more the night went on and the boozier I got, the more I wanted to make a move on her. We were all having a bit of a laugh on the dancefloor, what with me throwing some ridiculous shapes altogether, but Megatron kept trying to hog proceedings, not a bother on her like. But then the legend of a DJ threw on that new Britney Spears number, and I was pleasantly surprised to find that Emer was all over me, and I started to feel all funny.

This was the moment I'd waited so long for - get in there my son. But I couldn't exactly seal the deal with the rest of them watching on like a bunch of hawks, so I asked Emer if she wanted to go for a bevy up at the top bar, which she did. "Two bottles of bud and a score if you don't mind my good man!" So we were talking about this and that for a few minutes then, and I must say I was getting well nervous at this stage, my mind working overtime, talking myself in and out of making a move a good few times.

I grew a pair at last, and a little bit of instinct took over me, and I just went right in there, raw like a tiger. Thank God she didn't object, and she seemed quite appreciative of old JB's succulent lips.

Like the true gent that I am, I flagged down a cab for Emer out on Washington Street and went to reward myself with a Subway, click of the heels as I was walking down there - cout d'etat et comme ci comme ca.

Santa came early with that one, fair play to him - I was like the cat that got the cream all weekend. There's been a bit of an awkward vibe between us in the office the last couple of days, which doesn't bother me too much, I'll get over it. I'm sure Megatron saw the whole thing too and she's not a happy camper, obviously because she wanted a little bit of Justin in her Christmas stocking herself.

I can't see anything major developing with Emer for the time being at least, a bit too close for comfort methinks. With the confidence up now though, I'll be looking to do like Carol Vorderman and play the numbers game for the Christmas, and with any luck I'll get the obligatory festive jump I so richly deserve.

by Conor Ward
Click here for more Justin Barry

Posted on Jul 17th, 2008
Its ACC Cork Week at Crosshaven. Who else could we dispatch in a pair of dubarrys and a musto jacket but Casanova himself...
Posted on Jun 30th, 2008
Ladies of Cork be wide. Its taken him a while to shake off the winter blues but law boy is back on the prowl...
Posted on Nov 30th, 2007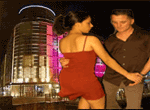 In another of his notorious attempts to land a score, Law boy tries his hand, and hips, at salsa in the Woodford..
Posted on Nov 7th, 2007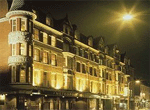 The Metropole was full of talent during the jazz festival as our number one trainee solicitor found out...
Posted on Oct 17th, 2007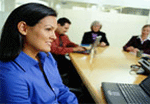 The imminent arrival of a posh intern from Trinners has JB up to the nines...