How to Lose an Election
How to Lose an Election
Danny Elbow
Former Fine Gael leader Gareth Fitzgerald found out how to lose an election the hard way back in the eighties when he visited Millstreet on a pre-election campaign drive. Seen as a Fine Gael stronghold Fitzgerald was welcomed with bonfires and great celebration by the locals, councillors and the business community of North Cork, turning out in their thousands for the arrival of the only man who could keep Charlie Haughey out of power.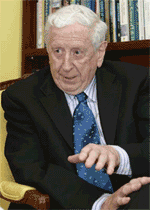 "..and the natives played a rather facinating game with sticks.."
Despite his much lauded intellect Fitzgerald was known to be a little eccentric - once turning up for a press conference with odd shoes claiming that he got dressed in the dark so as not to disturb his wife. Shades of a cute and cuddly "Nutty Professor" to some voters but party colleagues organising Fine Gael's 1982 General Election campaign rightly suspected that one day it might back fire.
Making his final speech of the day from the steps of the Fine Gael coach, he began to address the Millstreet crowd, who in typical fashion cheered with great gusto every time Fitzgerald belittled Fianna F·il.
Just as he was about to put down his loud hailer and climb back on board the bus somebody in the crowd threw a red and white teddy bear towards him which he caught - much to the delight of the masses. He then made one of the simplest but significant faux-pas of his entire political career.
Looking slightly bemused at the "unusual colours" of the teddy bear, Fitzgerald asked the crowd what the significance of the red and white was. Here was the leader of the country, a Dubliner, standing in the most fanatical GAA county in Ireland, asking the most blindly obvious question to what were realistically'
Posted on Feb 19th, 2009
Plans A, B and C are long spent so as Fianna F·'
Posted on Jan 7th, 2009
Losers, users, winners and chancers: who and what will make headlines on Leeside this year...
Posted on Dec 16th, 2008
A dispute between Santy and his elves, over-priced magic dust and cheap Eastern European elf labour: the man in red and white has it all to do...
Posted on Jun 21st, 2008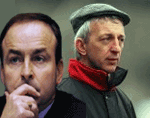 How is leaving James Masters out of the Cork football team a lot like the Lisbon vote? We get one more chance to get it right..
Posted on Feb 20th, 2008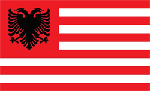 Sealing your borders from your oppressors to the north sounds good to us...