End of the World Called Off
It has become clear that the Official End of the World will now NOT take place in the immediate future as originally thought. The cancellation comes about due to the anihilation of Tipperary's hurlers by Cork at Pairc Úi Rinn on Saturday night.
According to many "experts" on the INTERNET the world would end in something like a giant free-for-all in the middle of Pairc Úi Chaoimh in mid-July with players, management, clubs and county board thrashing it out in a Battle Royal style civil war which would finish up as a black hole appearing at the City End Terrace.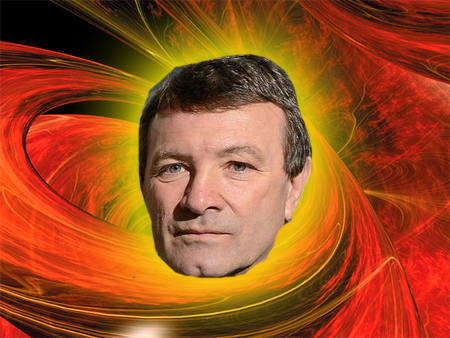 The black hole vortex thing has been cancelled
This vortex would pull every hurley, sliotar, player, clubman, referee, coach and official into its gravitational field and on to oblivion – never to escape again – thus making Cork a non-hurling county.

Saturday night's demonstration was reminiscent of some unexpected meteorite strike – this time the target was Tipperary and not Russia and the footage was even captured by TV cameras as Cork beat their provincial rivals by around a hundred points.
26 points minus wan goal and 11 equals a winning
margin of approx 100 points
The wizardry of Jimmy Barry Murphy's men (and to be fair they're just about old enough to be called such with only three of the starting fifteen over 25) was mind blowing and although nobody is getting overly excited (we at the People's Republic only booked a few hotel rooms in Dublin for the All-Ireland final at full time) it is generally agreed that the Official End of The World will now not take place this season.
Posted on Sep 8th, 2014
Does your landlord shrug his shoulders when you tell him about the rats who come out to watch telly in your manky flat's living room? Read
Posted on Sep 4th, 2014
A new t-shirt in the PROC shop celebrating the traditional rural tanning salon of the great outdoors. Embrace your Farmer's Tan!
Posted on Sep 3rd, 2014
Infrared tests have shown that Roy Keane's body temperature actually increased as a result of his ice bucket challenge
Posted on Sep 3rd, 2014
Hoping to bag a fella or a land a beour when the new college term starts? Here's our guide to making sure you know what's coming....
Posted on Sep 1st, 2014
Jungle Brothers, Paul Van Dyk and Lloyd Cole come to Cork and Coughlans Live festival kicks off at the end of the month..