Caoineadh John Allen
Caoineadh John Allen
by John Paul Valentino

The news has come and it hurts my Cork heart,
I just read that John Allen will depart,
I put down my Echo and took a deep breath,
The old doll thought that I was after seeing a death.
The world of hurling must sit back and lament,
Feens around Cork will all ask what it all meant,
Days in Thurles and days up in Croker,
Sunshine, hurling, and jars full of porter.
The treble's gone but sure we still have the double,
If we had won this year there'd be nothing but trouble.
Other counties would pout, they'd sulk and be bitter,
They'd take up the big ball and give up on the sliothar.
Rebels here, rebels there,
If we won again they'd say t'was all so unfair.
II
When first he appeared on our screens in 03,
Those quick half time talks before the break on TV,
Marty's squeaky voice would cheekily ask,
If the boys in red were really up to the task,
His voice was gentle, calm and smooth,
Even to stupid questions, he never was rude.
He rarely worried, lost faith or doubted
Even when stressed, he rarely shouted.
He always had a plan, he was not one to fear,
Remember the match against Clare last year?
III
Curran was dodgy, Corcoran too,
Clare notched up the scores and were turning the screw.
The critics poised, defeat we faced,
But Allen had plans and players replaced.
Gardiner moved to the centre - his marker was beat,
Now not so certain seemed this "Rebel defeat".
The Banner collapsed under fierce Rebels roars,
As Niall Mac and Ben inflicted the final scores.
All the talk and the guff of certain nay-sayers,
Were silenced by Allen and how he changed certain players.
IV
After the Banner were dispatched to their caves in the Burren,
Allen had faith and brought back Ronan Curran,
He stormed back into action and Galway were throttled,
Allen's loyalty to players should be distilled and then bottled.
Again they doubted - especially Loughnane,
But who were they to condemn this fountain of calm.
He caught the men from the West by the short and the curlies,
Made them look a bit silly with their shiny new hurleys.
The puck outs went long and the Tribes looked dejected,
Cork always puck short - this was not what they expected.
Spoiling the short pass was what they practiced in training,
Now on Galway's parade, John Allen was raining.
From beginning to end, he made it seem easy,
No panic or anger, he'd never look queasy.
Bursting with pride when Se·n "g lifted the cup,
Allen just winked and smiled looking up.
V
Back in Cork, he told us that t'was down to his team,
The selectors and subs, and from one to fifteen,
But we all know the reason, we all know the truth,
A tree won't blossom without being fed by its root.
He has forgotten, about hurling, more than we'll ever know.
Tom and Jerry his puppets, the All Ireland his show.
His magical powers went beyond the serene,
At training one night he turned up with Roy Keane!
Gracious in victory as he was in defeat,
Never a bad word about players or how Limerick would cheat.
He can walk through the city and county for years,
We'll bow to his presence and he'll bask in our cheers.
For another great hurler steps away from the pressure,
A new man will enter, and the team will be fresher.
Whether they're Newtown, Catherines, Glen Rovers or Sars,
History won't forget this man from The 'Barrs,
A gentleman, a husband, a father, a teacher.
A hurler, a Cork man, a mentor, a preacher.
If you're looking for perfection, and you want it by the gallon.
Look no further than the one they call - John Allen.

Posted on Feb 13th, 2010
A poetic ode to the River Lee, if it would only stop acting the langer and stay within its banks...
Posted on Feb 14th, 2008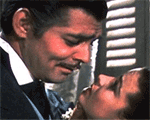 Where would we be without a verse from our resident poet on Valentines Day. He gets fierce romantic like..
Posted on Feb 14th, 2007

Resident PROC poet John Paul Valentino recalls his first internet dating experience...
Posted on Feb 15th, 2006

Our man gets poetic about his big Valentines night out. Contains many bold words...
Posted on Feb 10th, 2005

Still wondering what to give up for Lent? Our resident poet lends us his thoughts...