Bye Bye Roches
Bye Bye Roches Stores
Danny Elbow
Landmark names like the Queens Old Castle, The Capital Cineplex and the world renowned high-class restaurant Mandy's have all gone to retail Heaven during our lives but now it's the turn of one of Pana's biggest names to finally kick the can and I'm getting a bit emotional like.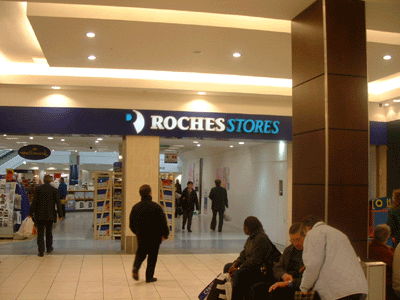 One of few shops in town you can get buy a buggie, a bra, booze and a baguette in the same place.
There was a certain pride a feen had in walking through Dublin on his way to Croke Park seeing locals pouring out of a giant retail store with a Cork name on it knowing all profits would be returning to Leeside and clean Cork hands.
Roches Stores Patrick Street branch was even the place where Ben Dunne Snr. (the founder not the cokey-whorey-sleazy feen who was suspiciously generous to Fianna F·il) learned his trade before founding Roches' biggest rival Dunnes Stores. Therefore it is without any exaggeration that we say that Cork is where the Irish retail revolution began.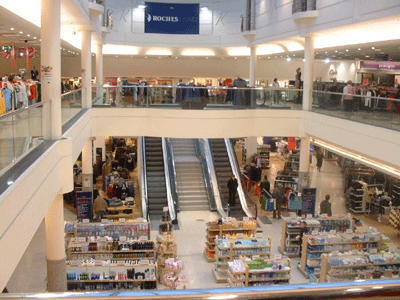 Good glug opportunities and lots of escalators for smallies to occupy themselves with while their mams shop.
The indomitable spirit of Roches' founder William Roche was typically Cork in its magnitude and most evident when his first store on Pana was burned down by the Black and Tans in 1920. Determined not to let the last British insult in their occupation of Cork get the better of him, he re-opened his furniture store to great acclaim less than a week later.
Friendly staff
William Roche was big on customer service and despite the pressures of profit in modern day Celtic Tiger Ireland his Cork stores managed to maintain their big friendly attitude without acquiring the faux-smiling sell-sell-sell approach adopted by other retailers.
Nothing gets on a Corkonians' nipples more than being harassed by staff the second you walk in the door of a clothes shop intent on buying nothing but a pair of socks:
"Y'arite for size there boy? We've some great discounts on leather jackets upstairs in our leather department like'
Posted on Feb 19th, 2009
Plans A, B and C are long spent so as Fianna F·'
Posted on Jan 7th, 2009
Losers, users, winners and chancers: who and what will make headlines on Leeside this year...
Posted on Dec 16th, 2008
A dispute between Santy and his elves, over-priced magic dust and cheap Eastern European elf labour: the man in red and white has it all to do...
Posted on Jun 21st, 2008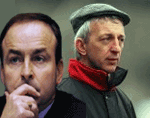 How is leaving James Masters out of the Cork football team a lot like the Lisbon vote? We get one more chance to get it right..
Posted on Feb 20th, 2008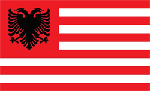 Sealing your borders from your oppressors to the north sounds good to us...