Bertie's Ark

Bertie's Ark
Danny Elbow

Dublin City Council announced this week that it is to examine the possibility of building three giant walls in Dublin Bay to protect the city. Global water levels are set to rise and the city's fathers are making moves to preserve Aul Mister Brennan should things get overtly soggy.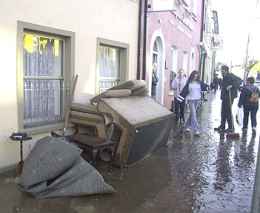 Cork: up to its tits in flooding in 2005. When was the last time you heard of this in Dublin?
Despite warnings about polar bears turning up in ice cream vans around Cork the Dublin based government has yet to impose any inkling of a carbon emissions tax to encourage people to buy more Al Gore-friendly vehicles.
If buying out a little bridge with some barriers on the M50 costs '
Posted on Feb 19th, 2009
Plans A, B and C are long spent so as Fianna F·'
Posted on Jan 7th, 2009
Losers, users, winners and chancers: who and what will make headlines on Leeside this year...
Posted on Dec 16th, 2008
A dispute between Santy and his elves, over-priced magic dust and cheap Eastern European elf labour: the man in red and white has it all to do...
Posted on Jun 21st, 2008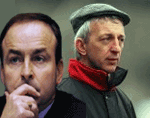 How is leaving James Masters out of the Cork football team a lot like the Lisbon vote? We get one more chance to get it right..
Posted on Feb 20th, 2008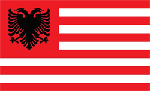 Sealing your borders from your oppressors to the north sounds good to us...