Join us on Wednesday 17th October, 8pm, for a showing of
"Life in a Day"
(2011)
Film description follows
"Life in a Day" (2011)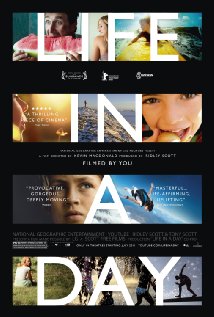 Quote:
"A documentary shot by filmmakers all over the world that serves as a time capsule to show future generations what it was like to be alive
on the 24th of July, 2011. Amongst the 19 directors who put the film
together is Kevin Macdonald ("Last King of Scotland", "Touching the
Void")."
Start time is 8pm.
All welcome, entry is
Free
and donations are appreciated.
related links:
http://www.solidaritybooks.org/event...-life-in-a-day