"Bye bye Miss American HI(MARS)....reports coming out that two of the much vaunted American HIMARS have been destroyed, i better add 'allegedly', don't want to upset anyone, comes with a video, can't tell if it's 'photoshopped'.


Just to straight some information. HIMARS was not destroyed, currently every bush shot at is the HIMARS (well, same from the other side, every successful attack by UA is with HIMARS). This fake info was distributed by Igor Konashenkov, this guy: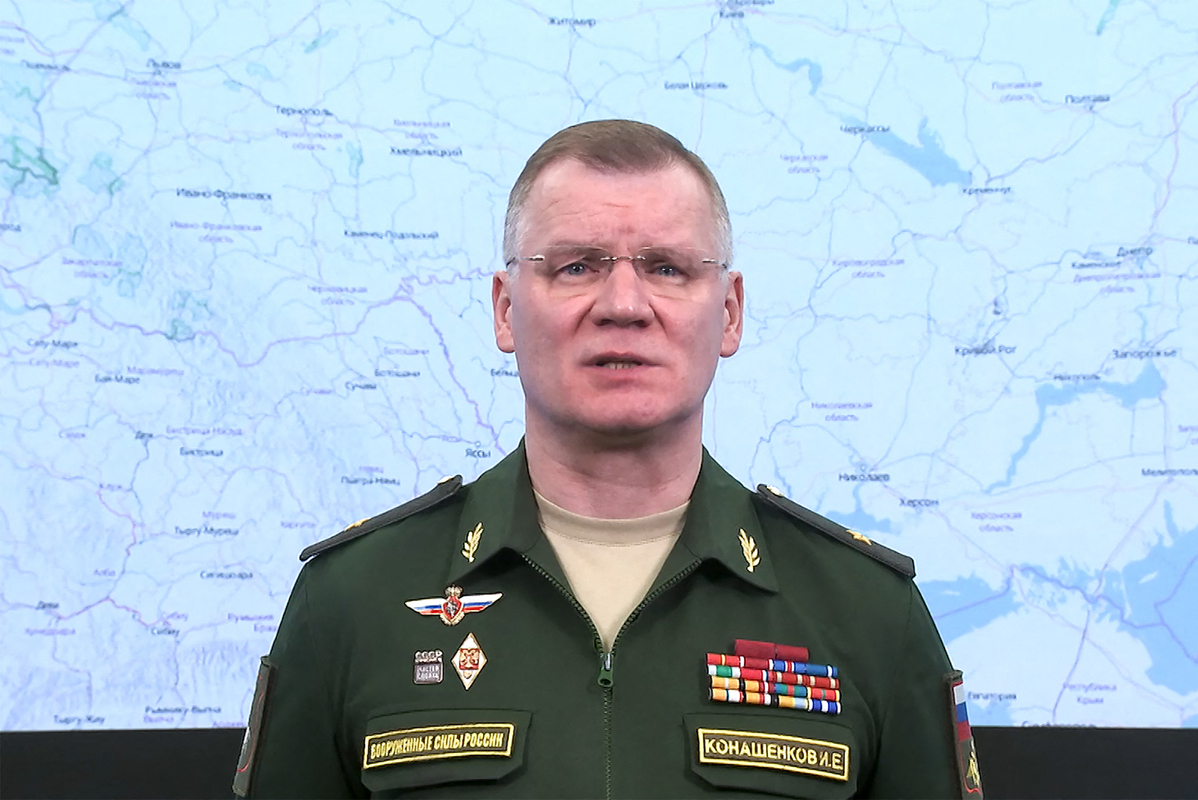 This piece of shit is the leading propagandist in Russia (this is actually his work) of the Department of Press Service and Information of the Ministry of Defense of Russia. Anything this twat posts is straight fake in fairness - that's his job.
The alleged video suppose to show four (4) HIMARS set together in range of Russian systems, when HIMARS outrange every Russian system (especially the type showing on that fake video). The video is even better as if you have a closer look at laser aiming on it, you will laugh (the little bouncing point).
Here is even some thread from Ukrainians laughing at this troll:
Yeah, yeah Ukrainians are distributing the proof of their alleged failure, the trolls will say. Yeah right, they did the exception for this fake - I will say xD
So nothing matches to their narrative actually. No secondary explosions, HIMARS still operating in UA, RIA reports on two systems, when video shows four, HIMARS is never parked like that, the RU drone is flying above their heads when HIMARS operates far back and always under umbrella of AA systems.
OK, but to clarify further. If the HIMARS (four of them) where destroyed on that attack, why then HIMARS is operating in various areas in Ukraine (always far from behind the front line)? Yeap, this is a rhetorical question.
Just to remind you, Igor Konashenkov is behind distributing the fake news on secret biological labs in Ukraine where West is working on biological weapons xD He also stand behind the great success of Snake Island. This guy was claiming RU have destroyed numerous Ukrainian landing attempts on the rock, he only forgot to mention that Ukrainians were bombing it ALL THE TIME since Russian orcs got on it xD Well, this works for orcs, as they are used to be under friendly fire xD
He is producing content only some half-brain idiots would catch into. You know, like the fans of secret bio labs, nukes and nazis in Ukraine xD
Today's list of successes via RIA Novosti - a state propaganda tube our shitposter here loves to take "verified info" from (my comments in brackets):
- 2x HIMARS (LOL, when on the alleged video there should be four)
- temporary deployment point for the 22nd Motorized Infantry Battalion of the 92nd Mechanized Brigade in Kharkov (ie up to 100 "Ukrainian nationalists" and four units of military equipment) (there was no any form of bombing confirmed)
- six command posts of the Ukrainian Armed Forces (I think in that rate the RU must produce the Ukrainian officers themselves, as they reported more killed than Ukraine has)
- point of temporary deployment of foreign mercenary units in the Limana region in Mykolaiv Oblast (zero confirmation of any attack, zero confirmation of any camp etc., zero information on deaths in standard sources - white intel)
- six ammunition depots (again zero proof)
- 27 enemy concentration areas (they probably shot at but again, zero confirmation anywhere, with this amount that would be a significant news worldwide)
- S-300 radar guidance station in Soledar (any proof needed again, how they would do that? With drones against S300 system, same applies to planes? the system is deployed outside operation area of RU forces)
- Russian aviation destroyed a rocket and artillery storehouse of the 57th mechanized brigade, in which 1.5 thousand units were stored. missiles of various caliber and more than 100 foreign anti-tank missile systems (LOL, what can I say, just LOL that kind of target would be visible by satellites if destroyed, guess what? no sign of this happened, it is easy to compare with RU depots blowing all over the place, surely no evidence of that. Wonder why?)
- Su-35 fighter planes (according to RU propaganda they shot down three times more UA planes so far than they ever had xD)
- shot down two Mi-24 helicopters during the air battle in the area of Nikolaevka and Snegirevka settlements and one Su-25 aircraft, (as above, anyone ever heard about "air battle" in this war? LOL this is total bullshit, with UA domination and multiple portable land-air systems all over the place RU are not even flying, even Gerkin in last interview confirmed that all they can do is try to shot and run away without getting second approach due to UA superiority, he also said that RU can barely use air force as the only option is to stop charges as then UA does not have all the troops under the AA umbrella - another bullshit from RU)
- anti-aircraft defense also shot down a Mi-8 helicopter and 11 drones during the day (again, RU already shot couple times more than UA ever had xD)
- and intercepted nine Ukrainian Tochka-U ballistic missiles in Donbas and Kherson (that would be another great success, it is strange you cannot see any evidence of it, unless they "shot them down" over enemy land, which is bizarre knowing that RU cannot even approach that close with their shit equipment)
- and 8 multiple-start missiles (unfortunately they forgot to mention what missiles, but it sounds great isn't it? Maybe they were shooting down Elon's SpaceX xD)
On top of that RU already claimed, which I mentioned above, that they shot down three times more planes UA ever had, they also killed more officers UA ever had. What I find funny, apparently there is NEVER a proof it happened, you can compare it with the evidence provided by UA.
So long story short, only this shit was worth commenting on and providing the clarification to utter bullshit this imp posted again. The rest of his revelations is not even worth to comment upon.
PS. This twat Konashenkov also was a youtube star recently, when for the third time as far as I know he called the guy from UA who calls all widows and families of the killed Russians telling them they have died (the same guy who was advising them to put some sunflower seeds to to their pockets so when they will fertilize UA fields at least nice flowers will grow). I only have seen it with PL subtitles, couldn't find with ENG ones, but if I come across I will post her. I find it hillarious when they try to intimidate the guy and Konashenkov is also threating him for which in respond he is being told what type of piece of shit he is and where he can those threats in (all with loads of laughs on, they can do shit).
Here is one of alleged systems destroyed by Russians. This is probably what they wanted to claim as S300 system. Well, this was a S300 launcher abandoned in Kherson region. Look how smart orcs are xD So then, a classic maskirovka, they destroyed something, but by the time it was released it mutated, clone itself and made it bigger. Well, this is not only maskirovka (I would like to believe Russians are that professional). This is one of the biggest issues RU have. Their reports are not for reporting, but to please the politicians pulling the strings. So we have flowers like this posted later
Seriously, how dumb someone must be to do the above. Oh well, in RU standard the guy who got the idea must be some genius
Oh I know how dumb! Like the troll we have here! Konashenkov is a whore taking money for what he is doing and it seems he enjoys it. Our local idiot does it for free or peanuts
We would probably never learn what happened to all the scaremongering from the start of the war. When one paranoid midget, former KGB spy, currently leading mafia in Russia and walking on high hills to cover being a midget was claiming that he will destroy everyone and everything with his nukes if he needs to. LOL
This muppet: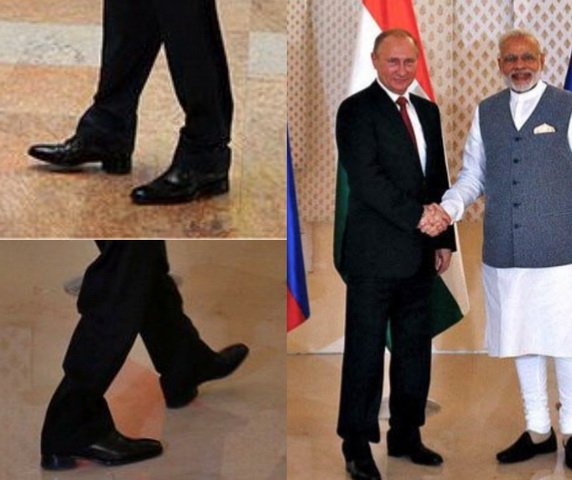 With this lovely accent at the end, have a nice evening everyone!
Ooops not everyone, you know who I am talking about. The guy who if not the Internet, no one would know apart from his mother how dumb he is
Last edited: