Valentino ousts McCarthy
Modest Valentino plays down role in McCarthy coup
Cork's John Paul Valentino today spoke of his "immense joy" at finally receiving news that Mick McCarthy's reign of terror as Republic of Ireland manager is over.







†"This is a great day for democracy, justice and freedom," Valentino proclaimed, amid scenes of jubilation in Cork's sophisticated Huguenot Quarter. But he also moved to deflect attention from his own role in what is already being described as "the greatest world event since the fall of the Berlin Wall".






†

Jubliation on Patrick Street. Similar scenes were witnessed all over the city, including the cosmopolitan Huguenot Quarter.
Modest
"Don'
Posted on Feb 13th, 2010
A poetic ode to the River Lee, if it would only stop acting the langer and stay within its banks...
Posted on Feb 14th, 2008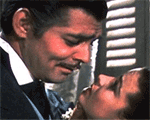 Where would we be without a verse from our resident poet on Valentines Day. He gets fierce romantic like..
Posted on Feb 14th, 2007

Resident PROC poet John Paul Valentino recalls his first internet dating experience...
Posted on Sep 19th, 2006

There's only room for poetry as we salute the departure of one of Cork's most popular hurling coaches...
Posted on Feb 15th, 2006

Our man gets poetic about his big Valentines night out. Contains many bold words...