Valentines Day 2003
Valentines Day 2003 - Poetry Corner
Not every relationship is as smooth and straight forward as we well know. Most relationships are based on an interest in each other's lives, close friendship, honesty and certain physical attraction. There are those however such as Micky The Dragon Steamboat and his old doll Mary Jane O'Sullivan who have developed a relationship based on none of the above and yet have managed to keep it going for several years. Surely you know somebody just like them.
Mary Jane wants to reveal a few secrets she has been keeping from her toyboy Mickey and hopes he will show more commitment to their relationship. Now it appears they both want to tell the whole truth and nothing but the truth and come clean for Valentines Day......
I Love You Mary Jane
by Mickey The Dragon Steamboat
How oft do my thoughts and fantasies take flight,
To those years ago I met you on that February night.
I had been out on the town in search of a score,
But in that taxi rank, I saw you asleep on the floor.
At your beauty I starred while you had a short nap,
Only to suddenly awake and get sick on my lap.
You turned up your head and sighed with a hiss,
Grappled my ears and we started to kiss.
I didn't mind much as my taste buds were numb,
removed by the effect of vodka and rum.
"Next cab is here!" shouted some feen at the door,
Its for the two of ye there, rollin 'round on the floor.
Who would have thought that many years later,
We'd be writing letters about this in de paper.
I promise I'll make an effort this year
It won't all be about clubbing, other women and beer.
The Valentine's nights when I stuttered are over,
This year will be different I'll try to stay sober.
When you come home the lights will be low,
Just two red candles on the table a glow.
I know I messed up with that meal in Ibiza
So I've played safe and just ordered us pizza.
You rejoice when you see, the meal on your plate
And I won't make comments about your scabs or your weight.
When you break wind and munch like a calf,
I won't even twitch, snigger, titter or laugh.
Then we'll move to the couch for a kiss and a cuddle,
And while I set up the video - on my flagon you'll guzzle.
"Is it romantic?" you ask - well I've thought of that too
Its kind of a compromise - I've got us a blue!
After its finished there's something you should hear,
I want to be honest and this is the year.
You 're an older woman and that turns me on,
You know I said I was 25 ? Well I'm actually 21.
But to show you my love I'll get down on one knee,
Hold your hand gently and taking your key,
Look straight in your eyes and hope you'll obey,
I'll tell you relax in my bed and I'll say,
"My dear can you check that the place is secure,
I'm off to the pub I need some liquor!!! "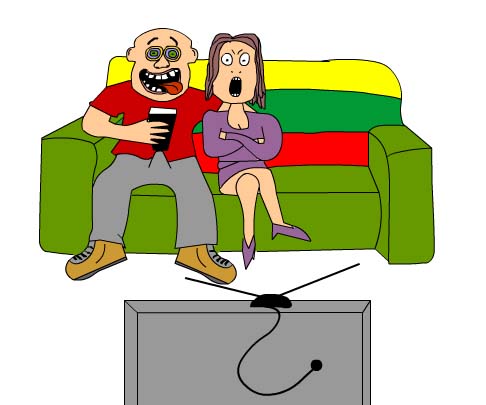 Your choice of film on Vals night could be crucial
.
Hey Mickey!
by Mary Jane O'Sullivan
I was pretty drunk on that night that we met,
And I knew in the morning your name, I'd forget.
Was it Mickey or Johnny or Peter or Paul?
But next morning I found you asleep in the hall.
Between your breath and the smell from your feet,
Those warts on your nose and your decaying teeth,
I wondered how I thought you had been a good choice,
Twas the size of your 'civic' that made me rejoice.
I hope this year that Vals day will be nice,
So I've bought you a spoiler and a big fluffy dice.
Last year you proposed in the back of your Honda,
Producing a ring - the inscription read 'Wanda',
I slapped your face and said "that's not my name",
So looked in your bag for one that had 'Jane',
'Where'd you get all that stuff?' I asked as I sobbed,
You said from a house out in Douglas you robbed,
Sorting through tons of gold chains and rings,
He says 'I'm sure that your name is on one of these things'
Now we're still going out despite what happened that night,
A strange attraction though mostly we fight.
One thing I'll admit, we always have money,
Even if the way, you acquire it is funny.
Some of the deals that you've done have been awful,
And I wonder if any, if not all, have been lawful?
But like a knight in armour you are my protector,
When a girl knocked my drink you turned around and you decked her.
Then her brother turned up, a rugby player called Percy,
So for two weeks to see you I had to call to the Mercy.
I want to be honest and I hope you won't rage,
But I slightly mislead you when I told you my age.
I said I was 30 and you said I was cute,
That fell short by 15 to tell you the truth.
About my increasing weight - I have a surprise,
The tales of too much burgers and chips were just lies.
Remember some night when you arrived full of beer,
One thing on your mind and calling me 'dear'.
You quoted Titanic and said like them two we were lovin'
Well your stuck with me now...... there's a bun in me oven!!!
Posted on Feb 13th, 2010
A poetic ode to the River Lee, if it would only stop acting the langer and stay within its banks...
Posted on Feb 14th, 2008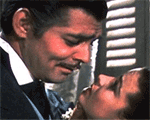 Where would we be without a verse from our resident poet on Valentines Day. He gets fierce romantic like..
Posted on Feb 14th, 2007

Resident PROC poet John Paul Valentino recalls his first internet dating experience...
Posted on Sep 19th, 2006

There's only room for poetry as we salute the departure of one of Cork's most popular hurling coaches...
Posted on Feb 15th, 2006

Our man gets poetic about his big Valentines night out. Contains many bold words...