Traffic Box Mural - The Real King of Football
Cork City FC manager John Caulfield has led his side to victory in an historic FAI cup and league double.

As well as a dedication to Cork City FC's double winning manager it 'doubles' as a welcome to all our many visitors and residents from Brazil.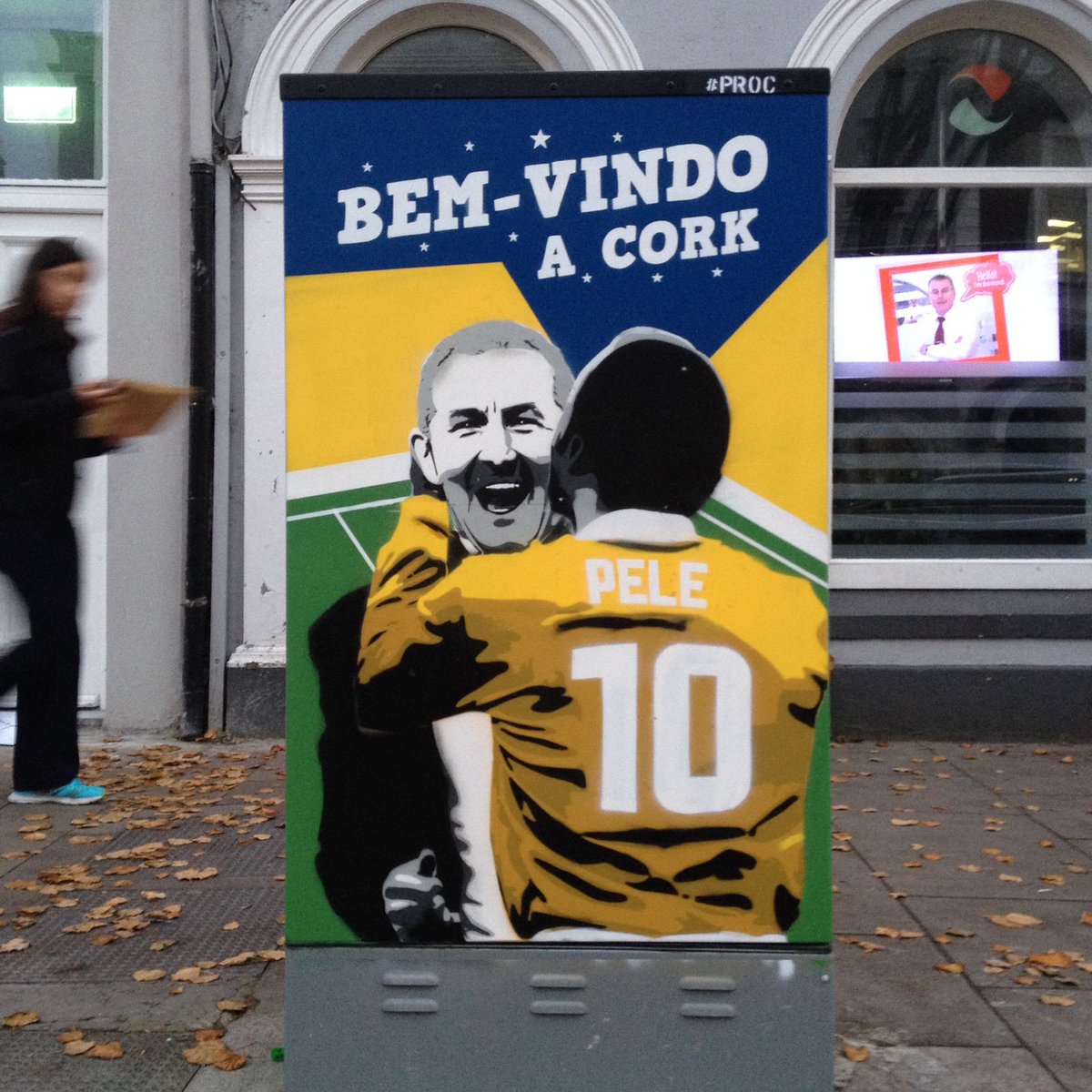 The real king of world football gets a man hug from Pele.
Posted on Oct 22nd, 2018
If you're coming to Cork to show off your pentatonic scales, we're really looking forward to seeing you but don't forget to practice your banter and leave the jazz orgasm face at home...
Posted on Oct 8th, 2018
The building boom is back. Are you a hospital consultant thinking of getting into attic conversions or the CEO of a Fortune 500 company that fancies a career in roofing? Then know how proper langers treat their customers....
Posted on Oct 1st, 2018
In Europe's friendliest city more than one bicycle is stolen every..eh....several days. That's a whopping 0.05% of the population. Be careful out there....
Posted on Sep 17th, 2018
An 83 year old man foiled a three-man raid in Glanmire last Saturday evening and in the process delivered a beautiful kick up the arse to one of the humiliated raiders. Who else needs a Dinny Funt?
Posted on Aug 27th, 2018
A buskers' code agreed between buskers, traders and residents is well worth pursuing before wrapping ourselves up in legal knots and slapping low-income buskers with fines...