Tipp Fans In Fermoy - New Cork Song
Cork 3-15
Tipperary 0-14
They came to Cork thinking they were going to break records and bury the Rebel County. Now, they're going home via the back door.
Why analyse the match with words when you can break into song?
Check it out this link to hear the song:
http://www.youtube.com/watch?v=0zBL9SVdg24
Tipp Fans in Fermoy
It's a long way to Tipperary
It's a long way to go,
It's a long way to win All Irelands
Especially through the back door
Goodbye Eoin Kelly,
Farewell Lar Corbett
It's long way back to Tipperary,
when Aisake strikes goal
They got a, big shock in Tipperary,
When the Rebels cut loose,
A ten point slaughter on Leeside ,
The Tipp boys have no excuse,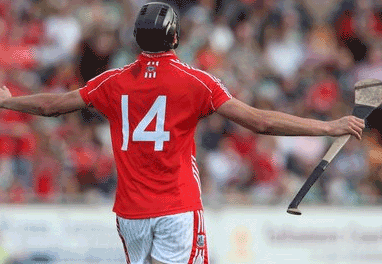 When they saw the size of young Aisake,
They had to change their underwear,
With such a giant sized man from Na Piarsighs,
They really didn't have a prayer.
They couldn't keep out our dear Aisake,
They couldn't keep up their defence,
Tipp are so bad at the moment,
They couldn't keep up the minute silence,
Did you see the Tipp fans leave early?
Our dear Rebels they thought they'd destroy
But by the time Aisake scored his goal,
The Tipp fans were in Fermoy.
Posted on Feb 1st, 2013
A new look video for a new season - check out a rake of pure daycint live music coming your way this month...
Posted on Jan 1st, 2013
A documentary in Irish about Corkman Jack Lyons and his relationship with the hugely successful 1960's English rock band The Who....
Posted on Aug 2nd, 2011
Stacks of live music coming for Cork in August including Retarded Cop, Kodakid, Jake Levinson, Fred, grammy award winning Tom OBrien and Emigra...
Posted on Jun 30th, 2011
Hypnotic Brass Ensemble are among some of the top live music gigs in Cork during July. Take a sconce at our preview video for the low down...
Posted on May 31st, 2011
As the weather takes a turn for better the Cork xSouth West festival kicks off a month jammed with live gigs which includes the resurrection of the much loved Spiegeltent...