Sure Tiz Only The League T-shirt
Conor Counihan doesn't seem overly phased that his intercounty footballers have been beaten in their first two matches in the league. His team have won it three times in the last three years. Jimmy Barry Murphy has dropped Donal Óg and is experimenting with players barely out of nappies with league squad for the National Hurling League kicking off Sunday week against Tipp in Pairc Uí Rinn.

A few people are getting their knickers in a twist. Others are soiling them. Everywan needs to calm down. We decided to help alleviate the sit-ee-a-shun with a new t-shirt:

Sure, tiz only the league like!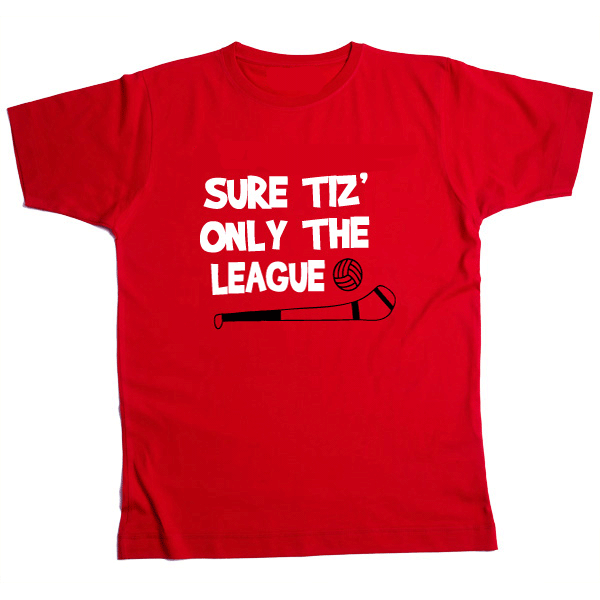 Available in adult and smallie sizes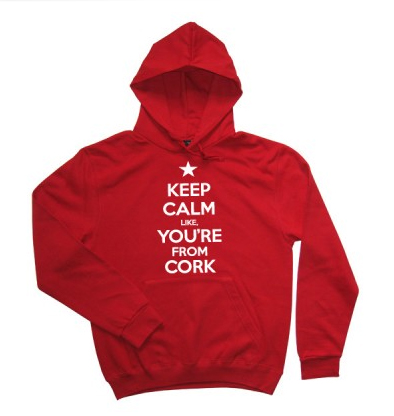 Calm down like: available as a hoodie or t-shirt
Click here to visit the shop feen.

Posted on May 22nd, 2017
It is only fitting that the winner of the Fine Gael leadership contest and Ireland's new Taoiseach will hold his victory rally in the Event Centre he assured us would be built...
Posted on May 22nd, 2017
Rebel supporter Michael O'Driscoll has been day dreaming about Cork being in the All-Ireland final all day when he should have been ringing wedding DJs…
Posted on May 10th, 2017
It's exam time and there's no end to the temptations luring Cork's college students away from the books...
Posted on May 3rd, 2017
Learn how to make a killing and set up your own digital marketing conference full of bluffers, wafflers and bullshitters...
Posted on Apr 13th, 2017
From the never ending bus strike and the Wall of Shame to the event centre shamble-a-thon and our airport's shorter runway there's so much to be grateful for...