Sure Tiz Only The League T-shirt
Conor Counihan doesn't seem overly phased that his intercounty footballers have been beaten in their first two matches in the league. His team have won it three times in the last three years. Jimmy Barry Murphy has dropped Donal Óg and is experimenting with players barely out of nappies with league squad for the National Hurling League kicking off Sunday week against Tipp in Pairc Uí Rinn.

A few people are getting their knickers in a twist. Others are soiling them. Everywan needs to calm down. We decided to help alleviate the sit-ee-a-shun with a new t-shirt:

Sure, tiz only the league like!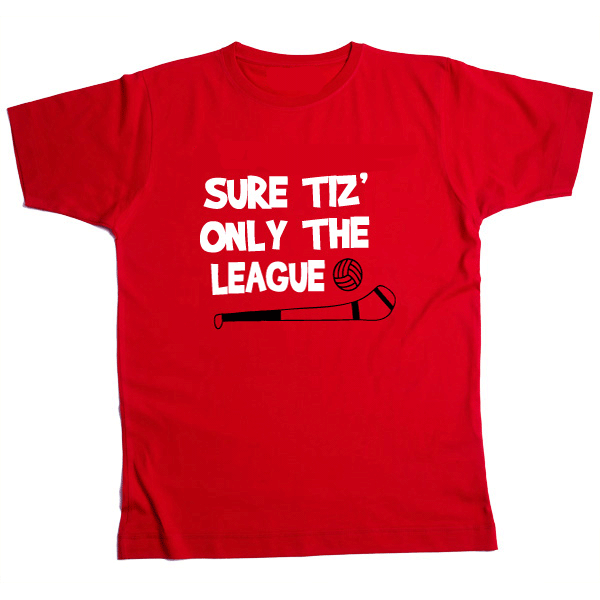 Available in adult and smallie sizes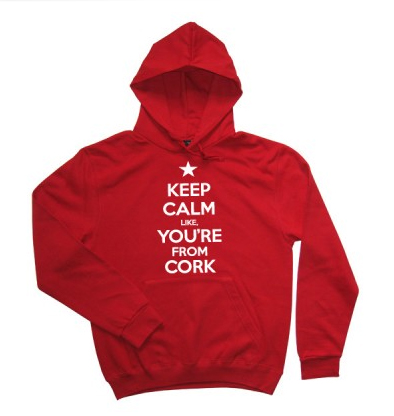 Calm down like: available as a hoodie or t-shirt
Click here to visit the shop feen.

Posted on Apr 14th, 2015
A Corkman is hoping to be the first Irish person to beat the checkout girl at his local German discount supermarket when packing his weekly shopping....
Posted on Apr 7th, 2015
There have been calls for water stations around the Rebel County as Corkonians burn up in the sizzling mid-teens heatwave and throw themselves into The Lough...
Posted on Apr 1st, 2015
Allianz Football League leaders Cork journey north to take on the defensive walls of Derry/Londonderry this weekend - the latest twist on Ulster's puke football. Here's our guide to one of Britain's top 53 cities...
Posted on Apr 1st, 2015
The top gigs on in Cork this month including the Cork International Choral Festival...
Posted on Mar 20th, 2015
Is this much-talked about addition to the city worth signing up for or is Cork's new bike share scheme a basket case?