Sure Tiz Only The League T-shirt
Conor Counihan doesn't seem overly phased that his intercounty footballers have been beaten in their first two matches in the league. His team have won it three times in the last three years. Jimmy Barry Murphy has dropped Donal Óg and is experimenting with players barely out of nappies with league squad for the National Hurling League kicking off Sunday week against Tipp in Pairc Uí Rinn.

A few people are getting their knickers in a twist. Others are soiling them. Everywan needs to calm down. We decided to help alleviate the sit-ee-a-shun with a new t-shirt:

Sure, tiz only the league like!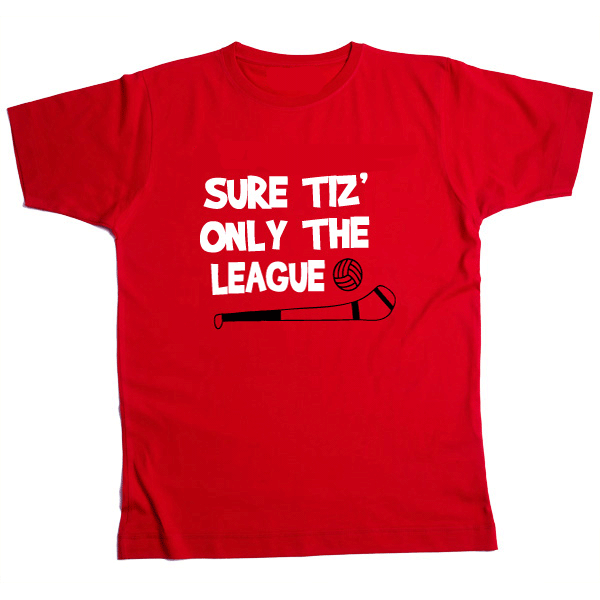 Available in adult and smallie sizes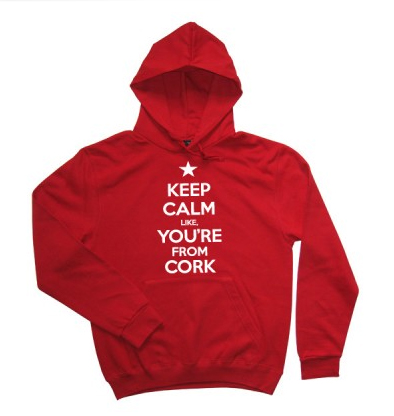 Calm down like: available as a hoodie or t-shirt
Click here to visit the shop feen.

Posted on Jun 27th, 2016
The price of drisheen soared this morning after an announcement that Cork is to seek a rigged independence referendum before the end of the year...
Posted on Jun 14th, 2016
Revamped and back by popular demand it's the Cork Basic Underground System t-shirt. And now available as a hoodie too...
Posted on Jun 10th, 2016
Buckingham Palace have confirmed that Cork city's English Market will be packed up and taken to London if Britain votes to leave the EU on June 23rd...
Posted on Jun 3rd, 2016
The temperature in Cork is now higher than the surface of Mercury. Here are five spacers you're guaranteed to lamp while the sun's reign of terror continues...
Posted on May 31st, 2016
Chic at the Marquee, David Kitt, Bob Log III, Saul Williams, Cormac Mac Con Iomaire at St. Lukes and Jack Ahern are among many of the top acts playing on your doorstep this month...