Sure Tiz Only The League T-shirt
Conor Counihan doesn't seem overly phased that his intercounty footballers have been beaten in their first two matches in the league. His team have won it three times in the last three years. Jimmy Barry Murphy has dropped Donal Óg and is experimenting with players barely out of nappies with league squad for the National Hurling League kicking off Sunday week against Tipp in Pairc Uí Rinn.

A few people are getting their knickers in a twist. Others are soiling them. Everywan needs to calm down. We decided to help alleviate the sit-ee-a-shun with a new t-shirt:

Sure, tiz only the league like!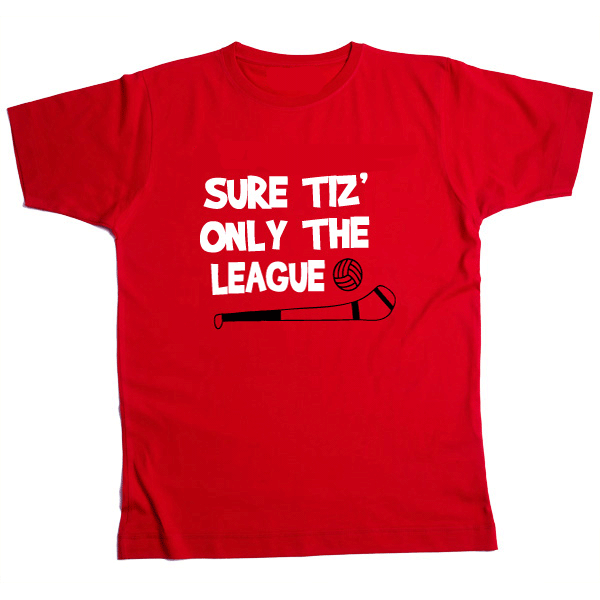 Available in adult and smallie sizes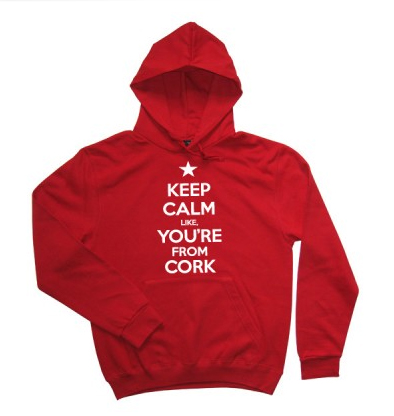 Calm down like: available as a hoodie or t-shirt
Click here to visit the shop feen.

Posted on Nov 24th, 2015
Former Anglo-Irish langer David Drumm is to fight his extradition to Ireland for dodgy loans and unpaid debts based on the allegation that business studies was 'taught badly in school'....
Posted on Nov 18th, 2015
In the latest scandal to hit the health service it has emerged that Cork donors may be unknowingly donating their blood to patients who are not from Cork...
Posted on Nov 18th, 2015
It has been revealed that Cork County Board secretary Frank Murphy is currently in negotiating a new 350 year contract with Cork GAA.
Posted on Nov 3rd, 2015
Cork City FC take on Dundalk in Dirty Aul Town this weekend. Read up on the dangers of Dublin in our special FAI Cup final fans guide...
Posted on Oct 30th, 2015
The Sylistics, Cry Monster Cry, Clare O'Mahony, The Proclaimers and an ECM record label weekender at the Triskel at the end of the month!