Sure Tiz Only The League T-shirt
Conor Counihan doesn't seem overly phased that his intercounty footballers have been beaten in their first two matches in the league. His team have won it three times in the last three years. Jimmy Barry Murphy has dropped Donal Óg and is experimenting with players barely out of nappies with league squad for the National Hurling League kicking off Sunday week against Tipp in Pairc Uí Rinn.

A few people are getting their knickers in a twist. Others are soiling them. Everywan needs to calm down. We decided to help alleviate the sit-ee-a-shun with a new t-shirt:

Sure, tiz only the league like!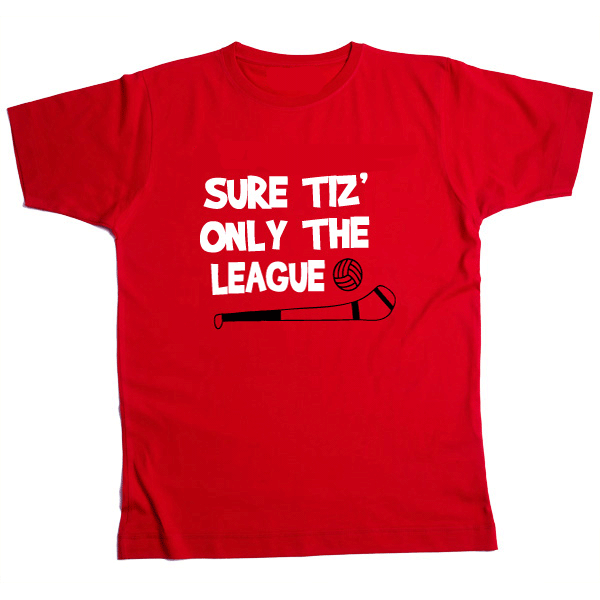 Available in adult and smallie sizes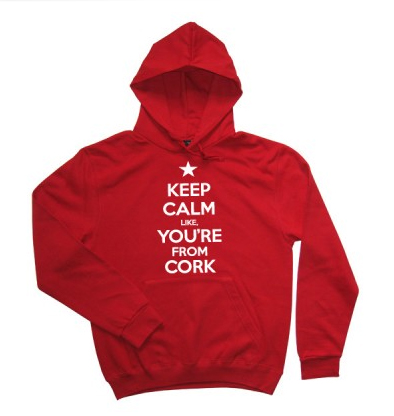 Calm down like: available as a hoodie or t-shirt
Click here to visit the shop feen.

Posted on Feb 20th, 2017
If you have a Cork fetish like us then this will get you off big time...
Posted on Feb 20th, 2017
Emergency Weather Committee seek €500 million relief fund as incredible mildness sets in over the country...
Posted on Feb 19th, 2017
A Corkman and emigrant has made a series of phone calls home again to let his family and friends know that the weather is better in Australia....
Posted on Feb 13th, 2017
Courier Jason 'Short Puc' Lawlor from Ballyphehane has admitted he doesn't even bother getting out of the van to see if people are at home anymore when delivering packages...
Posted on Feb 6th, 2017
Even though she "sort of knew how it worked all along" a young expectant first-time mum is in shock this morning after the reality that she will have to force a small child out through her vagina suddenly hit her.