Sure Tiz Only The League T-shirt
Conor Counihan doesn't seem overly phased that his intercounty footballers have been beaten in their first two matches in the league. His team have won it three times in the last three years. Jimmy Barry Murphy has dropped Donal Óg and is experimenting with players barely out of nappies with league squad for the National Hurling League kicking off Sunday week against Tipp in Pairc Uí Rinn.

A few people are getting their knickers in a twist. Others are soiling them. Everywan needs to calm down. We decided to help alleviate the sit-ee-a-shun with a new t-shirt:

Sure, tiz only the league like!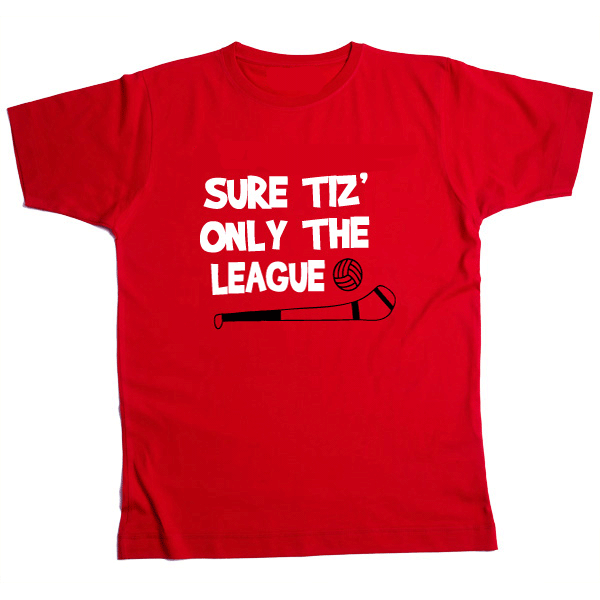 Available in adult and smallie sizes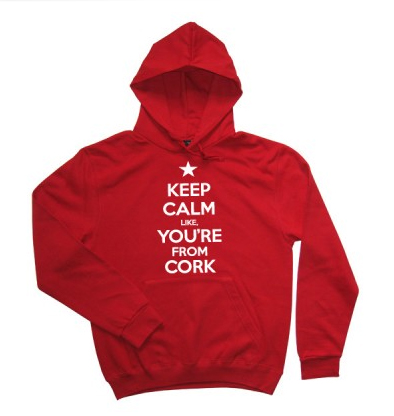 Calm down like: available as a hoodie or t-shirt
Click here to visit the shop feen.

Posted on Jan 17th, 2017
Friends of Shane McGowan based in Cork say the singer is feeling particularly edgy about the new year having escaped the grim reaper's celebrity death scythe in 2016....
Posted on Jan 16th, 2017
Under the PROC government schools in the Rebel County will require parents to display a deep religious faith in Cork...
Posted on Jan 4th, 2017
Wallis Bird, James Vincent McMorrow, James McMurty, Ian Shaw, Lynda Cullen, Sarah Jarosz at the Ballincollig Winter Music Festival and much more...
Posted on Jan 3rd, 2017
We look at the year ahead with our red tinted glasses to see what lies in store...
Posted on Dec 21st, 2016
Pulling like a dog, yet another Ladies Football title, Rob's bronze medal, winning the FAI Cup, commemorating Dublin's failings and lots more to mull over during de crissmuss....