Sure Tiz Only The League T-shirt
Conor Counihan doesn't seem overly phased that his intercounty footballers have been beaten in their first two matches in the league. His team have won it three times in the last three years. Jimmy Barry Murphy has dropped Donal Óg and is experimenting with players barely out of nappies with league squad for the National Hurling League kicking off Sunday week against Tipp in Pairc Uí Rinn.

A few people are getting their knickers in a twist. Others are soiling them. Everywan needs to calm down. We decided to help alleviate the sit-ee-a-shun with a new t-shirt:

Sure, tiz only the league like!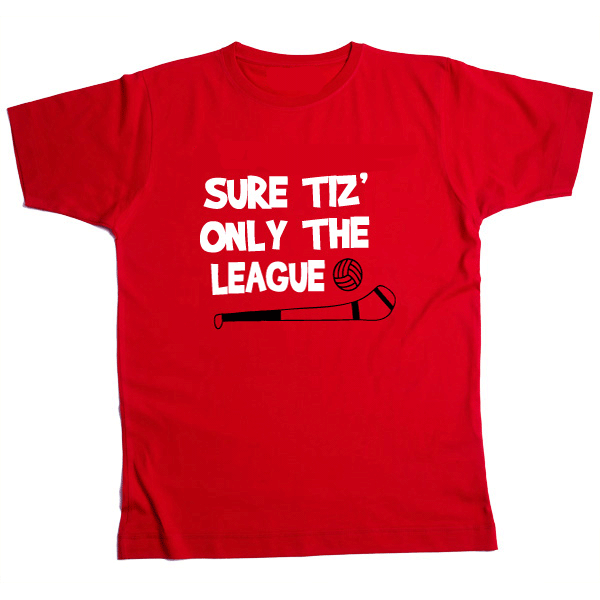 Available in adult and smallie sizes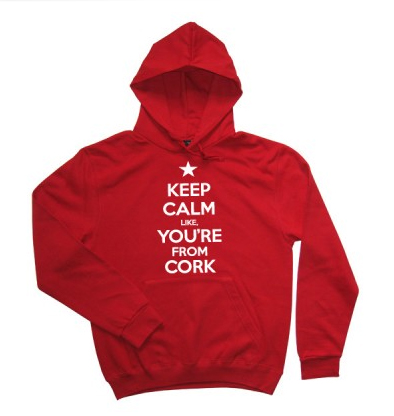 Calm down like: available as a hoodie or t-shirt
Click here to visit the shop feen.

Posted on Apr 17th, 2014
City Hall hosts the Jameson Film Club next Tuesday Apr 22nd with a screening of The Usual Suspects. Win tickets here...
Posted on Apr 14th, 2014
Keith Barry is allegedly re-examining his memory after a Failbook rant against King Niall Prendeville about a pulled interview.....
Posted on Apr 14th, 2014
Keith Barry is angry at having been ejected from mass by altar boys at St. Mary's on Pope's Quay despite travelling ALL THE WAY FROM DUBLIN to Cork....
Posted on Apr 10th, 2014
City are flying it under Johnny C and while Brian C's footballers topped the Allianz League. There's a big weekend of sport ahead...
Posted on Apr 8th, 2014
Potted Potter is the hilarious Unauthorised Harry Experience. All Harry Potter books in 70 minutes! Showing at the Everyman on Tue 22 - Sat 26 April.