Sure Tiz Only The League T-shirt
Conor Counihan doesn't seem overly phased that his intercounty footballers have been beaten in their first two matches in the league. His team have won it three times in the last three years. Jimmy Barry Murphy has dropped Donal Óg and is experimenting with players barely out of nappies with league squad for the National Hurling League kicking off Sunday week against Tipp in Pairc Uí Rinn.

A few people are getting their knickers in a twist. Others are soiling them. Everywan needs to calm down. We decided to help alleviate the sit-ee-a-shun with a new t-shirt:

Sure, tiz only the league like!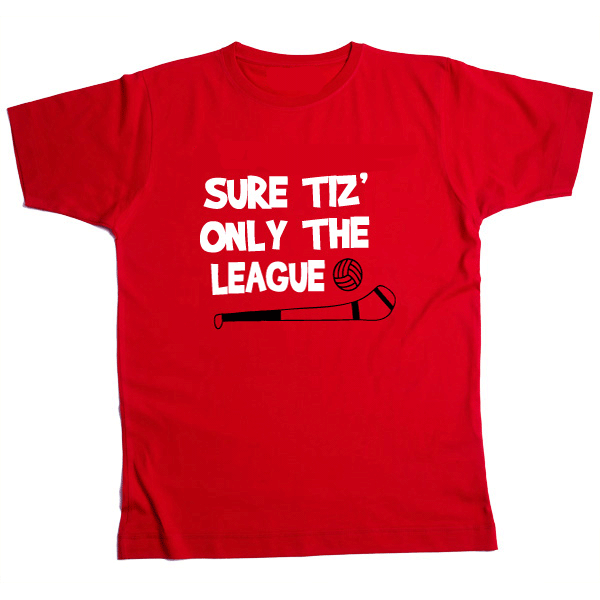 Available in adult and smallie sizes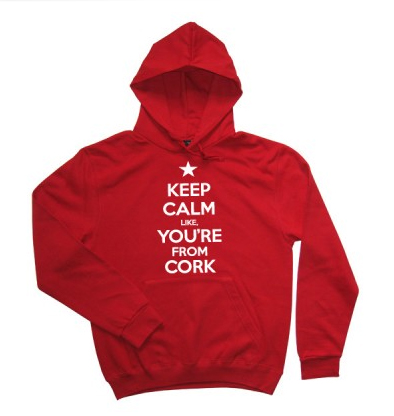 Calm down like: available as a hoodie or t-shirt
Click here to visit the shop feen.

Posted on Jul 26th, 2015
In light of double shock defeats in Thurles at the weekend PROC has learned that the Cork County Board is set to make an unprecedented investment in underage GAA on Leeside by purchasing a new training cone.
Posted on Jul 16th, 2015
Attempted beheadings of Cork players in Thurles impress middle-east terror group. Clare County Board issue statement...
Posted on Jul 8th, 2015
Bag two tickets for this great show at the Everyman on Friday July 17th..
Posted on Jul 7th, 2015
The GAA are about to confirm that the referee will be wearing a green and gold shirt for the Munster Football Final replay on July 18th. Which will not be shown on de telly in case they have to pull another stroke to get Kerry over the line...
Posted on Jul 2nd, 2015
Boasting that you haven't been to Dublin in years but now faced with a car journey into Mordor? Here's our guide to navigating Dirty Aul Town...