Sure Tiz Only The League T-shirt
Conor Counihan doesn't seem overly phased that his intercounty footballers have been beaten in their first two matches in the league. His team have won it three times in the last three years. Jimmy Barry Murphy has dropped Donal Óg and is experimenting with players barely out of nappies with league squad for the National Hurling League kicking off Sunday week against Tipp in Pairc Uí Rinn.

A few people are getting their knickers in a twist. Others are soiling them. Everywan needs to calm down. We decided to help alleviate the sit-ee-a-shun with a new t-shirt:

Sure, tiz only the league like!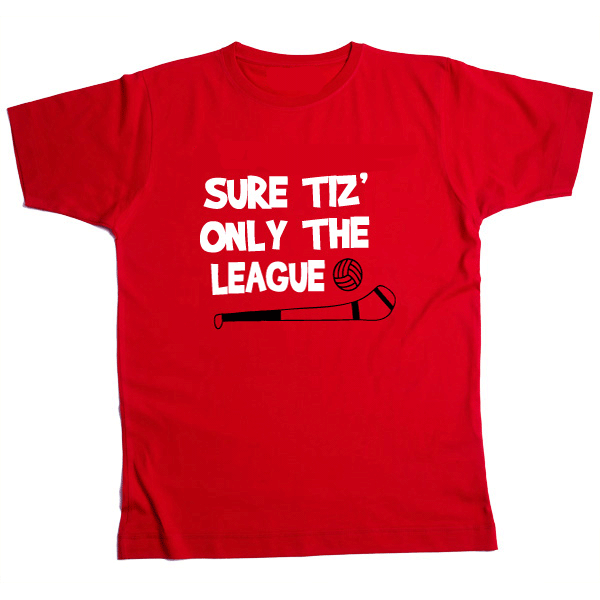 Available in adult and smallie sizes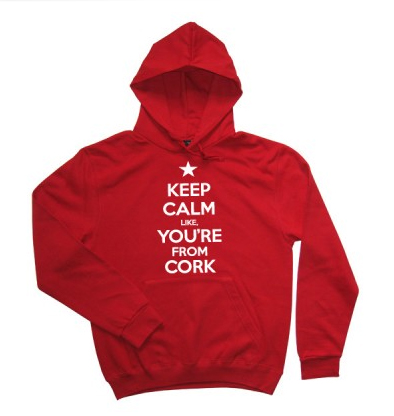 Calm down like: available as a hoodie or t-shirt
Click here to visit the shop feen.

Posted on Feb 2nd, 2016
Quarter Block Party dominates the live music calendar for this month along with Gradam Ceoil TG4 and top gigs from The Eskies, Cookie & The Vaudevilles and lots more.,.
Posted on Feb 2nd, 2016
I will deliver for Cork and gather the stakeholders to get the event centre underway while creating diverse routes out of the airport and abolishing Irish Water, USC and all scobes called Majella and Darren.
Posted on Jan 26th, 2016
Right from the off Storm Roy would be howling in your face with those travelling on high horses advised to be very cautious....
Posted on Jan 15th, 2016
Corkonians are going to love the new series on the 1916 Rising which features 5 episodes of Dubliners destroying Dublin city and Cork girl that outwits them all...
Posted on Jan 1st, 2016
John Grant, Villagers, The Lost Brothers, Clare O'Mahony, Karma Parking, Colm Fitzpatrick & much more all heading your way this month...