Sure Tiz Only The League T-shirt
Conor Counihan doesn't seem overly phased that his intercounty footballers have been beaten in their first two matches in the league. His team have won it three times in the last three years. Jimmy Barry Murphy has dropped Donal Óg and is experimenting with players barely out of nappies with league squad for the National Hurling League kicking off Sunday week against Tipp in Pairc Uí Rinn.

A few people are getting their knickers in a twist. Others are soiling them. Everywan needs to calm down. We decided to help alleviate the sit-ee-a-shun with a new t-shirt:

Sure, tiz only the league like!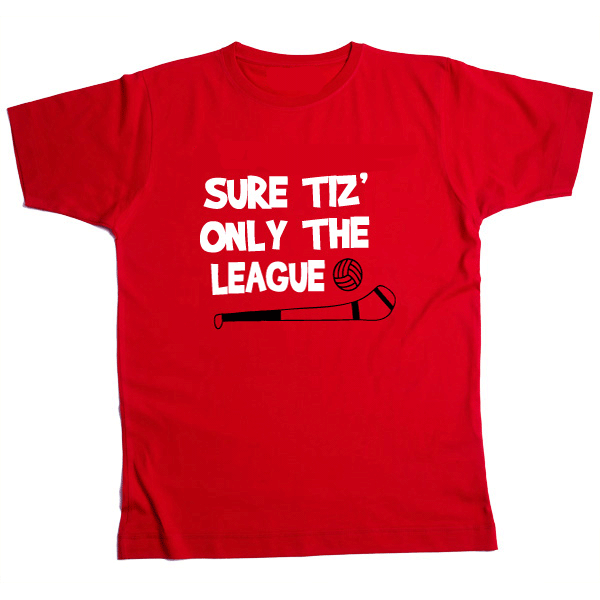 Available in adult and smallie sizes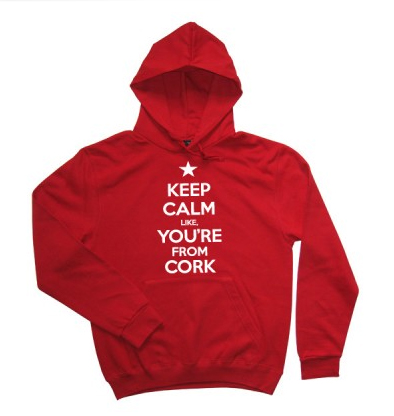 Calm down like: available as a hoodie or t-shirt
Click here to visit the shop feen.

Posted on Jan 21st, 2015
Delight on Leeside as Donal Óg packs TV programme with plenty mentions of Cork
Posted on Jan 14th, 2015
With the imminent arrival of Wetherspoons and Starbucks a Cork business man has spent a wad of cash with multi-national giant Facebook to promote his appeal to ask Cork people to support local businesses more...
Posted on Jan 8th, 2015
Happy New Cheer! Lots of great gigs this month including Duke Special, Lynda Cullen, The High Kings, Earthship and lots more...
Posted on Dec 16th, 2014
In panic hoping to have the bathroom done up for Christmas or the kitchen revamped to impress the relatives this Christmas?
Posted on Dec 9th, 2014
Take the pain out of Xmas shopping and buy online. No trying to find a place to park the car, no queueing, no wrestling other shoppers for the last bargain, no chuggers and