Irish Economy Recovers After KK Meltdown
The death of Osama bin Laden is hopefully a sign that the world may now be a safer place to live. Similarly Kilkenny's thrashing by Dublin at the weekend in the National League final is also a sign that another reign of terror may finally be at an end.
Loyal PROC readers will remember our expert analysis of the undeniable link between the downfall of the Irish economy and the success of Kilkenny hurling. In it we proved that the two are inextricably connected.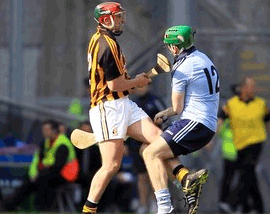 Eoin Larkin symbolised Kilkenny's meltdown
In 2000 Kilkenny hadn't won any silverware since the early nineties. The Cats grabbed Liam McCarthy from holders Cork that year and within months the global economy had crashed - the so-called dot com bubble burst by Kilkenny.
Again, no sooner had the Liam McCarthy cup been taken from Cork at the end of 2006 than the spluttering flimsy engines of Ireland's economy conked out and began to nosedive.
This drop in altitude was longer and far more terrifying than the 2001 crash. Ireland's banks had run out of credit - their toxic fuel - and by the time the bungling pilots realised that they had no hope of a soft landing Kilkenny were already on the three-in-a-row train.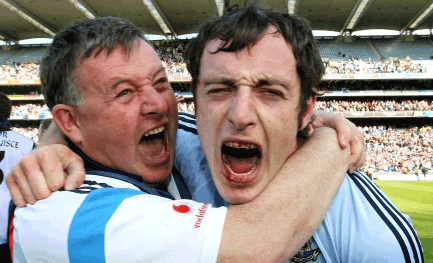 Ryan O'Dwyer: the Tipperary lad now lines out for Dublin after they turned him into a flesh eating zombie and unleashed him on Kilkenny
Finally in 2010 there was some respite – a bottoming out – and that's not a reference to the current absence of Kilkenny fans who regularly 'mooned' and taunted Cork supporters in their cars as they passed through Urlingford on their way home from defeat in Croke Park.
By late last year national exports were finally beginning to grow and Kilkenny were dethroned by a team Cork had already slaughtered. Even Sam Maguire made his first journey to Leeside in 20 years.
Kilkenny's disgraceful animal-like behaviour on the field resulted in a wave of suspensions
Now freshly humiliated by a team of country lads who declared for The Pale, if Kilkenny's apparent demise turns out to be real it could be a sign that the economy is getting back on track.
It is unknown whether credit rating agencies like Standard and Poors consider this crucial data in their analysis of Ireland. Just in case they don't we will send it to their chief economists along with DVDs of Kilkenny's recent implosion, Cork's spectacular performance against Dublin in the football and a Tanora gift set.
Keep an eye out for significant announcements regarding the outlook for Ireland's economy the morning after Kilkenny's Leinster championship semi-final clash on June 11th.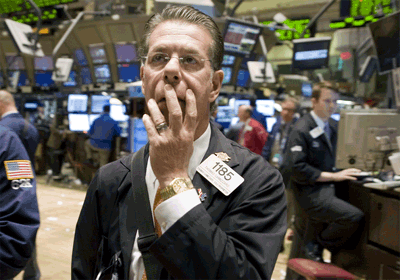 Stock prices soared in the wake of the Kilkenny meltdown with oil now trading at several dollars below 100.
Readers might also note that the last time Dublin won the league in 1939 Hitler immediately invaded Poland. Your first thought is probably the same as ours: Is it worth throwing a few quid on Iran invading Israel or the Yanks going into Syria?

We wouldn't encourage such superstitious thinking. Let's stick to solid economic facts: Kilkenny's demise equals the economy's revival.
Posted on Nov 27th, 2018
With much of the area due to become part of the city in the next few years, Glanmire has confirmed it was just trying to impress the rest of the northside with the "mass brawl" that took place in Riverstown last Saturday morning.
Posted on Nov 20th, 2018
A video taken in Bishopstown of a UFO has been dismissed with a seemingly rational explanation about the sun and the international space station. Fuck that though...
Posted on Nov 13th, 2018
Are you spending most of your day online posting vague, anecdotal evidence to back up your assertion that the Panaban is either the best or worst thing ever? Read on, bubbila.
Posted on Nov 5th, 2018
Last weekend a Dublin newspaper published an entire supplement called "10 Big Ideas to Make Dublin Better". Unfortunately our thoughtful and well considered suggestions were omitted due to the newspaper's anti-Cork bias. Here they are...
Posted on Nov 1st, 2018
Encouraged by his single figure showing in the Presidential election, Seán Gallagher vows to return from the sea and fight the 2025 Presidential election…