State of Hairmergency To End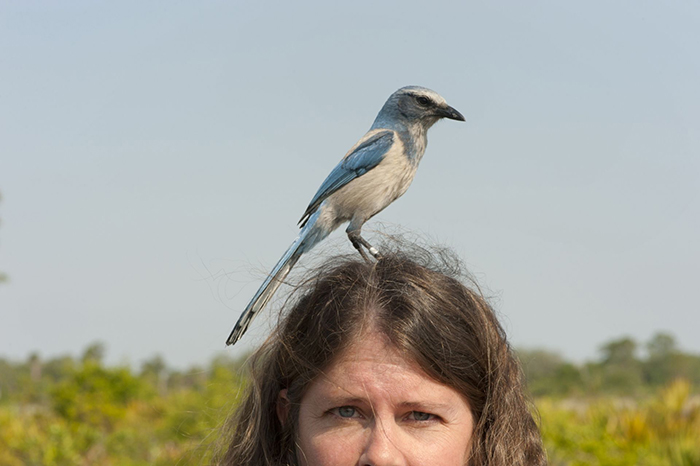 Is it unreasonable to call 999 over the state of your hair? Given the condition of some of the fuchsia-bush-on-legs traipsing around the city centre over the last week, some Corkonians could certainly be forgiven for calling the emergency services when they see the cut of themselves in the mirror.

We have witnessed several cases on Pana over the last two weeks where Cork men and women appear to have been completely oblivious to the fact that a family of birds have moved into their hair.

One mam's greying roots seemed to blend seamlessly into the pigeon excrement provided by her new feathered tenants.

It's hard to say how the 999 operators would react if you did resort to calling them. In the pre-covid era, they'd hang up straight away and you might even be done for wasting their time, but as no hairdresser or barber in the country has been open for months, you might get someone who knows exactly what you're going through.
Who knows? She might have removed all the mirrors from her gaf that very morning.

"I know what you're going through girl, I'd literally kill to get an hour with my own colourist…..c'mere….you stay strong, concentrate on your breathing and I'll ask the girls here and see what I can do:
After a minute she comes back on….

"Look, there's this fella, Sebastian, who used to be a stylist in John Paul's in town and he's an ambulance driver these days but he's on at the moment….I could get him to go out to you?".

Can you imagine it, like?

Hearing a commotion in the bathroom, then running upstairs only to find Herself laid out on the floor of the bathroom, hyperventilating after seeing the state of her hair in the mirror and her being calmed down by some fella in high vis brandishing a holster of hairbrushes, a kit bag of Toni and Guy colour products and a pile of Home Design magazines…

And the mortification of the flashing blue lights pulling up outside your gaf with the siren blaring, and the neighbours rushing in to see if they can "help" (but really just looking for a bit of "sca" for the family WhatsApp thread), but you've no idea what's going on yourself:

"What's going on feen? What are you doing to my old doll?!"
"Go downstairs sweetheart, this is a hairmergency! She tried doing her own highlights!"

He spends an hour and a half "working on her" using 20 years of experience, trotting out a few classic hairdresser anecdotes for distraction - like the time he arrived in Ibiza a week before his luggage and ended up borrowing a pair of speedos from the Prince of Monaco.

Your old doll eventually starts to gather herself. Word goes around quickly on social media, videos are uploaded to the 'gram, the Leeside twitterati start frantically thumb-dancing and newspaper reporters start to mingle outside, notebooks at the ready. They don't want a story though, they just want your man's number – they have their own bird's nests that need sorting.

Next Monday, hairdressers across the People's Republic of Cork will open again, but it could be the next pandemic by the time you get an appointment with demand off the scale.

They will spend months unravelling the "crimes" their clients have committed trying to cut and colour their own hair before they get back to regular business.

The situation, for women in particular, is so grave that their hairdressers may even need to provide in-house accommodation as a single appointment could last days, with teams of stylists working shifts on the same person until they are deemed safe to release back into the wild. Or at least until the birds that had moved in are set free.

For speed, scissors could be discarded and single-blade all-over cuts may the way to go so that barbers can whip through long lines of men who look like they've spent a decade on a dessert island.

With so many hair razors in circulation after the covid though, there might even be an opportunity for an enterprising young barber to setup an illicit 'bush barber' next Sunday at midnight. Armed with nothing more than a hair razor connected to a car battery and a quick lamp at a 'how to shave people's heads' clip on Youtube.

At this stage, many desperate Corkonians would settle for a single-blade all-over scalping to remove any feathered foes from the unkempt 'nests' on their Rebel heads instead of having to wait weeks for an appointment.

On second thoughts though, maybe Sebastian and his colleagues have enough hairmergencies on their hands without a new 'second wave' of cut-tastrophies performed by amateur coiffeurs. Afterall, a retrieved bird in your professional hairdresser's hand is definitely worth more than two in your bush.


Posted on Sep 21st, 2020
Our low-key 20 year celebrations begin with a flyover of the city centre by the PROC air force and a military parade...
Posted on Sep 14th, 2020
With ten times more covid in Dublin than in Cork, public health officials should try to communicate with Dubs in a language they understand...
Posted on Sep 3rd, 2020
Military drone will detect suspected student parties by searching for clusters of tik tok app users and cross referencing it with the smell of bedsit mould and puke...
Posted on Aug 3rd, 2020
And beours too, obviously, like. A few words about our new traffic box art piece on South Mall...
Posted on Jul 31st, 2020
Rule no.1 if you're coming down from the NTMA in Dublin to show your street train plans: don't photoshop a Dublin LUAS on to Cork streets. We are better than that, feen..