Smug Teetotaller Dry Balls Out Jogging New Year's Day Morning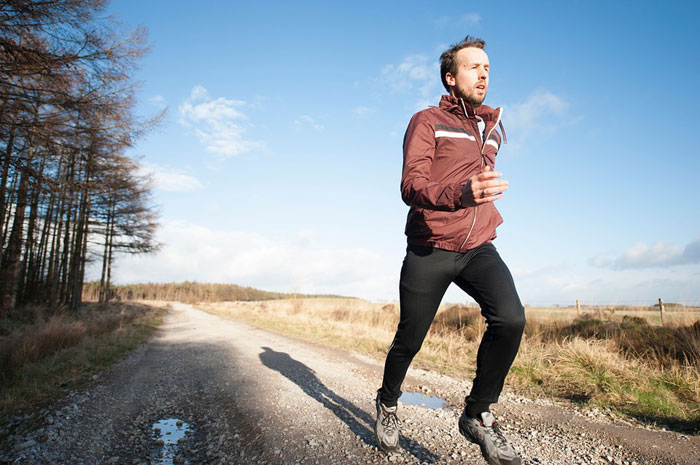 With most of the country nursing the second worst hangover they'll have this year (March 18th is designated as the country's official Hangovermagedon) tee totalling dry balls and self-proclaimed fitness fanatic/langball Mathew McCrory-Murphy from Glasheen has been out jogging twice today just to make you feel even worse about the unhealthy state you're in.

Updating his Instagram feed with a sweaty, post-run selfie at 10.18am on New Year's morning, McCrory-Murphy told his 46 followers that "it was great to get out for an early morning 10k on the first day of the year. Anyone else up yet?"

Eye-witnesses to his second run at 2pm, who admitted to being "hungover as fuck" reported feelings nausea, self-hatred and fitness guilt as McCrory-Murphy and other teetotallers blatently flaunted their lack of hangovers by doing things that would make those who were out drinking vomit instantly.

"Great to get out for my second 10k run of the year this afternoon," he later instaspammed with a picture of himself sneering contently at all those suffering after drinking the shit out of it on New Year's Eve, "sure glad I was in bed for 11 O'Clock last night. Anyone else up yet? Roll on 2019."
Posted on Jan 21st, 2019
A nil-all borefest between two mid-table hoof merchants or a nail biting, do-or-die grudge match between arch-rivals vying for a top half finish?
Posted on Jan 7th, 2019
Stick in your headphones, turn off your bike lights and throw away your helmet - everyone knows you can't die if you're under 25...
Posted on Dec 30th, 2018
Our recommendations to improve the pure purity of your pure Corkness in pure 2019...
Posted on Dec 20th, 2018
From toasted specials and hot ports to big wheels and seeing the real Santy...
Posted on Dec 10th, 2018
Fancy yourself as a Cork bus driver? Can you whistle the same tune over and over again for hours on end whilst trying not to turn crazed cyclists into oily sandwiches?