Single Woman About to Issue Patronising 'Common Sense' Advice to Parent Friend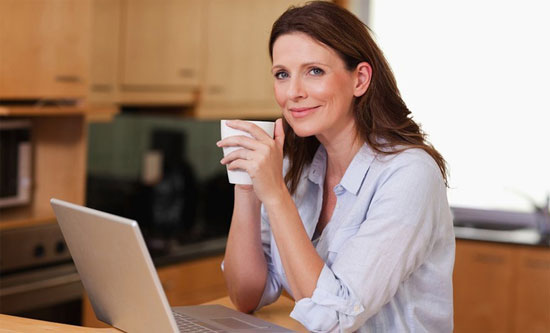 An annoying bitch has decided to make a badly timed intervention to "help" her friend and mother of three young children.

Josephine O'Donnell, a 28 year old masters student at UCC from Killavullen near Mallow has decided to "lay down the law" with her "clueless" friend Katie who is a stay-at-home mum of one year old twins and a two year old devil child.

"Every time I call over she seems to be putting one of them down for a nap. I mean what's with that, like, why don't they just get all the sleeping done at night? That'd make her life much easier and we can hang out a lot more."

So taken by her own revolutionary ideas the clueless twat is considering writing a parenting book which will feature smug chapters on observations of close friends who have become parents accompanied by patronising solutions to issues they've had with their infants and children.

"The other day I called to another friend who has a four month old and she was trying to put him to ROCK him to sleep in her arms! I mean has she ever heard of just singing them to sleep? I told her to watch Three Men and a Baby – that's where I saw it".

The self-proclaimed parenting guru and outrageously patronising eegit also has advise for parents on colic and very young babies who perpetually resist sleep:

"Why not just put them to sleep when they YAWN?", she said, "when I feel tired I just go to sleep and babies are just small people! Just put them to sleep when they are tired and they'll probably sleep!"

O'Donnell who admits to never having held a child expects her advise to go viral and is considering setting up a Youtube channel.

In light of a litany of threats from exhausted parents to murder O'Donnell by strangling her with a pampers nappy Gardaí have advised the unbearable wagon to greatly increase her personal security if she goes ahead with her book and new career.
Posted on Aug 15th, 2018
It has been rumoured for years that Bob Marley lived in Cork...and possibly still does. Only that can explain the manic devotion to the reggae superstar on Leeside...
Posted on Aug 8th, 2018
If you haven't moved abroad in protest after the last time the Panaban was tried or set yourself on fire in defiance then check out our frequently asked questions guide to Panaban's second coming.
Posted on Jul 24th, 2018
This time last year Cork were Munster champions going into the All-Ireland semi-final on a high. It didn't end well. The Rebels have added some steel that should help avoid another semi drubbing but is it enough to beat a tough Limerick outfit?
Posted on Jul 16th, 2018
It's time to hand the event centre tender over to the Peeple'a'Cork. Just give us 100 Saturdays and we'll knock it together. Anyone have a spare trowel?
Posted on Jul 2nd, 2018
It has been very dry over the last few weeks and things are tough all over the country but did you hear about how bad the drought is up in Clare? They haven't won a Munster title now in 20 years.