Single Woman About to Issue Patronising 'Common Sense' Advice to Parent Friend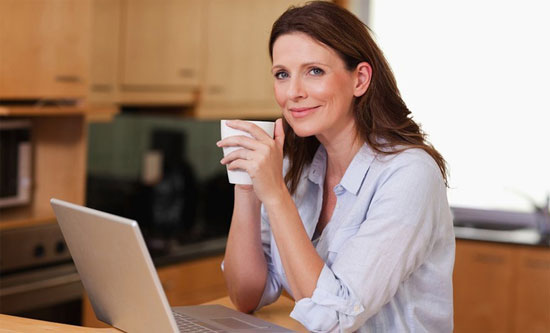 An annoying bitch has decided to make a badly timed intervention to "help" her friend and mother of three young children.

Josephine O'Donnell, a 28 year old masters student at UCC from Killavullen near Mallow has decided to "lay down the law" with her "clueless" friend Katie who is a stay-at-home mum of one year old twins and a two year old devil child.

"Every time I call over she seems to be putting one of them down for a nap. I mean what's with that, like, why don't they just get all the sleeping done at night? That'd make her life much easier and we can hang out a lot more."

So taken by her own revolutionary ideas the clueless twat is considering writing a parenting book which will feature smug chapters on observations of close friends who have become parents accompanied by patronising solutions to issues they've had with their infants and children.

"The other day I called to another friend who has a four month old and she was trying to put him to ROCK him to sleep in her arms! I mean has she ever heard of just singing them to sleep? I told her to watch Three Men and a Baby – that's where I saw it".

The self-proclaimed parenting guru and outrageously patronising eegit also has advise for parents on colic and very young babies who perpetually resist sleep:

"Why not just put them to sleep when they YAWN?", she said, "when I feel tired I just go to sleep and babies are just small people! Just put them to sleep when they are tired and they'll probably sleep!"

O'Donnell who admits to never having held a child expects her advise to go viral and is considering setting up a Youtube channel.

In light of a litany of threats from exhausted parents to murder O'Donnell by strangling her with a pampers nappy Gardaí have advised the unbearable wagon to greatly increase her personal security if she goes ahead with her book and new career.
Posted on Jun 23rd, 2017
As Cork's Peter O'Mahony lines out to captain the British and Irish Lions against the All Blacks in New Zealand a lion at Fota Island wildlife park has opened up the PROC about his relationship with the Irish number 6.
Posted on Jun 20th, 2017
From Conor Lehane's outrageous catch and point to the 'shoulder of the year' on poor Kevin Moran by Bill Cooper, Sunday's match gave us a bit more than a hurling semi...
Posted on May 30th, 2017
Soul in the City festival, Hypnotic Brass Ensemble, The Band Anna, Mitski, Elbow at the Marquee and a load more....
Posted on May 29th, 2017
And in thirty years time it is projected that the number of people from the town who have achieved a podium finish at the highest level in the sport will exceed the total number of people living in the town
Posted on May 29th, 2017
Cork's sporting hero, Irish captain and world hockey goalkeeper of the year David Harte has won the Dutch league. Hurling fans may watch this clip as long as they attend confession immediately afterwards...