Single Woman About to Issue Patronising 'Common Sense' Advice to Parent Friend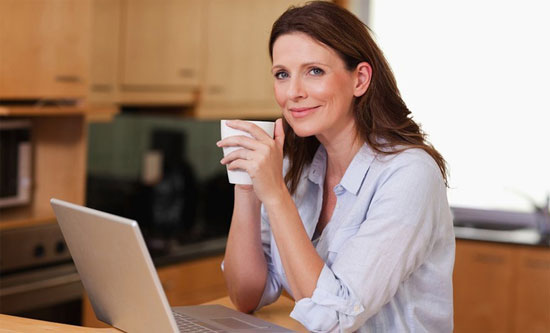 An annoying bitch has decided to make a badly timed intervention to "help" her friend and mother of three young children.

Josephine O'Donnell, a 28 year old masters student at UCC from Killavullen near Mallow has decided to "lay down the law" with her "clueless" friend Katie who is a stay-at-home mum of one year old twins and a two year old devil child.

"Every time I call over she seems to be putting one of them down for a nap. I mean what's with that, like, why don't they just get all the sleeping done at night? That'd make her life much easier and we can hang out a lot more."

So taken by her own revolutionary ideas the clueless twat is considering writing a parenting book which will feature smug chapters on observations of close friends who have become parents accompanied by patronising solutions to issues they've had with their infants and children.

"The other day I called to another friend who has a four month old and she was trying to put him to ROCK him to sleep in her arms! I mean has she ever heard of just singing them to sleep? I told her to watch Three Men and a Baby – that's where I saw it".

The self-proclaimed parenting guru and outrageously patronising eegit also has advise for parents on colic and very young babies who perpetually resist sleep:

"Why not just put them to sleep when they YAWN?", she said, "when I feel tired I just go to sleep and babies are just small people! Just put them to sleep when they are tired and they'll probably sleep!"

O'Donnell who admits to never having held a child expects her advise to go viral and is considering setting up a Youtube channel.

In light of a litany of threats from exhausted parents to murder O'Donnell by strangling her with a pampers nappy Gardaí have advised the unbearable wagon to greatly increase her personal security if she goes ahead with her book and new career.
Posted on Nov 13th, 2018
Are you spending most of your day online posting vague, anecdotal evidence to back up your assertion that the Panaban is either the best or worst thing ever? Read on, bubbila.
Posted on Nov 5th, 2018
Last weekend a Dublin newspaper published an entire supplement called "10 Big Ideas to Make Dublin Better". Unfortunately our thoughtful and well considered suggestions were omitted due to the newspaper's anti-Cork bias. Here they are...
Posted on Nov 1st, 2018
Encouraged by his single figure showing in the Presidential election, Seán Gallagher vows to return from the sea and fight the 2025 Presidential election…
Posted on Oct 23rd, 2018
No sleeping in tents, no worries about the weather, your car won't get stuck in the mud and best of all you don't even have to leave Cork...
Posted on Oct 22nd, 2018
If you're coming to Cork to show off your pentatonic scales, we're really looking forward to seeing you but don't forget to practice your banter and leave the jazz orgasm face at home...