Ryanair Set To Officially Recognise 'Passengers'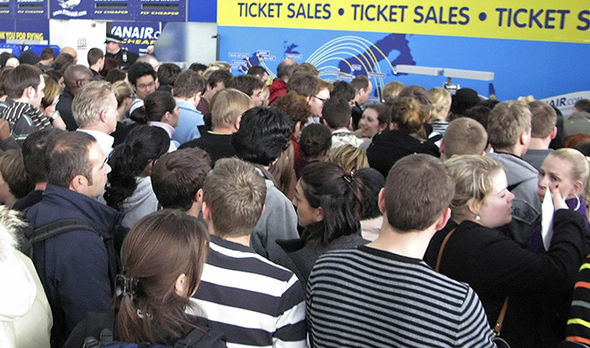 Internal memo suggests Ryanair may change the way customers are referred to from 'vile ungrateful scum' to 'vile ungrateful human scum'

The revelation that Ryanair CEO Michael O'Leary has finally agreed to deal with trade unions to resolve a dispute with its pilots has given hope to rumours that Ryanair may now also decide to recognise passengers too.

This will involve changing internal Ryanair protocol where passengers, currently classed as "vile ungrateful scum", will instead be referred to as "vile ungrateful human scum".

The decision is not just symbolic and could lead to Ryanair dealing with passengers face to face in a civil manner.

"Passengers may even see the attitude of staff change", said a industry expert, "if your flight is cancelled last minute O'Leary may start to allow workers to show sympathy to stranded passengers – possibly going as far as even helping them or not telling them to 'just fuck off out of it'".
Posted on Oct 8th, 2018
The building boom is back. Are you a hospital consultant thinking of getting into attic conversions or the CEO of a Fortune 500 company that fancies a career in roofing? Then know how proper langers treat their customers....
Posted on Oct 1st, 2018
In Europe's friendliest city more than one bicycle is stolen every..eh....several days. That's a whopping 0.05% of the population. Be careful out there....
Posted on Sep 17th, 2018
An 83 year old man foiled a three-man raid in Glanmire last Saturday evening and in the process delivered a beautiful kick up the arse to one of the humiliated raiders. Who else needs a Dinny Funt?
Posted on Aug 27th, 2018
A buskers' code agreed between buskers, traders and residents is well worth pursuing before wrapping ourselves up in legal knots and slapping low-income buskers with fines...
Posted on Aug 15th, 2018
It has been rumoured for years that Bob Marley lived in Cork...and possibly still does. Only that can explain the manic devotion to the reggae superstar on Leeside...