Ryanair Set To Officially Recognise 'Passengers'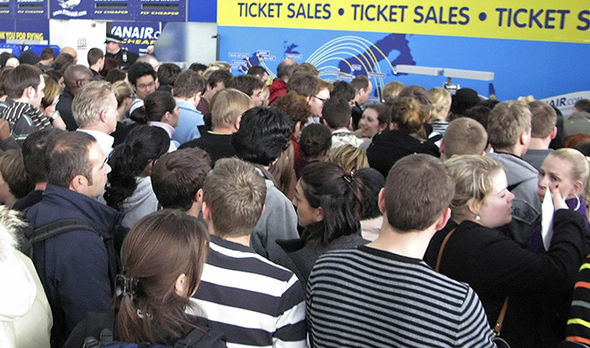 Internal memo suggests Ryanair may change the way customers are referred to from 'vile ungrateful scum' to 'vile ungrateful human scum'

The revelation that Ryanair CEO Michael O'Leary has finally agreed to deal with trade unions to resolve a dispute with its pilots has given hope to rumours that Ryanair may now also decide to recognise passengers too.

This will involve changing internal Ryanair protocol where passengers, currently classed as "vile ungrateful scum", will instead be referred to as "vile ungrateful human scum".

The decision is not just symbolic and could lead to Ryanair dealing with passengers face to face in a civil manner.

"Passengers may even see the attitude of staff change", said a industry expert, "if your flight is cancelled last minute O'Leary may start to allow workers to show sympathy to stranded passengers – possibly going as far as even helping them or not telling them to 'just fuck off out of it'".
Posted on Jul 16th, 2018
It's time to hand the event centre tender over to the Peeple'a'Cork. Just give us 100 Saturdays and we'll knock it together. Anyone have a spare trowel?
Posted on Jul 2nd, 2018
It has been very dry over the last few weeks and things are tough all over the country but did you hear about how bad the drought is up in Clare? They haven't won a Munster title now in 20 years.
Posted on Jun 29th, 2018
We have the weather so now all we need is to drive like lunatics, make siestas legal and look a lot more philosophical whilst smoking....
Posted on Jun 19th, 2018
We turn the slightest, most tenuous Cork connections to other countries and their players into blind loyalty so you have a reason to scream 'C'MON ON D'REBELS!' at your telly every night for the next month...
Posted on Jun 12th, 2018
Read our guide to holding up traffic, driving at terrifying speeds through villages and sleeping in your tractor....all so Chinese women can give up breastfeeding...