Rugby: Ireland to Practice Holding Ball
It has emerged that Ireland rugby players will spend the next two weeks learning how to hold and throw a ball after another defeat in the Six Nations Championship at the weekend.

The Irish Rugby Football Union has demanded that players who earn hundreds of thousands of euro a year each take a specialist courses in "Ball Holding and Throwing" it became clear that they were having serious issues with basic skills. The course will involve them standing still on a field and holding the rugby ball for hours at a time.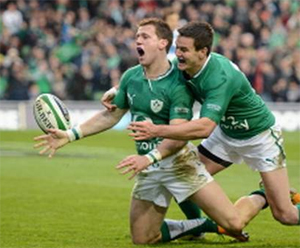 He nearly had it: Sexton tries to teach a young lad not to drop the ball
A more advanced course will then see players being played random noises through headphones whilst they hold a ball. Players will receive a certificate of competence if they don't drop the ball.

Players looked dejected at the final whistle in Murrayfield where Ireland lost 12-8 to Scotland. The game ended when one Irish player was unable to complete a complicated "catch task".

A spokesman said, "we have been stressing to the players from a young age that the objective is to throw the ball TO another player and not at the ground and most of them are still finding this very difficult despite the large amount of money we give them."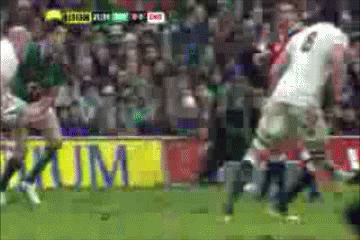 Mike McCarthy drops the ball

Rugby relies heavily on human's primary motor neuron skills and eye-hand co-ordination to catch the large foot-long ball – something Ireland's professional players have been struggling with of late.

"Catching is a very hard skill to learn", said one frustrated player after Sunday's game, "most people wouldn't realise it until they try it. It's easily as hard as not dropping your lunch tray in the canteen or holding on to your poo when you're not in a toilet".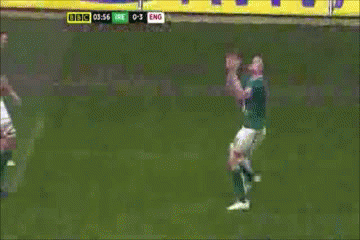 He-Slip: Captain Droppy drops the ball.

The IRFU is said to be considering a change of coach as current Cork bainisteoir Declan Kidney has spent over three years trying to teach players to throw, catch and hold a ball with only moderate success.

A source close to the coach said "sometimes the players remember but recently they've been forgetting a lot. Dropping the ball just seems like more fun so it's hard work trying to encourage them not to do it."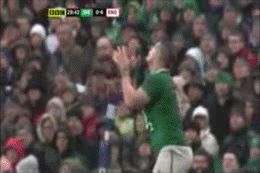 And again a few minutes later
Others believe that Ireland rugby players may be spending too much time in front of mirrors practicing cringing "hard faces" for advertisements instead of practicing the three crucial skills of throwing, catching and holding.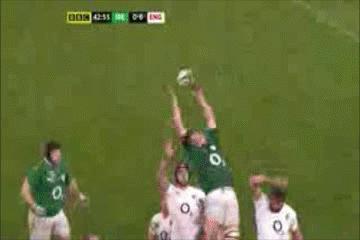 Carlow lad Seán O'Brien tries his luck at holding the ball
Posted on Mar 20th, 2015
Is this much-talked about addition to the city worth signing up for or is Cork's new bike share scheme a basket case?
Posted on Mar 16th, 2015
We're well into the 2015 Allianz hurling and football leagues and the league tables make very pleasant viewing for Corkonians....
Posted on Mar 5th, 2015
The Strypes, The Woody Pines, Booka Brass Band, the famous KIlfenora Ceilí Band to name a few - more great gigs that you could shake a leprechaun hat at...
Posted on Mar 4th, 2015
The toffs at CIT are proposing to ditch the word 'Cork' from the college's name so it can merge with some Kerry tit (Tralee IT) and become Munster Technological University...
Posted on Feb 25th, 2015
Hard yards, go-forward ball, leg pumping, piano-shifters, foot races and grubber kicks. Brush up on your rogbish before this weekend's Six Nation's action...