PROC Election Manifesto I
PROC Election Policies
Osama Bin Murphy

After the People's Republic of Cork's recent Ard Fheis and hardcore-lah meeting a number of interesting policies have been laid out for the upcoming General Election. As topics for the election are, let's face it, a tad mundane the PROC Party has decided to announce the first batch of a range of shameless new policies as part of it's manifesto to win the popular vote.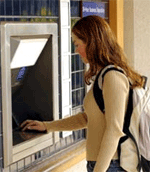 Comeonwilla!
Instead of worrying you about economic policies, house prices and infrastructure the Peoples Republic has decided to offer a bored electorate an alternative range of policies to balance the seriousness of its main agenda - namely achieving independence from the Dublin Government and the Republic of Ireland. More on that another time.
The problem with the mounds of electoral newsletters from politicians (often claiming to be "issue 3" yet nobody remembers the first two editions) pouring in your door is that quite often to the voter all that seems to vary are the smiling faces appealing for your vote - some moderately attractive'
Posted on May 3rd, 2007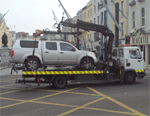 The right to silence in a taxi, magic keys for all checkout girls and the end of gammy looking buildings..
Posted on Apr 3rd, 2003
Could Bob Marley's music be the answer to reducing insurance premiums for young drivers?
Posted on Apr 3rd, 2003
Osama Bin Murphy gives a few instructions on manning a new uninsured vehicle and shows the positives by far outweigh the negatives.....
Posted on Apr 3rd, 2003
Driving a low cost vehicle is essential for young drivers being ridden by the insurance industry....
Posted on Nov 26th, 2002
There's mayhem on Maylor Street as an attempted invasion of Cork by the FAI is taking place. Its time for you to go into action against the enemy in our New† Shoot 'Em Up Game.