Politician Caught Dealing Ounce of Decency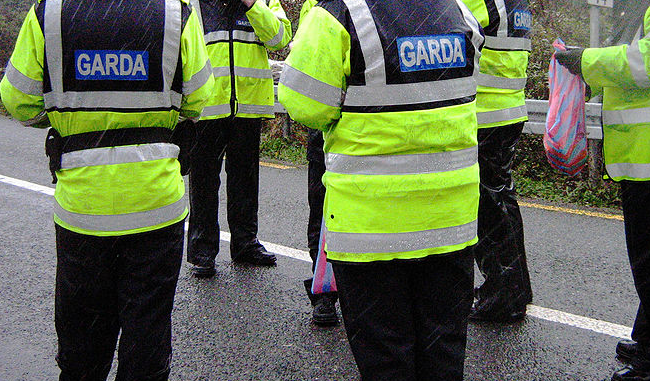 PROC can exclusively reveal that a senior Cork politician was recently arrested by Gardaí having been found in possession of an ounce of decency.

The T.D. is said to be known to Gardaí as he was instrumental in securing a recent new pay deal for them with many in the force describing him as "very honest and decent".
We contacted a number of charities - some of whom were willing to provide statements on condition of anonymity.

"Last September the politician under investigation promised he would be able to secure more funding for our charity before the end of 2016", said a one source, "We couldn't believe it when a government cheque arrived just before Christmas so we contacted the Gardaí immediately".

It has been revealed that the politician's constituency work is also under investigation with a number of community groups admitting to Gardaí that the figure has been instrumental in helping them make life better in the local area.

"We recently started a group to try to get a playground in our area", said a spokesperson, "he pledged his support and said he would lobby the local authority. The council contacted us this week and said they had allocated funding for it. We became suspicious and have made a statements to detectives investigating the case".

Gardaí have warned people in the constituency to be vigilant as reports say a man fitting the politician's description has been calling to houses in the area asking to solve their problems. One elderly 'victim' of the politician claims that his ramshackle house has had its gutters redone with him 'barely knowing about it'.

"Usually you'd be writing letters to the council for years to get something off them", he said, "but this fella seems to think he's high and mighty coming along and getting it sorted for me within a few weeks. The system is rotten to the core. It's a proper disgrace. I'm getting on to Niall on the radio."

Gardaí set up road blocks in the politician's constituency after reports he was seen checking on an elderly constituent who had a hip replacement – possibly attempting to bring her a hot meal.
Posted on Oct 8th, 2018
The building boom is back. Are you a hospital consultant thinking of getting into attic conversions or the CEO of a Fortune 500 company that fancies a career in roofing? Then know how proper langers treat their customers....
Posted on Oct 1st, 2018
In Europe's friendliest city more than one bicycle is stolen every..eh....several days. That's a whopping 0.05% of the population. Be careful out there....
Posted on Sep 17th, 2018
An 83 year old man foiled a three-man raid in Glanmire last Saturday evening and in the process delivered a beautiful kick up the arse to one of the humiliated raiders. Who else needs a Dinny Funt?
Posted on Aug 27th, 2018
A buskers' code agreed between buskers, traders and residents is well worth pursuing before wrapping ourselves up in legal knots and slapping low-income buskers with fines...
Posted on Aug 15th, 2018
It has been rumoured for years that Bob Marley lived in Cork...and possibly still does. Only that can explain the manic devotion to the reggae superstar on Leeside...