Politician Caught Dealing Ounce of Decency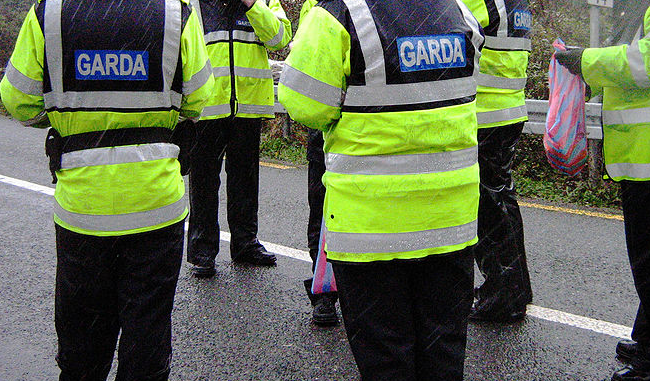 PROC can exclusively reveal that a senior Cork politician was recently arrested by Gardaí having been found in possession of an ounce of decency.

The T.D. is said to be known to Gardaí as he was instrumental in securing a recent new pay deal for them with many in the force describing him as "very honest and decent".
We contacted a number of charities - some of whom were willing to provide statements on condition of anonymity.

"Last September the politician under investigation promised he would be able to secure more funding for our charity before the end of 2016", said a one source, "We couldn't believe it when a government cheque arrived just before Christmas so we contacted the Gardaí immediately".

It has been revealed that the politician's constituency work is also under investigation with a number of community groups admitting to Gardaí that the figure has been instrumental in helping them make life better in the local area.

"We recently started a group to try to get a playground in our area", said a spokesperson, "he pledged his support and said he would lobby the local authority. The council contacted us this week and said they had allocated funding for it. We became suspicious and have made a statements to detectives investigating the case".

Gardaí have warned people in the constituency to be vigilant as reports say a man fitting the politician's description has been calling to houses in the area asking to solve their problems. One elderly 'victim' of the politician claims that his ramshackle house has had its gutters redone with him 'barely knowing about it'.

"Usually you'd be writing letters to the council for years to get something off them", he said, "but this fella seems to think he's high and mighty coming along and getting it sorted for me within a few weeks. The system is rotten to the core. It's a proper disgrace. I'm getting on to Niall on the radio."

Gardaí set up road blocks in the politician's constituency after reports he was seen checking on an elderly constituent who had a hip replacement – possibly attempting to bring her a hot meal.
Posted on Jun 23rd, 2017
As Cork's Peter O'Mahony lines out to captain the British and Irish Lions against the All Blacks in New Zealand a lion at Fota Island wildlife park has opened up the PROC about his relationship with the Irish number 6.
Posted on Jun 20th, 2017
From Conor Lehane's outrageous catch and point to the 'shoulder of the year' on poor Kevin Moran by Bill Cooper, Sunday's match gave us a bit more than a hurling semi...
Posted on May 30th, 2017
Soul in the City festival, Hypnotic Brass Ensemble, The Band Anna, Mitski, Elbow at the Marquee and a load more....
Posted on May 29th, 2017
And in thirty years time it is projected that the number of people from the town who have achieved a podium finish at the highest level in the sport will exceed the total number of people living in the town
Posted on May 29th, 2017
Cork's sporting hero, Irish captain and world hockey goalkeeper of the year David Harte has won the Dutch league. Hurling fans may watch this clip as long as they attend confession immediately afterwards...