Politician Caught Dealing Ounce of Decency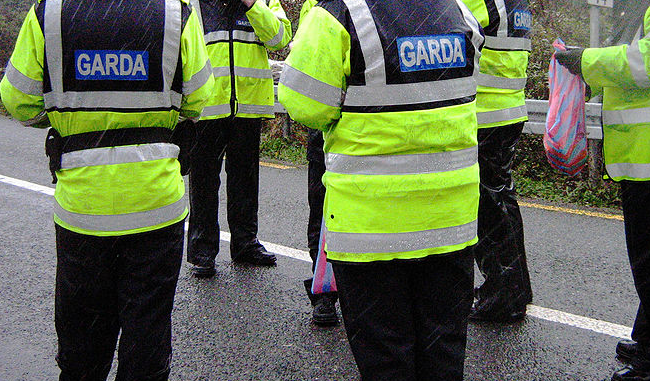 PROC can exclusively reveal that a senior Cork politician was recently arrested by Gardaí having been found in possession of an ounce of decency.

The T.D. is said to be known to Gardaí as he was instrumental in securing a recent new pay deal for them with many in the force describing him as "very honest and decent".
We contacted a number of charities - some of whom were willing to provide statements on condition of anonymity.

"Last September the politician under investigation promised he would be able to secure more funding for our charity before the end of 2016", said a one source, "We couldn't believe it when a government cheque arrived just before Christmas so we contacted the Gardaí immediately".

It has been revealed that the politician's constituency work is also under investigation with a number of community groups admitting to Gardaí that the figure has been instrumental in helping them make life better in the local area.

"We recently started a group to try to get a playground in our area", said a spokesperson, "he pledged his support and said he would lobby the local authority. The council contacted us this week and said they had allocated funding for it. We became suspicious and have made a statements to detectives investigating the case".

Gardaí have warned people in the constituency to be vigilant as reports say a man fitting the politician's description has been calling to houses in the area asking to solve their problems. One elderly 'victim' of the politician claims that his ramshackle house has had its gutters redone with him 'barely knowing about it'.

"Usually you'd be writing letters to the council for years to get something off them", he said, "but this fella seems to think he's high and mighty coming along and getting it sorted for me within a few weeks. The system is rotten to the core. It's a proper disgrace. I'm getting on to Niall on the radio."

Gardaí set up road blocks in the politician's constituency after reports he was seen checking on an elderly constituent who had a hip replacement – possibly attempting to bring her a hot meal.
Posted on Jul 16th, 2018
It's time to hand the event centre tender over to the Peeple'a'Cork. Just give us 100 Saturdays and we'll knock it together. Anyone have a spare trowel?
Posted on Jul 2nd, 2018
It has been very dry over the last few weeks and things are tough all over the country but did you hear about how bad the drought is up in Clare? They haven't won a Munster title now in 20 years.
Posted on Jun 29th, 2018
We have the weather so now all we need is to drive like lunatics, make siestas legal and look a lot more philosophical whilst smoking....
Posted on Jun 19th, 2018
We turn the slightest, most tenuous Cork connections to other countries and their players into blind loyalty so you have a reason to scream 'C'MON ON D'REBELS!' at your telly every night for the next month...
Posted on Jun 12th, 2018
Read our guide to holding up traffic, driving at terrifying speeds through villages and sleeping in your tractor....all so Chinese women can give up breastfeeding...