Politician Caught Dealing Ounce of Decency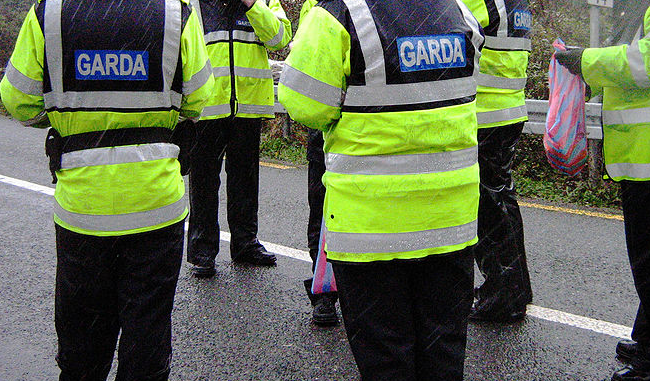 PROC can exclusively reveal that a senior Cork politician was recently arrested by Gardaí having been found in possession of an ounce of decency.

The T.D. is said to be known to Gardaí as he was instrumental in securing a recent new pay deal for them with many in the force describing him as "very honest and decent".
We contacted a number of charities - some of whom were willing to provide statements on condition of anonymity.

"Last September the politician under investigation promised he would be able to secure more funding for our charity before the end of 2016", said a one source, "We couldn't believe it when a government cheque arrived just before Christmas so we contacted the Gardaí immediately".

It has been revealed that the politician's constituency work is also under investigation with a number of community groups admitting to Gardaí that the figure has been instrumental in helping them make life better in the local area.

"We recently started a group to try to get a playground in our area", said a spokesperson, "he pledged his support and said he would lobby the local authority. The council contacted us this week and said they had allocated funding for it. We became suspicious and have made a statements to detectives investigating the case".

Gardaí have warned people in the constituency to be vigilant as reports say a man fitting the politician's description has been calling to houses in the area asking to solve their problems. One elderly 'victim' of the politician claims that his ramshackle house has had its gutters redone with him 'barely knowing about it'.

"Usually you'd be writing letters to the council for years to get something off them", he said, "but this fella seems to think he's high and mighty coming along and getting it sorted for me within a few weeks. The system is rotten to the core. It's a proper disgrace. I'm getting on to Niall on the radio."

Gardaí set up road blocks in the politician's constituency after reports he was seen checking on an elderly constituent who had a hip replacement – possibly attempting to bring her a hot meal.
Posted on Mar 13th, 2018
Make your Paddy's Day in the Rebel County one to remember for all the right and the wrong reasons...
Posted on Mar 1st, 2018
If there's bitterness coming from the east pointing the finger at Siberia and Russia isn't fair. The blame for this weather lies with Waterford...
Posted on Feb 5th, 2018
The ERSI have produced another report saying Dublin is a dump and it shouldn't hog the country's resources but nothing will change because of one hidden line in the report...
Posted on Feb 5th, 2018
How to get the most from your compo claim! Plus read our guide on the best corners to ignorantly leave bags of rubbish once your gaf becomes part of the city...
Posted on Feb 5th, 2018
How often will you be mugged when your area becomes part of the city? And will you still be able to have ten pints and drive home after dropping your kids off to school?