Play That Jazzy Music Whiteboy
No matter how good you are at jazz. No matter how amazingly well you can play the scale of super-chromatic F augmented minor whilst blindfolded and someone throwing stout and cold hotdogs at you – there's still one thing that a few in every audience are thinking: yeah, you're brilliant but…you're not black, like so don't get carried away with yourself.

Let's say you're up in the Metropole on the Sunday afternoon and you've no idea who or what is about to go on stage in the Rhythm Room. Then a geeky white lad in his late forties with a pair of Dennis Taylor spectacles, a woolly jumper that looks like it was pulled out of a moth-balled wardrobe in a damp house up in Wellington Road and a trail of equally looking skinny local lads in their 1970's confirmation clothes make their way onto the stage. What are you thinking? Meh?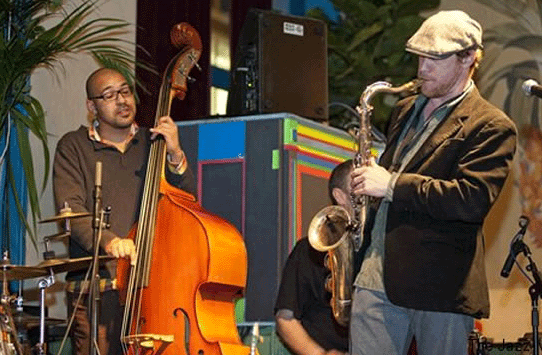 The bass player is probably amazing
Suppose instead it was a group of fine looking Afro-American fellas that loped their way up onto stage with remarkable confidence and what could only be described as 'fierce schtyle altogether': loud shiny shirts, precision combed hair and a general high-fiving disposition that does not suggest they've spent most of their careers in a dingy pub in a Cork suburb playing to beer monsters who keep asking for 'Sweet Caroline' when they're trying all night to educate the monsters in the works of Miles Davis or Louis Armstrong.

We know what you and every other Cork person including ourselves who has no idea what these lads from Amery-kah are about to play are thinking: stall on a sec, I'd say this'll be good.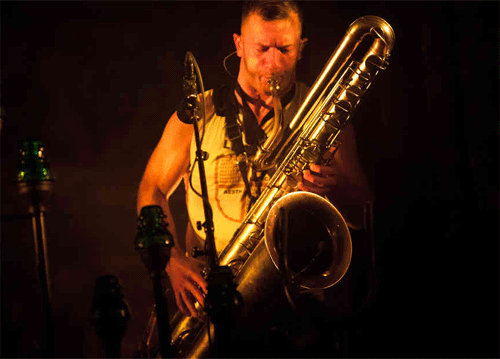 White jazz guys have often struggled with not being black but choosing an instrument that makes you look like a total langer outweights any of that
You're not some sort of inverted racist of course – or whatever the term is for discriminating against people who look like you. By the look of them you know that the chance these lads are from Ireland is close to zero. And if they're not from Ireland then they've been brought in from abroad for a heavy price. So that means they're probably brilliant 'cos the festival wouldn't have booked them otherwise.

Of course most of you have just self-corrected and thought 'sure I never think like that'.

You do though. And sure it's grand!

Ninety nine times out of a hundred they are daycint and the funny thing is that the local lads are too. That's what's so good about the jazz festival: the qualiteee of the choons do be the job.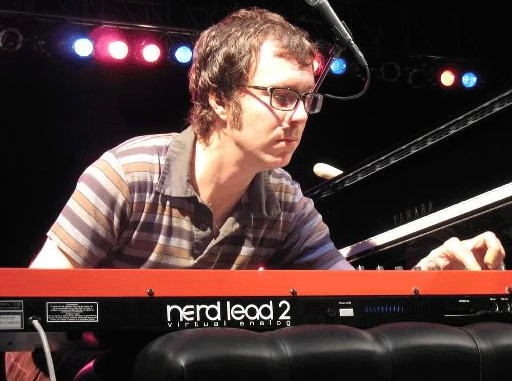 If this fella was less white he'd be able to change the keyboard
settings with his soul instead of his fingers
Luckily Cork is blessed with musicians of all age, colour and size (without doubt the most varying trait when it comes to the physiology of musicians) and this weekend there'll be stacks of funky, jazzy, groovy, bluesy, rocky and boppy tunes banging out of most venues in the city.

The excitement starts to build early in the week when busking groups with all sorts of quare foreign names start pumping out the choons on Patrick Street and Emmet Place. Last year there was a German crowd playing brass instruments near Le Chateau that grabbed the attention of everyone from Echo boys and teenage Emos to trolley dollies and winos and everyone in between. Naturally a few lads couldn't help shouting a few ballhops about the EU and the IMF in their direction but the accents were too Cork to be interpreted by our European friends.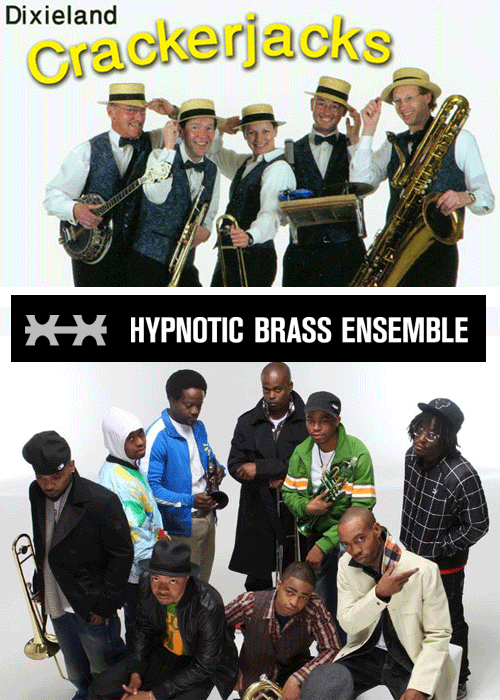 Ah come on lads! If you want any crediblility then
the first rule in a band photo shoot is to NOT smile
To be fair the freeness of everything must be commended and it's a real boon for publicans as tens of thousands of visitors join even more locals in wedging their venues from mid-afternoon on Friday until late Monday night. Have fun this weekend and don't be the langer that has the one that's one too many!
Posted on May 22nd, 2013
Are our famous sons and daughters holding on to their Cork accents or are they losing the run of themselves? Time to get out the cop-on-ometer...
Posted on May 22nd, 2013
You can't just tog out in beach shorts and cheap runners if you want to run in the affluent climes of Blackrock...
Posted on May 20th, 2013
We keep an ear on Cillian Murphy, Kat-ill-een Lynch, John Creedon, Fianna Fail apologist Michéal Martin, Camogie Goddess Anna Geary and alleged north African immigrant Niall Prendeville...
Posted on May 10th, 2013
As Bus Éireann drivers contemplate strike action here are another five common characters you wish you didn't see regularly on Cork city buses...
Posted on May 2nd, 2013
With such low fares these days, buses to Cork are getting packed out and the chances of you having to sit next to some langball gets higher. Here's our top 5...