Pana Papers: Signup for a PROC Offshore Bank Account Today

Got a langer load of spondoolies you need to hide from that tax grabbing crowd up in Dublin? Join PROC bank today and let us make stashing your cash easier than playing hurling against Kerrymen.

12 Naughty Miles
If your hard earned, inherited or dubiously acquired dough is 12 nautical miles from the coast of Ireland it means Leo and Paschal can't get their paws on it. The two Kinsale gas rigs are a convenient 21 miles from the Old Head (conspiracy theorists note that '21' is '12' in reverse) and we will set up our floating bank alongside these two icons of offshore opulence.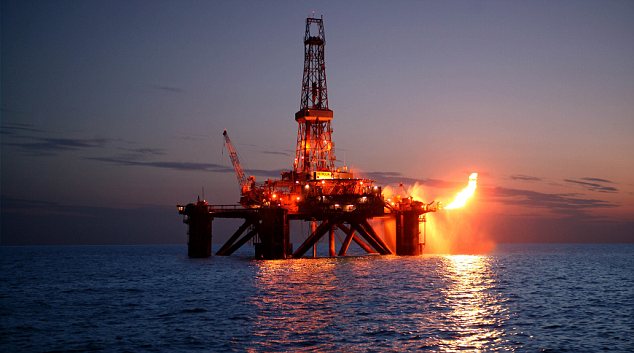 ATM (Avoid Tax Man)
The problem with offshore accounts has always been that they are so far away so it's hard to access your moolah. Let's take a scenario familiar to us all: say you're laying out a few hundred notes on a big night out slugging champers and oysters with a few barrister friends in Crossers and after a round of foie gras and vodka shots one chief says 'hey squires, we should, like, totally go to Paris for breakfast?'.

You can't just drop 15 grand on a private jet if your coin is locked up in some Godforsaken island in the Caribbean that nobody's heard of (and that everyone's afraid to look up in case the tax man is checking your internet search history and gets suspicious).

PROC will remove this painful dilemma by providing high speed delivery of cash from your stash on an old innocent looking fishing boat complete with an elderly weather beaten skipper and authentically depressed non-English speaking crew.

Our vessel will discreetly steam into Cork harbour or another cove on the Rebel coast to meet your limo driver. We can make a drop off of your untaxed spondoolies in non-sequentially numbered fish boxes at any quay wall, under any bridge or next to your preferred sewer outlet. If the law turn up your driver can say he just found the cash while he was out swimming.

Guard, did you know that the Lee is warmest in November?

Lodge and Leg It
Feel free to sail out to us on your yacht at any time to make a lodgement. Just load up your boat with cash under the cover of darkness and the following day pretend you're going for a casual offshore sail.

We can accept wads of any currency at any time as long as it is bound in plastic and mounted on pallets that are compatible with our crane so we can lift it onto our offshore platform. We also accept gold, bitcoin, Nokia 3310s and hard-to-find Cork City FC match programmes.

Scrub a Dub-Dub
To ensure the dirty dubs never get their filthy paws on your Cork coin we can also 'wash' your cash with a range of tasty investments to choose from including 'murryeah' shopping centres in far flung destinations like Kanturk, a wind farm in Beara that is, literally, full of wind and a government approved "event centre" in Cork city that will eat cash faster than your diesel sucking 172-C landrover.

Nudge and Wink Current Account
Keeping things hush is our bank's biggest strength but we know you need some people to know you've got serious wedge stashed offshore so don't fret. Contrary to popular belief getting 'outed' as a tax avoider in the media brings you respect in higher circles rather than making you a pariah (just look at Bono) so we can include your name on our "Pana Papers" release so you gain real respect among the rich.

We'll accidentally on purpose email a few of your bank statements to a busy investigative journalist and when they are published the public furore will die down quickly after which you'll be treated like royalty among your peers…..and our bank gets a flood of applications for new accounts!

Visit our website and sign up for a Nudge and Wink Account today. Lifejackets, terms and conditions apply. PROC Offshore Unlimited is licensed by the Central Bank of Cork c/o "The Platform", Kinsal, Co. Cork. Your investment may rise and fall like the tide.

Posted on Oct 8th, 2018
The building boom is back. Are you a hospital consultant thinking of getting into attic conversions or the CEO of a Fortune 500 company that fancies a career in roofing? Then know how proper langers treat their customers....
Posted on Oct 1st, 2018
In Europe's friendliest city more than one bicycle is stolen every..eh....several days. That's a whopping 0.05% of the population. Be careful out there....
Posted on Sep 17th, 2018
An 83 year old man foiled a three-man raid in Glanmire last Saturday evening and in the process delivered a beautiful kick up the arse to one of the humiliated raiders. Who else needs a Dinny Funt?
Posted on Aug 27th, 2018
A buskers' code agreed between buskers, traders and residents is well worth pursuing before wrapping ourselves up in legal knots and slapping low-income buskers with fines...
Posted on Aug 15th, 2018
It has been rumoured for years that Bob Marley lived in Cork...and possibly still does. Only that can explain the manic devotion to the reggae superstar on Leeside...