Outrage as 82 Restaurants in the McKenna's Top 100 Not in Cork
Apparently just 20% of the best restaurants in the country are in Cork according to the McKenna food guide – a foodie magazine that has a lot of sway "up the country".

This is a disgraceful and biased statment which we have filed away under "Dublin propaganda" – let us tell you why.

This publication suggests that there are restaurants in Cork not listed in the Top 100 that are not as good as some restaurants outside of Cork. What an absolutely outrageous claim. Every Cork person knows that ALL of the country's best restaurants are in Cork.

Sure, they'd have to be.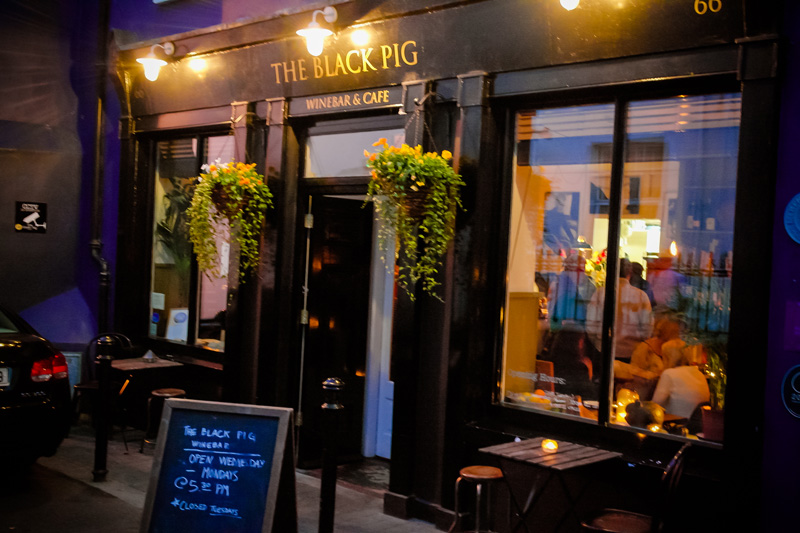 The Black Pig in Kinsale

Clearly, what we have here is yet another publication pedalling alternative facts about the People's Republic – a cloak and dagger conspiracy to claim that something in Not Cork is better than something in Cork.

It would be laughable if it wasn't so serious – this simply could not be true.

Have you ever tried to eat something in Not Cork? We say "tried" because if you're used to dining on Leeside there's no Corkonian worth his or her coarsely crushed sea salt that would ingest something grown, prepared and presented beyond the beautiful bounds of the Rebel county. Unless it was an emergency of course – and we all have those three or four times a day.

Have you ever been to Dublin or some other urbanised pit of despair beyond our borders and been presented with a "plate" of "food" that you are supposed to "eat" only to return it politely and state that your constitution does not allow you to consume what they regard as steak but you regard as sirloin of bonfire-burned JCB tyre or what they regard as potatoes but you regard as carcinogenic asbestos gloop?

You're not alone, Rebel. And don't feel bad about handing them back your food and saying "I'm sorry I'm from Cork I'd rather eat Aidan Walsh's socks after a sweat filled cardio-session down in Fermoy than put this raw sewage anywhere near my Leeside lips".

It's not your fault that those unsavoury places are light years behind the culinary advances of the deep south.

These days it is perfectly acceptable to grill your waiter on where they get their ingredients. If you're dining in Dublin you may ask some very reasonable questions like:

How many Queens have visited the market from where you purchased this supposedly fresh veg?

How many bus loads of tourists were crammed into a tight space desperately trying to get a selfie with the fishmonger while he sold you this fish?

Did this pig roam freely and by that I mean was he sufficiently free to own his own season ticket for Turner's Cross so he could watch beauty in motion every second Friday night?

They might smile and shy away from giving you the real answer but unless you see solid proof you can assume that your radioactive fish was plucked from a sewer near an incinerator on the edge of Dublin Bay and that your stinking dried out pork was kept in a dungeon most of its life and had over 300 convictions for drugs and firearm offences.

Take for granted that your vacuum packed potatoes were smuggled into Ireland in the hold of a dirty old cargo ship from Antarctica and be in no doubt whatsoever that your carrots were stolen from reindeers and couriered in the stomach of an elf slave-mule from Lapland who "unpacked" them in a Mount Joy prison cell before being snuck out inside the lining of a parka jacket that was rescued from a dead body in the Royal Canal.

We note that the McKenna guide states that Dublin is going through a "golden age" of restaurants. It's probably one of the only things we could agree with. Anytime we're up for a match the only option seems to be golden food – chips, nuggets, battered sausages, wedges and other manky grease ridden stodge.

We're just giving you the facts here people. That's how it is in Not Cork and it doesn't give us any pleasure in telling it like it is.

So do you still want to eat in one of the 82 restaurants that aren't in The People's Republic?

Thought so.
Posted on May 22nd, 2017
It is only fitting that the winner of the Fine Gael leadership contest and Ireland's new Taoiseach will hold his victory rally in the Event Centre he assured us would be built...
Posted on May 22nd, 2017
Rebel supporter Michael O'Driscoll has been day dreaming about Cork being in the All-Ireland final all day when he should have been ringing wedding DJs…
Posted on May 10th, 2017
It's exam time and there's no end to the temptations luring Cork's college students away from the books...
Posted on May 3rd, 2017
Learn how to make a killing and set up your own digital marketing conference full of bluffers, wafflers and bullshitters...
Posted on Apr 13th, 2017
From the never ending bus strike and the Wall of Shame to the event centre shamble-a-thon and our airport's shorter runway there's so much to be grateful for...