New PROC Embassy in Malaysia

New PROC Embassy in Malaysia

A beach bar in the remote paradise island of Perhentian Kecil in northern Malaysia was recently awarded the status of PROC Embassy. Comrades from the Peoples Republic were delighted to find not only a Murphy's towel and PROC flag perched behind the counter but a bar man who had actually been to Cork himself and loved every minute of it.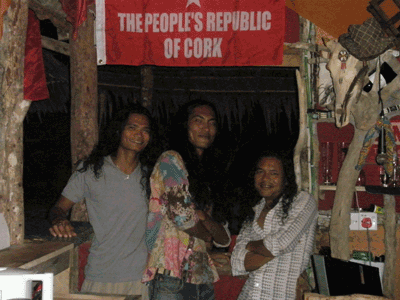 Staff Tom, Careem and Pacco at the Beach Bar on Perhentian Kecil, northern Malaysia
By complete chance bar owner Careem had spent several months working at the Long Island Cocktail bar on Washington Street and developed a deep love for the Rebel County.
"I arrived in Ireland in 2005 to visit a friend and went to Dublin. I hated it. Cork is much better, more friendly, more relaxed, more culture", he announced to the flattered Corkonians who had not yet revealed their own origin.

Producing a Murphy's bar towel the Malaysian native then proceeded to lecture his customers on the drinking traditions of Corkonians:
"In Cork there is no almost Guinness. They don't want it there. Only Murphys and Beamish."
Barely able to keep their overwhelming approval wrapped up, the now flabbergasted Corkonians continued to probe Careem's knowledge of the county.
"When I there they win the game with the sticks and ball. Hurling. It's very fast - a very amazing game. I have a stick and ball at home here in Malaysia. 2005 was a big year in Cork....Kinsale is also a beautiful place. I hope to visit Cork again some day."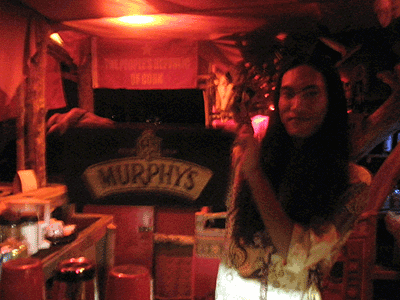 Careem displays his precious souvenir from Cork
To his delight he was then rewarded with the immediate status of Cork Embassy, awarded only to bars that vigorously promote Cork and its culture to others.
Delighted with his new status Careem posed with staff for pictures and revealed his lifelong desire:
"One day I hope that I will be able to stock Murphys at my bar."

After a deep and meaningful discussion about reggae Careem and staff were updated on the current situation with the Cork hurlers and Eoin Cadogan's performance in the Munster championship clash with Tipp. They urged John Gardiner to do everything in his power to bring about a big result this year.
CORK EMBASSY SERVICES
Now a fully fledged Cork Embassy Careem and his team have the power to issue travel permits to foreigners allowing them to travel to Cork on a special 'Lashings of Stout Visa', they will be able to provide Corkonians who have been away for some time with important sporting updates (a crucial Kilshannig and Doneraile U21 football showdown in Avondhu for example) as well as provide up-to-date info on Cork City FC's latest court case.
Corkonians using the secret pass-phrase "two pints of Murphys please Careem" will also find random shots of Oran-Utang whiskey appearing on the bar counter over the course of a night - as our reporting comrades found out to their detriment. Visitors should note that excess booze can be offloaded on lonely and confused Scandanavian girls with dreadlocks who are desperately trying to find the meaning of life through the medium of whiskey (if only they had stout they'd find the answer much quicker).
PARADISE FOR CORKONIANS: How to get there..
The capital of Malaysia, Kuala Lumpur, has two airports, KL International (where most long haul flights from Europe arrive) and KCCL (low cost terminal mainly used by Air Asia - think Ryanair without the antagonism).
Both airports provide connections to Kota Bharu in the north eastern corner of Malaysia. The 1 hour flights costs approx. €30 one-way inclusive of taxes. A cab to the ferry costs 70-80RM (€12 and takes 1 hour) and speedboats cost 35RM (€7 and takes 30 mins) one way.

Handy links:
www.perhentian.com.my
www.airasia.com
www.malaysiaairlines.com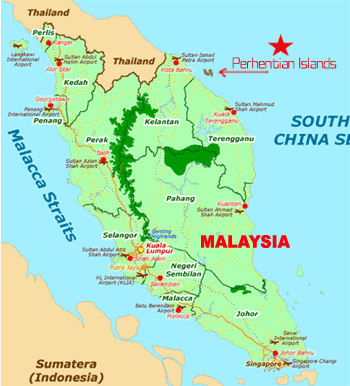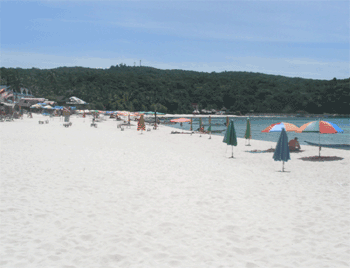 Long Beach, Perhentian Kecil: The PROC Embassy is located at the far end of Long Beach and opens at 4pm 7 days a week.
Posted on Jul 18th, 2011
The beer gardens of Tom Barry's and Fionnbarras host the official Murphy's LBNO bbq of summer 2011. Space is at a premum so click here to find out how to get tickets...
Posted on Nov 9th, 2010
Ash, Slow Motion Heroes, The Undertones, Number One album artist Cathy Davey, Fight Likes Apes, James Vincent McMorrow and Fred...
Posted on Nov 3rd, 2010
Win a pair of tickets to the juggernaut of excitement hitting Cork at the Arc Arena from Novembr 19th-21st
Posted on Jun 10th, 2010
See the play that won the biggest award at the 2009 Edinburgh Festival. For free at the Everyman!
Posted on May 23rd, 2010
Murphys lays on a savage nosh up at Tom Barry'