Lady in Feck All
Dublin model Rosanna Davidson nearly broke the INTERNET this week when pictures to be published in Playboy magazine were released online. The servers of many Irish websites went into overdrive as Irish males everywhere tried to double check what every one else was checking....just to be sure like...you know yourself.

Not since the week of Prendeville-gate and the Cara Magazine has the Cork internet seen such an urge....sorry...surge.
Proving beyond doubt that she is female
Davidson did the photoshoot to end speculation from some internet users that she was possibly male. By displaying her lady bits this may end speculation. But the internet is full of cynics and many are calling for the Full Monty....just to be sure to be sure.
By holding back from having her lady garden photographed Davidson has one more gig left before she sells herself out completely. A bit like her dad. While she almost ended the internet with the release of her photos it is thought by technical experts that photos showing her 'secret place' would cause the immediate meltdown of not only internet servers but nuclear power plants.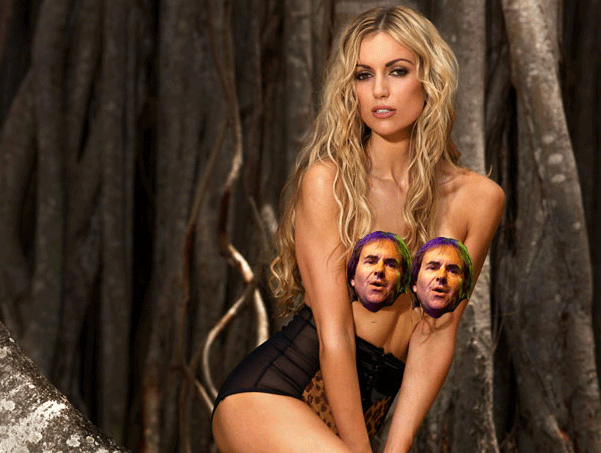 Who's your daddy?
As a tribute to this Dublin slapper our resident poet John Paul Valentino has composed a beautiful "air" to accompany her father's famous track.

Rosanna Davidson Poses For Playboy Thread (Be wide: This link contains nudey photos)
http://www.peoplesrepublicofcork.com/forums/showthread.php?t=199359&page=6


Posted on May 10th, 2013
As Bus Éireann drivers contemplate strike action here are another five common characters you wish you didn't see regularly on Cork city buses...
Posted on May 2nd, 2013
With such low fares these days, buses to Cork are getting packed out and the chances of you having to sit next to some langball gets higher. Here's our top 5...
Posted on May 1st, 2013
Murphy's are bringing Seasick Steve and a load of heads to Cork for a big hooley in the old Beamish & Crawford Brewery on the June Weekend May 31st-June 2nd...
Posted on Apr 23rd, 2013
It's a blistering nuclear warm 18 degrees and there are feens in t-shirts on Pana. The official end of the longest winter of all time is finally here...
Posted on Apr 23rd, 2013
Out of the last ten games six have had VERY late goals by the opposition to cost the Rebel Army dearly including a draw last Friday and Monday. Woss de story?