Judge awards €30,000 Compo to man who was hit by car in a dream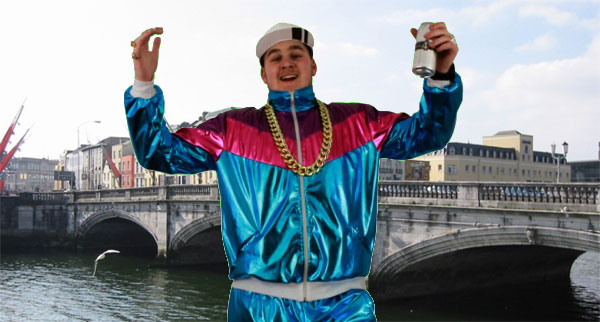 Cork Judge Patrick Moriarty has awarded a young man from Gurranabraher €30,000 compensation having been hit by a car being driven by a two headed Lllama during a dream.

Although the claimant, 23 year old Pinocchio Dennehy from Fibber's Court was not sleep walking and was physically unhurt when he woke up he informed the court that he knew something bad had happened in the dream because he suddenly lost sight of the vehicle he was chasing at the time.

"I don't know what I fell over because when I looked down I could only see my feet which had turned into giant frogs legs attached to purple dumbbells. I was very stressed."

When asked by the judge, Dennehy denied that the speed he was travelling at was excessive.

"The Llama had stolen a bag of chips off me, your honour, if I didn't leg it after the car to try to get them back off him I could'a starved to death and woken up."

The defendant was not represented in court.
Posted on Mar 13th, 2018
Make your Paddy's Day in the Rebel County one to remember for all the right and the wrong reasons...
Posted on Mar 1st, 2018
If there's bitterness coming from the east pointing the finger at Siberia and Russia isn't fair. The blame for this weather lies with Waterford...
Posted on Feb 5th, 2018
The ERSI have produced another report saying Dublin is a dump and it shouldn't hog the country's resources but nothing will change because of one hidden line in the report...
Posted on Feb 5th, 2018
How to get the most from your compo claim! Plus read our guide on the best corners to ignorantly leave bags of rubbish once your gaf becomes part of the city...
Posted on Feb 5th, 2018
How often will you be mugged when your area becomes part of the city? And will you still be able to have ten pints and drive home after dropping your kids off to school?