Judge awards €30,000 Compo to man who was hit by car in a dream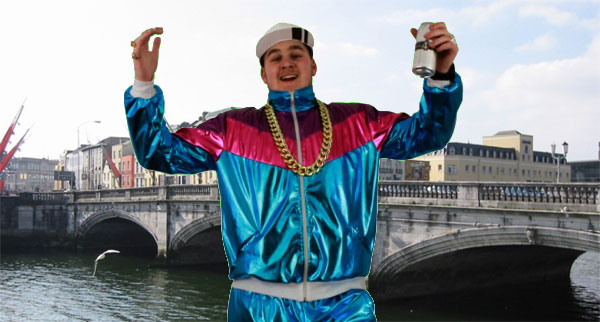 Cork Judge Patrick Moriarty has awarded a young man from Gurranabraher €30,000 compensation having been hit by a car being driven by a two headed Lllama during a dream.

Although the claimant, 23 year old Pinocchio Dennehy from Fibber's Court was not sleep walking and was physically unhurt when he woke up he informed the court that he knew something bad had happened in the dream because he suddenly lost sight of the vehicle he was chasing at the time.

"I don't know what I fell over because when I looked down I could only see my feet which had turned into giant frogs legs attached to purple dumbbells. I was very stressed."

When asked by the judge, Dennehy denied that the speed he was travelling at was excessive.

"The Llama had stolen a bag of chips off me, your honour, if I didn't leg it after the car to try to get them back off him I could'a starved to death and woken up."

The defendant was not represented in court.
Posted on Jul 16th, 2018
It's time to hand the event centre tender over to the Peeple'a'Cork. Just give us 100 Saturdays and we'll knock it together. Anyone have a spare trowel?
Posted on Jul 2nd, 2018
It has been very dry over the last few weeks and things are tough all over the country but did you hear about how bad the drought is up in Clare? They haven't won a Munster title now in 20 years.
Posted on Jun 29th, 2018
We have the weather so now all we need is to drive like lunatics, make siestas legal and look a lot more philosophical whilst smoking....
Posted on Jun 19th, 2018
We turn the slightest, most tenuous Cork connections to other countries and their players into blind loyalty so you have a reason to scream 'C'MON ON D'REBELS!' at your telly every night for the next month...
Posted on Jun 12th, 2018
Read our guide to holding up traffic, driving at terrifying speeds through villages and sleeping in your tractor....all so Chinese women can give up breastfeeding...