Guide to Cork Jazz Festival for Musicians
If this is your first time coming to Leeside for the world's best jazz festival, we can't wait to welcome you to the People's Republic, just make sure you check out our guide to gigging in Cork before you arrive…

Never Start on Time
This is Cork. We are so far ahead of every other part of Ireland in every aspect that we had to change our clocks to run fifteen minutes slower than everywhere else so as not to show them up. That means we treat a 7.30pm kick off as a general aspiration – at that time your audience will be fed, showered and probably on the bus or in a taxi so don't start the gig on the button or you'll really get off on the wrong foot with your Cork fans.

Check Your Jazz Face
Before you come to Cork get a friend to take a video of your face when you are performing a solo. If you look like you are being held down and poked with red hot septic needles while you play or, worse again, you've got a silly orgasm face on, please bear in mind that you may be approached during your gig and advised to pour a pint of cold water over your head.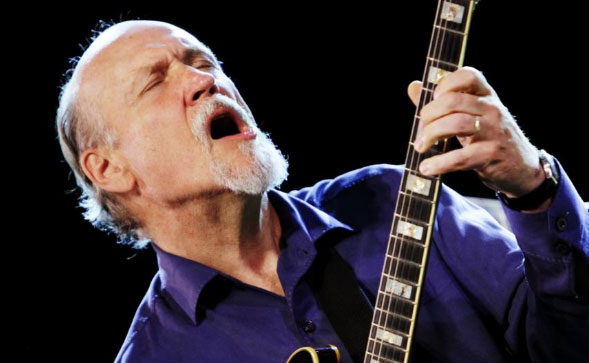 Only your wife is meant to see that face, feen.

We paid €35 each, give us an encore bubbila
If the crowd want an encore then you'd better do one, sham. Much of the audience will have shelled out top dollar to see a band that they might just be taking a punt on. No matter how cool you might think not coming back on stage is when the audience is roaring 'wan more choooon' you'll reverse all the positive sentiment you've just generated for your act if you don't come out and do another tune or two. And if you don't have anything left in your repertoire, come out and play a funked-up version of Chopsticks or Twinkle Twinkle Little Star.

Talk To Us
If you don't engage with your audience because you want to be seen as mysteriously aloof you're coming to the wrong festival. Not engaging with the crowd might be cool in some swanky New York jazz club but in Cork we want to know something about you and we want to like you before we can like your music. As a serious jazz musician playing in Cork, you're going to have to work to show the audience you are not up your own arse so practice the craic as well as your scales!

Be Careful About Trying To Win The Crowd Over
If you do try a bit of audience banter be aware of local sensitivities. Yes, there's respect for the Big G in Cork – they have been sponsoring the jazz festival for decades. That's considered as much of a privilege for that brand as it is for Cork to have money pumped into its biggest festival, just be aware that Guinness is brewed in Dublin and has always faced stiff competition from its Cork competitors, Murphy's and Beamish, of which Corkonians are very proud.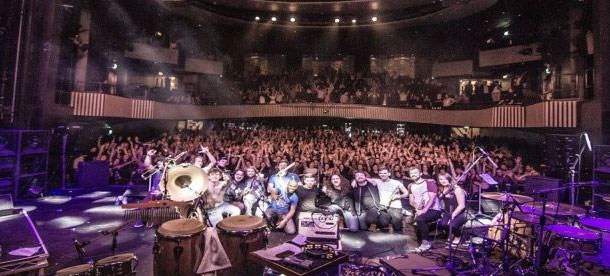 Call us 'Dublin' and you'd have better luck trying to get out of a Saudi embassy alive

Banging Out CDs
Aside from having explain to anyone under 25, what they actually are, CDs are always a nice way for bands to make a few extra quid after a show and meet the audience. Mentioning during your set that you'll be selling them after the show is fine, but repeating it after every single tune makes your performance sound more like a long, boring spam advert rather than a gig.

Why are you taking a break?
After losing four pounds in sweat trying to squeeze into the Metropole Bar just to see your band, for the love of God, do not tell the (standing) audience that you are taking a break after just four tunes or you'll be lynched.

Your band is half the age of many people in the audience, many of whom have been standing non-stop for three days. You've been sitting at a piano for half an hour and now you're telling poor little fingeys need a break? Do it at your own risk!

For the love of God, don't mix us up with Dublin
A famous jazz musician, playing his first ever Irish gig at the Everyman, once said 'Good evening Dublin' as the audience applauded his band's opener. He might as well have gone to Mecca and started a rosary or stood in The Shed at Turner Cross and started singing a Shamrock Rovers football chant. It suffices to say his record contract was terminated with immediate effect, he lost his home, his family, his entire DVD collection and, worst of all, didn't get a standing ovation at the end of his Cork gig. Morto.

What to do when the audience are talking
If you usually play in quiet venues where the audience gives you their full attention then you might be in for a shock in Cork unless you're playing at The Everyman. Pubs are where Cork people come together to chat (and afterall the festival is sponsored by Guinness) so if there's a loud conversation about the county football final going on while your cross-legged guitarist executes an exquisite pentatonic minor scale with a face that looks like he's getting a wisdom tooth out, don't be offended. Just play Sweet Home Alabama next and it'll be grand.
Posted on Jan 7th, 2019
Stick in your headphones, turn off your bike lights and throw away your helmet - everyone knows you can't die if you're under 25...
Posted on Jan 1st, 2019
Just what you needed to make you feel worse about your dizzying hangover and your half-baked new year's resolutions to get fit....
Posted on Dec 30th, 2018
Our recommendations to improve the pure purity of your pure Corkness in pure 2019...
Posted on Dec 20th, 2018
From toasted specials and hot ports to big wheels and seeing the real Santy...
Posted on Dec 10th, 2018
Fancy yourself as a Cork bus driver? Can you whistle the same tune over and over again for hours on end whilst trying not to turn crazed cyclists into oily sandwiches?