Expat Phones Home to Tell Family Weather is Better in Australia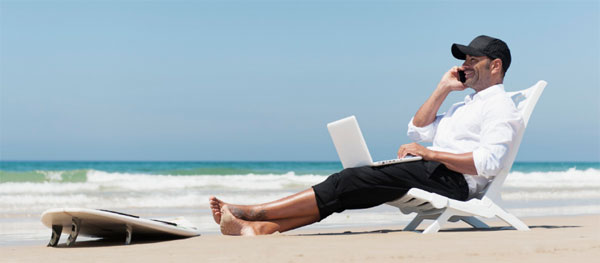 Corkman and emigrant Seánie Burke has phoned home again to let his family know that the weather is better in Australia.

The Glanmire electrician who has been working in the mines north of Perth for nearly ten years also called a number of friends for a "chat" providing each listener with a ten minute description of how warm it is in down under compared to Ireland.

Burke who hasn't been back to Ireland since leaving in 2008 spent time before making the calls collecting data from international meteorological websites on the current temperatures as well as noting the amount of rain, fog and frost Ireland is experiencing at this time of year.

He then quoted this back to family and friends during the calls and contrasted the poor weather with the current sunny weather conditions in Australia.

"Will prob head to beach later for beers and some bbq shrimp", he later posted on Facebook.

Seán cries himself to sleep every night.
Posted on Nov 21st, 2017
Got a langer load of spondoolies you need to hide from that tax grabbing crowd up in Dublin but would love your friends to know about? Join PROC bank today and let us make stashing your cash easier than playing hurling against Kerrymen.
Posted on Nov 14th, 2017
There are political langballs all over the shop trying to divide nations and reverse integration and tolerance. We shouldn't take Cork's contrasting harmony for granted...
Posted on Nov 6th, 2017
The FAI Cup double? The Cup and League double? Or the Men and Women double? Your guide to the mesmerising stack of Cork City FC victories, doubles and double-doubles...
Posted on Nov 6th, 2017
After spending the entire FAI cup booing Cork City goalkeeper Mark McNulty and then witnessing his stunning cup winning penalty save, Dundalk fans are to receive a special award...
Posted on Nov 6th, 2017
John Caulfield achieved the league and FAI Cup double this year clearly making him the king of world football...