Ed Sheeran's Personalised Cork Bucket List
Ed Sheeran's Personalised Cork Bucket List

The English superstar starts his European tour this weekend so it'll be all downhill once he finishes his three Páirc Uí Chaoimh gigs and leaves Cork. To make sure he gets the most out of his short trip here the PROC has created a personalised 'must do' list for the red haired crooner.

Play 'The Shape of You' The Shandon Bells
It might be the most listened to track on Spotify with about nine gazillion plays but it's nothing until it has been played on the famous Shandon Bells – Cork's eighteenth century equivalent of a ghetto blaster.

The bell ropes are numbered one to eight and the good news is that the PROC has worked out the hook from The Shape Of You (we assumed you and your posse will be out of your mind with the euphoria of being in Cork and unable to function properly so…you're welcome).


Marisa, who runs the place will look after you and your hangers-on, she has ear muffs in case it gets too loud for your precious ears – just don't go overboard on the repetition, residents in the area start to feel ill if they don't hear tourist favourites Three Blind Mice and Happy Birthday at least twelve times an hour.

If you want to play the intro hook from The Shape of You these are the bell strings to pull:
7-5, 7-7-5, 7-7-5, 7-6-7-8.

You're welcome.

Worship At the Altar of Rory
A must-visit for any successful musician is to go and see Rory Gallagher's Stratocaster guitar in Cork City Library. Remember that when Jimi Hendrix was asked by a journalist what it felt like to be the greatest guitarist in the world he replied "I don't know, ask Rory Gallagher". That's some endorsement.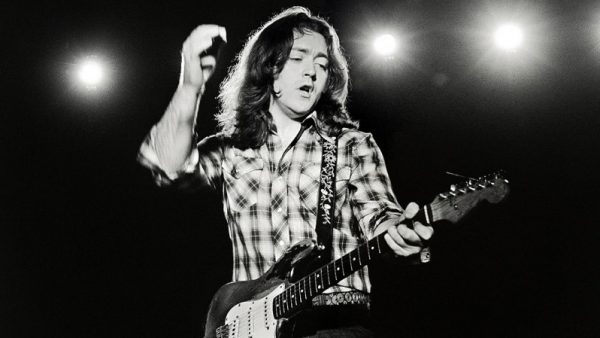 The instrument is encased in glass so don't get any bold ideas about taking it out and playing Galway Girl on it - just genuflect, bow your head and hum the lyrics to Bad Penny quietly to yourself. You might be selling out three gigs down the Páirc but this is the city library so respect the silence, sham.

Get Booled Over
Having awkwardly named your albums after keys on calculators ('X', '%' and '+') it's clear you have a grá for mathematics or 'sums' as it's known here on Leeside. Greece might have given us Pythagoras and Archimedes but it was really George Boole here in Cork who paved the way for the development of all the devices that your fans now listen to those albums on – Boolean logic is the backbone of every computer and smart phone.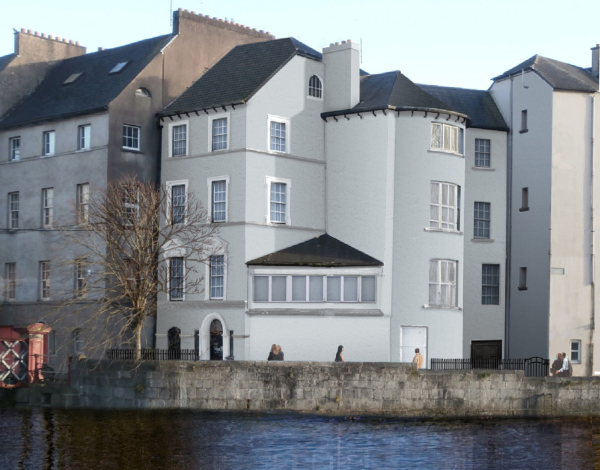 Have a lamp around the Quad in UCC where Boole went on the lash, have a sconce at his old gaf close by on Grenville Place and then walk across the bridge to the Franciscan Well on North Mall for pizza, a pint of locally brewed Rebel Red (Ireland's biggest selling craft beer by the way) and some toe tapping trad or blues.

Go to This Hurling Match In Riverstown
You'll be spending half your weekend in Páirc Uí Chaoimh so you should go see some of the sport that's played there in the flesh. We've done a good bit of work to make it as convenient as possible for you so we are recommending the Sarsfields V Kilbrittain Division 3 Hurling League clash at Riverstown on Saturday night before you go on stage (it's a half seven throw-in so you'll be back in Stade de Frank for 9pm - promise).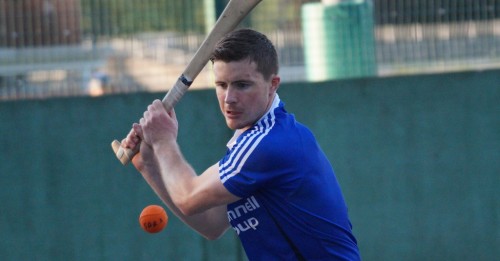 Dan Kearney

Bear in mind that leaving early is frowned upon (unless your team is losing by more than four goals) so the tens of thousands of screaming young wans will have to wait until any last minute schmozzles are dealt with by the ref and the final whistle is blown.

We reckon you, wouldn't mind giving Jamie Lawson's support slot a miss anyway – he'd make statues cry, that fella. You can tell him 'The ref played ten minutes injury time and…I wasn't expecting that'. Hup!


Have A Gat In Ireland's Most Picturesque Beer Garden
We know you're a fan of Schull and west Cork so you need to make sure you don't leave without having a pint of stout and bag of taytos sitting outside the Tin Shed in Ahakista – definitely the Rebel County's most picturesque beer garden with it's incredible vista of Dunmanus Bay. It's Schull without the sailing shoes and guffawing posh Dubs.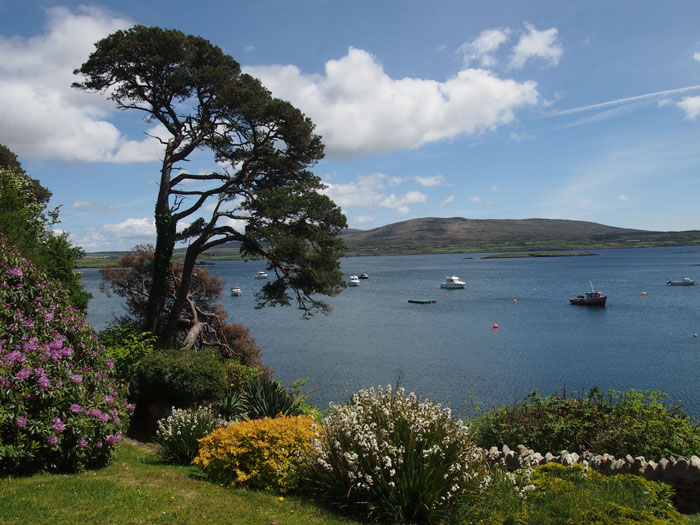 You can crash in your friend Graham Norton's gaf down the road if you're stuck – get him to leave a key out in the usual place because you'll definitely be late. Those parties out in Kilcrohane can be a bitch to get back from.

Stay off social media down there too, bubbila. Sheep's Head is Cork's hidden secret and we don't want bus loads of tourists down there ruining the gaf like they did with the Ring of Kerry. One Instagram pic and you could wreck the buzz of an entire peninsula.

Welcome to Cork, feen.

Posted on Nov 13th, 2018
Are you spending most of your day online posting vague, anecdotal evidence to back up your assertion that the Panaban is either the best or worst thing ever? Read on, bubbila.
Posted on Nov 5th, 2018
Last weekend a Dublin newspaper published an entire supplement called "10 Big Ideas to Make Dublin Better". Unfortunately our thoughtful and well considered suggestions were omitted due to the newspaper's anti-Cork bias. Here they are...
Posted on Nov 1st, 2018
Encouraged by his single figure showing in the Presidential election, Seán Gallagher vows to return from the sea and fight the 2025 Presidential election…
Posted on Oct 23rd, 2018
No sleeping in tents, no worries about the weather, your car won't get stuck in the mud and best of all you don't even have to leave Cork...
Posted on Oct 22nd, 2018
If you're coming to Cork to show off your pentatonic scales, we're really looking forward to seeing you but don't forget to practice your banter and leave the jazz orgasm face at home...