Douglas Knickers in a Twist
Douglas has taken a fair battering over the last two weeks. As we all know the summer monsoon that struck two weeks ago had most of the village submerged in dirty brown water, a genuine catastrophe for businesses already struggling to keep their heads above the water financially.

Now angry Douglas motorists can be seen with little clouds of smoke puffing from their well washed ear lobes and beads of gouty sweat running down their carefully moisturised foreheads as they confront the revamped junction on the Well Road. Sorry, 'confront' is a little misleading: 'crawl towards' might be more appropriate with the lengths of the traffic jams now causing all manner of fist shaking and brow beating in the leafy affluent suburb.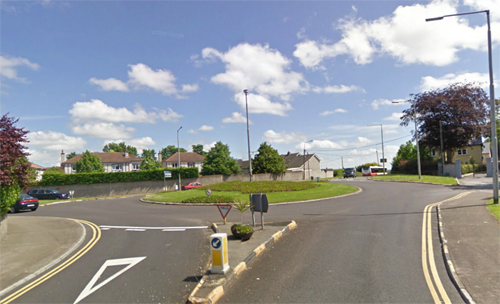 Douglas hasn't seen this much controversy since Prendeville took a flight
If anything exercises the jaws of Cork's southsiders' it has to be traffic issues. If you've got a good job, kids who don't throw bottles at you, a season ticket for Thomond Park and a nicely cut lawn that doesn't have a black mark from a regular small bonfire in the middle of it then you've ticked a fair few boxes on the life achievement list.

You can't be seen to be too smug though - like a missile defence system, if one finds something out of kilter in one's precious airspace you have to blow it out of the sky and boy, this roundabout business has created some seen some serious shelling in the last fortnight.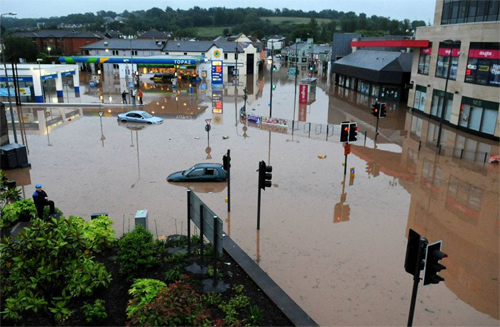 The traffic lights half a mile away cost nearly a million. That money could be much better spend on the village's new ferry docking facilities.
Locals have been kicking up a stink – or to be fair, a sweet smelling cloud of expensive aftershave – ever since this harmless and apparently functioning circle of efficiency between Well and Skehard Roads was mysteriously erased from history.

Banning the Bagels
Rumours are afoot elsewhere around the city about the real reason for the council's inexplicable million euro spend on the junction. Was the roundabout removed because people in Douglas with fancy cars like to drive around the roundabout several times before exiting it so that they can show off their sparkling new Audi or Mercedes to those who are less weathy? It may be so.

This obnoxious act, known as doing a "bagel" is the more sophisticated upmarket version of doing a 'doughnut' - the ancient practice of spinning a sooped up boy racer tat-wagon around in circles to attract young females in shiny tracksuits.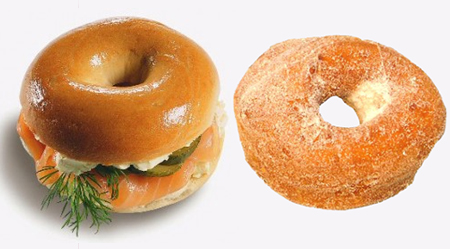 Douglas and Blackpool
'Bageling' can be enhanced by draping an expensively blazered right arm out the window to show off a gold watch – often known as a 'toasted bagel' - while the left hand tries to secure the steering wheel.

Not to worry though - if one loses concentration (for example, by catching one's jaw dropping reflection in the shining body of another new 12 C) one can be reassured that the 'intelligent design patented command centre' will take the helm and ensure this four-wheel 'investment' doesn't end up poo-poo'ing itself into the back of an inferior vehicle of the Douglas lower classes like an 11 C Audi or, God forbid, a 09 D Saab.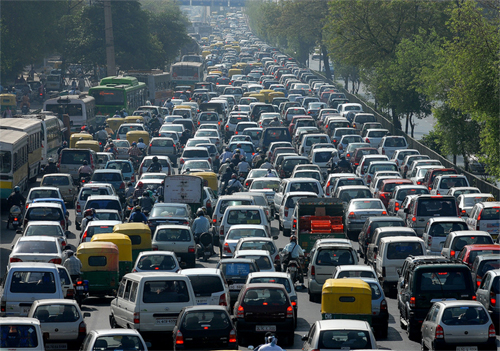 Skehard Road earlier today after the rounadbout was replaced with traffic lights
Such an incident would prove fatal to the reputation of a well groomed Douglas toff: being seen standing anywhere near the vicinity of a traffic accident is bad enough but the sight of blue flashing lights and actually being spoken to by a uniformed "Gowaaard" in full public view would be, like, sssoooo embarrassing.

Somebody important from Hettyfield estate in a past pupils tie from one of 'those schools' could be passing by at any moment – the mortification would be such that you could never be seen drinking in the Briar again having mingled with such public service riff raff who probably went to a school where GAA was played. Ugh, the thought of it – round balls and everything!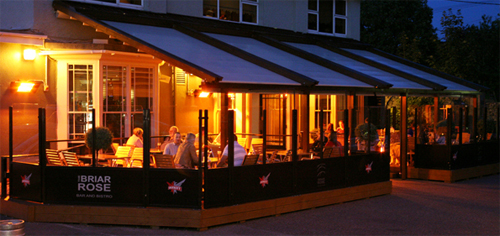 'The Brrrriiiawwwr'

The pressure might ease on City Council this week though as most of the noise makers are out on the high seas in their yachts as Cork Week kicks off at Crossers with deep throated jokey references to the roundabout demolition job bound to be filling the air where breezes fail…

"Come here Charlo, the next thing that shower in the corporation will be trying to put traffic lights on the start line of every yacht race, muhawhawhaw!"

Council officials, tired of being hammered in the media by employers organisations, big business moguls and their upstart offspring may have decided to get their revenge by ripping up the prim and pretty lawns of the now infamous Royal Douglas Roundabout and replacing it with the crude industrial glint of traffic lights that send out a clear message: you'll stop when we tell you to stop.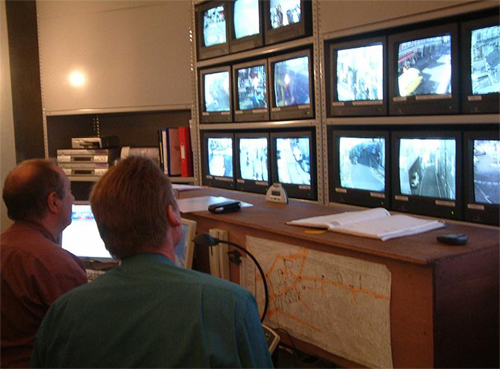 'Cmere hit the red again, that feen in the BMW looks like a right prick'
It's not hard to imagine a crowded control room at City Hall with a panel of TV's showing the faces of fuming poshies turning up the air conditioning as their heads overheat with frustration in long slow moving lines of traffic inching their way towards leafy Douglas – the roars of laughter audible on Anglesea Street as a hopeful green light is quickly switched to red to maximise the rage of fuming motorists.
Posted on May 10th, 2013
As Bus Éireann drivers contemplate strike action here are another five common characters you wish you didn't see regularly on Cork city buses...
Posted on May 2nd, 2013
With such low fares these days, buses to Cork are getting packed out and the chances of you having to sit next to some langball gets higher. Here's our top 5...
Posted on May 1st, 2013
Murphy's are bringing Seasick Steve and a load of heads to Cork for a big hooley in the old Beamish & Crawford Brewery on the June Weekend May 31st-June 2nd...
Posted on Apr 23rd, 2013
It's a blistering nuclear warm 18 degrees and there are feens in t-shirts on Pana. The official end of the longest winter of all time is finally here...
Posted on Apr 23rd, 2013
Out of the last ten games six have had VERY late goals by the opposition to cost the Rebel Army dearly including a draw last Friday and Monday. Woss de story?