Counselling for Roy Keane fallout
Peoples Republic Of Cork
Counselling Services
for World Cup 2002 Victims
The expulsion of Roy Keane by ROI team manager Michael McCarthy has been shockingly endorsed by the FAI Holiday Brigade: a crushing blow to everyone's World Cup hopes. Shockwaves ripped through Cork when the announcement filtered through that Roy was on his way home. Alarming radio broadcasts caused several pile-ups on the Kinsale roundabout and on the Western Road. One reliable source , a motorist, who doesn't wish to be named (as he was uninsured, stoned and out on bail) contacted the website at Thursday lunchtime:
"'

Posted on Feb 13th, 2010
A poetic ode to the River Lee, if it would only stop acting the langer and stay within its banks...

Posted on Feb 14th, 2008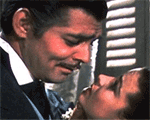 Where would we be without a verse from our resident poet on Valentines Day. He gets fierce romantic like..

Posted on Feb 14th, 2007

Resident PROC poet John Paul Valentino recalls his first internet dating experience...

Posted on Sep 19th, 2006

There's only room for poetry as we salute the departure of one of Cork's most popular hurling coaches...

Posted on Feb 15th, 2006

Our man gets poetic about his big Valentines night out. Contains many bold words...