Corkman Enjoying Bus To Work More Than Usual
On a day when there are no buses running in Dublin George Michael O'Donovan from Go Go Park in Bishopstown has reported a huge sense of enjoyment in taking the bus to work in Cork.

A second stoppage lasting 48 hours sees no public buses in Dublin causing bedlam and chaos across The Pale as drivers attempt to win a pay hike.

Listening to RTE news on his headphones heading into work this morning on the 205, O'Donovan reported an increased sense of enjoyment as the bus cruised its way down the Wilton Road towards the city centre.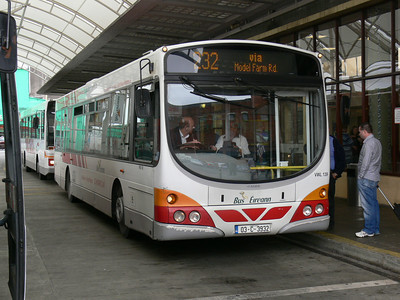 JUST DRIVE FEEN: Lots of Corkonians are taking the bus today just because they can

"My favourite bit was when we were going along the Western Road and the Mardyke", said the 28 year old meth lab worker, "there were loads of people from Dublin on the radio giving out yards on the radio about there being no buses."

High fiving the bus driver as he skipped off the bus on to the Grand Parade he noticed other passengers also smiling contently to themselves.

"I used to take bags of yokes in my twenties but this feeling beats any of that shit", he said smugly, "the whole city is on a high today. What a day to not be from Dublin. I can't wait for 5.30 to get the bus home again.".



Posted on Feb 20th, 2017
If you have a Cork fetish like us then this will get you off big time...
Posted on Feb 20th, 2017
Emergency Weather Committee seek €500 million relief fund as incredible mildness sets in over the country...
Posted on Feb 19th, 2017
A Corkman and emigrant has made a series of phone calls home again to let his family and friends know that the weather is better in Australia....
Posted on Feb 13th, 2017
Courier Jason 'Short Puc' Lawlor from Ballyphehane has admitted he doesn't even bother getting out of the van to see if people are at home anymore when delivering packages...
Posted on Feb 6th, 2017
Even though she "sort of knew how it worked all along" a young expectant first-time mum is in shock this morning after the reality that she will have to force a small child out through her vagina suddenly hit her.