Corkman Enjoying Bus To Work More Than Usual
On a day when there are no buses running in Dublin George Michael O'Donovan from Go Go Park in Bishopstown has reported a huge sense of enjoyment in taking the bus to work in Cork.

A second stoppage lasting 48 hours sees no public buses in Dublin causing bedlam and chaos across The Pale as drivers attempt to win a pay hike.

Listening to RTE news on his headphones heading into work this morning on the 205, O'Donovan reported an increased sense of enjoyment as the bus cruised its way down the Wilton Road towards the city centre.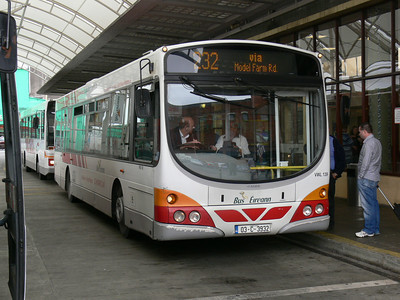 JUST DRIVE FEEN: Lots of Corkonians are taking the bus today just because they can

"My favourite bit was when we were going along the Western Road and the Mardyke", said the 28 year old meth lab worker, "there were loads of people from Dublin on the radio giving out yards on the radio about there being no buses."

High fiving the bus driver as he skipped off the bus on to the Grand Parade he noticed other passengers also smiling contently to themselves.

"I used to take bags of yokes in my twenties but this feeling beats any of that shit", he said smugly, "the whole city is on a high today. What a day to not be from Dublin. I can't wait for 5.30 to get the bus home again.".



Posted on May 22nd, 2017
It is only fitting that the winner of the Fine Gael leadership contest and Ireland's new Taoiseach will hold his victory rally in the Event Centre he assured us would be built...
Posted on May 22nd, 2017
Rebel supporter Michael O'Driscoll has been day dreaming about Cork being in the All-Ireland final all day when he should have been ringing wedding DJs…
Posted on May 10th, 2017
It's exam time and there's no end to the temptations luring Cork's college students away from the books...
Posted on May 3rd, 2017
Learn how to make a killing and set up your own digital marketing conference full of bluffers, wafflers and bullshitters...
Posted on Apr 13th, 2017
From the never ending bus strike and the Wall of Shame to the event centre shamble-a-thon and our airport's shorter runway there's so much to be grateful for...