Corkman Enjoying Bus To Work More Than Usual
On a day when there are no buses running in Dublin George Michael O'Donovan from Go Go Park in Bishopstown has reported a huge sense of enjoyment in taking the bus to work in Cork.

A second stoppage lasting 48 hours sees no public buses in Dublin causing bedlam and chaos across The Pale as drivers attempt to win a pay hike.

Listening to RTE news on his headphones heading into work this morning on the 205, O'Donovan reported an increased sense of enjoyment as the bus cruised its way down the Wilton Road towards the city centre.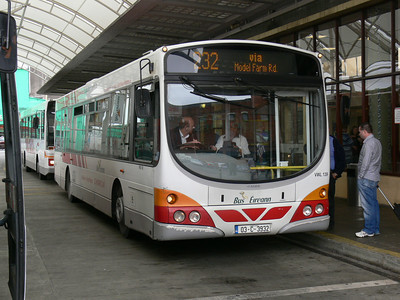 JUST DRIVE FEEN: Lots of Corkonians are taking the bus today just because they can

"My favourite bit was when we were going along the Western Road and the Mardyke", said the 28 year old meth lab worker, "there were loads of people from Dublin on the radio giving out yards on the radio about there being no buses."

High fiving the bus driver as he skipped off the bus on to the Grand Parade he noticed other passengers also smiling contently to themselves.

"I used to take bags of yokes in my twenties but this feeling beats any of that shit", he said smugly, "the whole city is on a high today. What a day to not be from Dublin. I can't wait for 5.30 to get the bus home again.".



Posted on Mar 20th, 2017
Sustainable energy supporters have got a major boost after Clonakilty revealed that it will become the first town in Ireland to be powered entirely by stag and hen parties.
Posted on Mar 13th, 2017
A idiot has decided to make a badly timed intervention to "help" her friend and mother of three young children to be a better parent....
Posted on Mar 6th, 2017
PROC can exclusively reveal that a senior Cork politician was recently arrested by Gardaí having been found in possession of an ounce of decency with intent to supply...
Posted on Feb 28th, 2017
The Riptide Movement, August Wells, Marc Copeland, Warsaw Radio, Marlene Enright, Usher's Island at St. Lukes and Gig na Gaelainne at city Hall...
Posted on Feb 27th, 2017
Food guide fail. Every Cork person knows that ALL of the country's best restaurants are in Cork.