Corkman Enjoying Bus To Work More Than Usual
On a day when there are no buses running in Dublin George Michael O'Donovan from Go Go Park in Bishopstown has reported a huge sense of enjoyment in taking the bus to work in Cork.

A second stoppage lasting 48 hours sees no public buses in Dublin causing bedlam and chaos across The Pale as drivers attempt to win a pay hike.

Listening to RTE news on his headphones heading into work this morning on the 205, O'Donovan reported an increased sense of enjoyment as the bus cruised its way down the Wilton Road towards the city centre.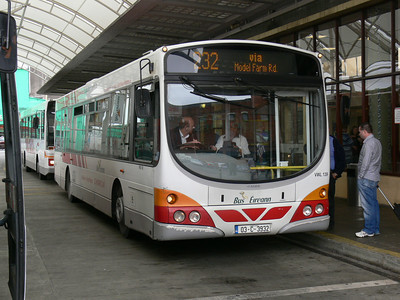 JUST DRIVE FEEN: Lots of Corkonians are taking the bus today just because they can

"My favourite bit was when we were going along the Western Road and the Mardyke", said the 28 year old meth lab worker, "there were loads of people from Dublin on the radio giving out yards on the radio about there being no buses."

High fiving the bus driver as he skipped off the bus on to the Grand Parade he noticed other passengers also smiling contently to themselves.

"I used to take bags of yokes in my twenties but this feeling beats any of that shit", he said smugly, "the whole city is on a high today. What a day to not be from Dublin. I can't wait for 5.30 to get the bus home again.".



Posted on Jan 17th, 2017
Friends of Shane McGowan based in Cork say the singer is feeling particularly edgy about the new year having escaped the grim reaper's celebrity death scythe in 2016....
Posted on Jan 16th, 2017
Under the PROC government schools in the Rebel County will require parents to display a deep religious faith in Cork...
Posted on Jan 4th, 2017
Wallis Bird, James Vincent McMorrow, James McMurty, Ian Shaw, Lynda Cullen, Sarah Jarosz at the Ballincollig Winter Music Festival and much more...
Posted on Jan 3rd, 2017
We look at the year ahead with our red tinted glasses to see what lies in store...
Posted on Dec 21st, 2016
Pulling like a dog, yet another Ladies Football title, Rob's bronze medal, winning the FAI Cup, commemorating Dublin's failings and lots more to mull over during de crissmuss....