Corkman Enjoying Bus To Work More Than Usual
On a day when there are no buses running in Dublin George Michael O'Donovan from Go Go Park in Bishopstown has reported a huge sense of enjoyment in taking the bus to work in Cork.

A second stoppage lasting 48 hours sees no public buses in Dublin causing bedlam and chaos across The Pale as drivers attempt to win a pay hike.

Listening to RTE news on his headphones heading into work this morning on the 205, O'Donovan reported an increased sense of enjoyment as the bus cruised its way down the Wilton Road towards the city centre.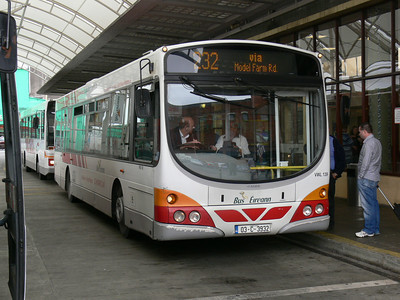 JUST DRIVE FEEN: Lots of Corkonians are taking the bus today just because they can

"My favourite bit was when we were going along the Western Road and the Mardyke", said the 28 year old meth lab worker, "there were loads of people from Dublin on the radio giving out yards on the radio about there being no buses."

High fiving the bus driver as he skipped off the bus on to the Grand Parade he noticed other passengers also smiling contently to themselves.

"I used to take bags of yokes in my twenties but this feeling beats any of that shit", he said smugly, "the whole city is on a high today. What a day to not be from Dublin. I can't wait for 5.30 to get the bus home again.".



Posted on Nov 21st, 2017
Got a langer load of spondoolies you need to hide from that tax grabbing crowd up in Dublin but would love your friends to know about? Join PROC bank today and let us make stashing your cash easier than playing hurling against Kerrymen.
Posted on Nov 14th, 2017
There are political langballs all over the shop trying to divide nations and reverse integration and tolerance. We shouldn't take Cork's contrasting harmony for granted...
Posted on Nov 6th, 2017
The FAI Cup double? The Cup and League double? Or the Men and Women double? Your guide to the mesmerising stack of Cork City FC victories, doubles and double-doubles...
Posted on Nov 6th, 2017
After spending the entire FAI cup booing Cork City goalkeeper Mark McNulty and then witnessing his stunning cup winning penalty save, Dundalk fans are to receive a special award...
Posted on Nov 6th, 2017
John Caulfield achieved the league and FAI Cup double this year clearly making him the king of world football...