Cork V Clare: A Guide to the New Páirc
PROC's Guide to the New Páirc

With the concrete pillars and devoted crowds those not familiar with the area might confuse it with Mahon Point Shopping Centre but the all new Páirc Uí Chaoimh is more than a smell of coffee, big brands and long lines of traffic.

A mere two weeks ago Edward Sheehan from Suffolk (not a hurling stronghold) played about 70 minutes here in front of a big crowd but with no opposition (inside the stadium anyway) so as well as the league and some county championship games late last year some Corkonians will have seen the new stadium before John Meyler's boys go into battle this Sunday at 4pm.

If you haven't been yet however, then this weekend a visit is compulsory as Cork take on Clare in the first round of the all new Munster hurling championship. Here's our guide to understanding the new Páirc.

'Where Legends Are Born'
It's the new cheesy marketing tag line for Páirc Uí Chaoimh designed, we assume, to make the stadium sound contemporary and exciting to other marketing people.
Don't fret about the word 'born' though, bad and all as the health service is, the HSE haven't outsourced maternity services to the Cork County Board. If you signed up to be a volunteer steward this weekend you do not need to be able to tell the difference between a sliotar and a placenta to do your duty for the county and the only C-section that will take place is when Conor Lehane will slice open Clare's defence.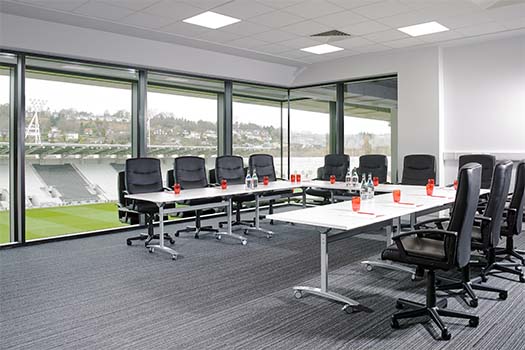 This is called the 'Duhallow TV Suite'. It's the first time Duhallow and TV have appeared in the same sentence. Kanturk is going to lose the run of itself if it's not careful.

Turnstile Transactions
In the old days, if you didn't buy a ticket in advance, you could slide cash under the grille as you passed through the turnstile. There was never any eye contact or interaction with the obscured silhouette behind the bars – the transaction almost felt clandestine: you slipped in the twenty, the gate went 'clack' and into the echoing, grey concrete bowels of the Páirc you went without looking back.

These days you go to a special ticket office before you go through the turnstiles. There's clear glass, clear signage and a clearly identifiable ticket seller you could accurately describe in a witness statement and everything.

The Facilities
Any crank pining for the old Páirc certainly won't miss its 'legendary' toilets and smell – second only to the 'Troughs of Doom' in Semple Stadium where it's said only 1 in 10 Cork fans survive a trip to the bogs.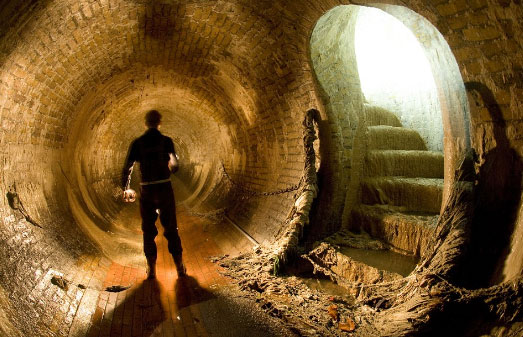 You'd nearly miss the old bogs at Páirc Uí Chaoimh

Decades of high intensity use takes its toll and we're glad to report the facilities at the Páirc have had a serious upgrade – so much so that we've heard some pure Cork GAA heads even refer to them as 'bathrooms' instead of 'de jax' so it must be posh!

We also have it on good authority that one of the cubicles in the men's even has a bidet and farmers who didn't have time to change their milking clothes before the match are washing their boots in it.

Leg Room
Back in the old days anyone over 5ft 10 had to be surgically removed from their seats at Páirc Uí Chaoimh after a match. If you're taller than average you'll be glad to hear that the days of having to wedge your shins into the sharp, plastic edge of the seat front of you are over.

Tay and Treats
Milky Moos and Tanora was about as fancy as it got in the old tuck shop and scoring a goal on Anthony Nash was easier than getting a hot cup of tea and you'd spend longer in the queue than at one of those big Edmond Sheehy concerts. Now there are multiple cafés and food outlets with energetic young staff lashing out tae and hot treats so you don't miss the start of the second half.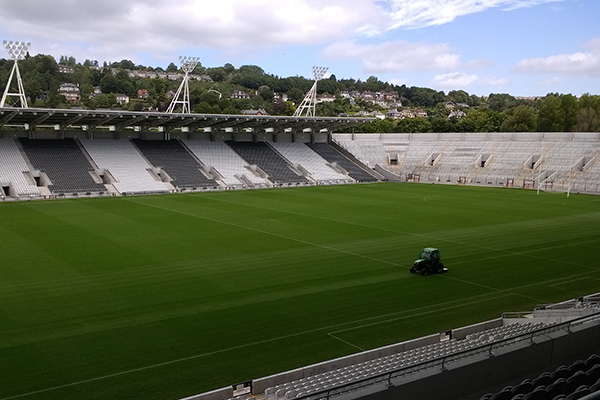 Culchie compatible: Parking for tractors is available very close to pitch

If Cork lose you're Still in Cork
Cork fans love a trip to Tipp but many of us would have much preferred not to have to make that torturous journey back home after getting a hiding from Wexford there in 2016. It has been so long we've had a home championship game to go to that we've forgotten what it's like to have a big day out in our own city so win, lose or draw when you leave the Páirc this Sunday you're still in Cork.

And remember, any spondoolies you part with go into the local economy and not that of some turf-chewing backwater.
Turn Down Your Hearing Aids
This will be the first championship home match for the Rebels and with the new stands and their sparkling roofs the noise in the stadium won't escape as easily as the old Páirc. It might not be obvious on television but Sunday's game will be a deafening cauldron of noise with all four sides of the stadium brimming with Rebels. If the match is tight and Cork raise a green flag you might need ear muffs.

H'on the Rebels.



Posted on Nov 13th, 2018
Are you spending most of your day online posting vague, anecdotal evidence to back up your assertion that the Panaban is either the best or worst thing ever? Read on, bubbila.
Posted on Nov 5th, 2018
Last weekend a Dublin newspaper published an entire supplement called "10 Big Ideas to Make Dublin Better". Unfortunately our thoughtful and well considered suggestions were omitted due to the newspaper's anti-Cork bias. Here they are...
Posted on Nov 1st, 2018
Encouraged by his single figure showing in the Presidential election, Seán Gallagher vows to return from the sea and fight the 2025 Presidential election…
Posted on Oct 23rd, 2018
No sleeping in tents, no worries about the weather, your car won't get stuck in the mud and best of all you don't even have to leave Cork...
Posted on Oct 22nd, 2018
If you're coming to Cork to show off your pentatonic scales, we're really looking forward to seeing you but don't forget to practice your banter and leave the jazz orgasm face at home...