Pure Cork Moments of 2016

The O'Donovan Brothers
Charming, hilariously honest and superbly quick on the water Cork's rowing duo stole the hearts and minds of the nation with their great performances and funny interviews. With so many tight lipped Irish professional sports people willing to give little away in boring interviews, our Olympic silver medallists were a real breath of fresh air.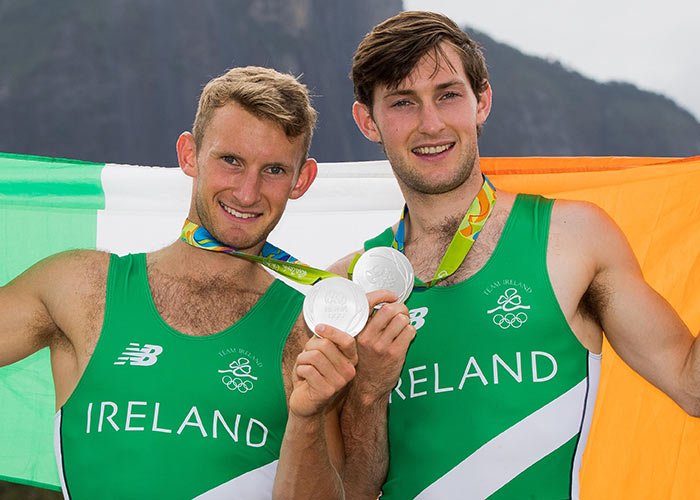 Yeah!

Cork City FC
At last. At long last. The FAI Cup final against arch rivals Dundalk went to extra time before Seán Maguire snatched a very late winner. If there was ever a Roy of the Rovers fairy tale victory this was it after so many disappointments against the same opposition.

City fans also feared that his incredible league performance and 18 goals would see Maguire taking flight but he has signed a new contract to keep him at the Cross next season. Both he and manager John Caulfield clearly have their sights set firmly on the 2017 league title.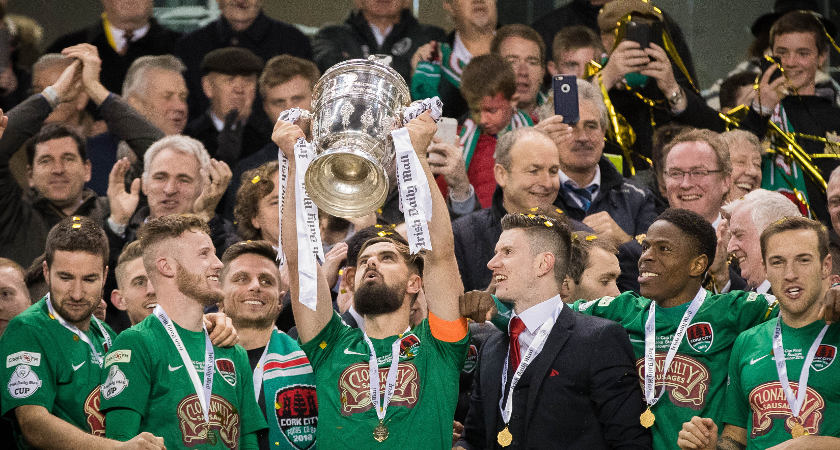 Hurray!

Rob Heffernan
Was retrospectively awarded a bronze medal for his performance in London 2012 after pretty much all of the Russian gold medallist's entire body was found to be made of mainly performance enhancing drugs. He finished sixth in Rio this year so expect him to receive his next medal sometime around 2021.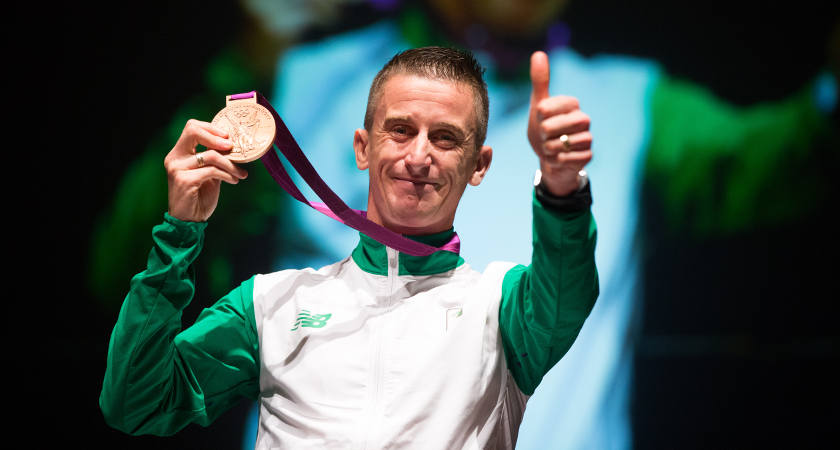 Worth waiting for.

Ladies Footballers
We're champions again - as usual. For the third time in a row the Rebelettes broke Dublin hearts with another superb performance in Croke Park on the last Sunday in September. The match broke the attendance record too – it seems everyone wants to see Corkonian perfection in the flesh.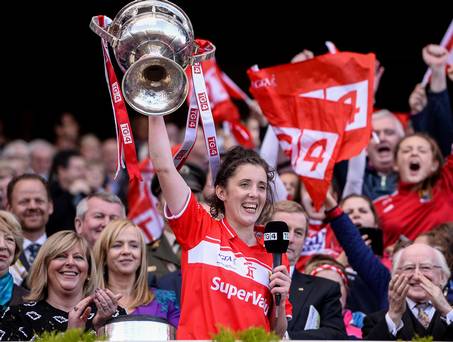 Ciara is latest in a long line of Cork captains to collect the Brendan Martin Cup
Up She Goes
Derelict for over ten years the Cineplex has been demolished and the shell of a shiny new building now towers over Grand Parade and Patrick Street. It's not going to win any architectural prizes but it might win one for getting its arse off the ground quickly – unlike its no-show cousin across the way at the old Beamish and Crawford site.

Apparently Facebook offshoot Oculus Rift are considering moving in – their virtual reality headsets would be handy for politicians who keep telling us that work is about to begin on the event centre. They seem to live on a different planet.

Also, in March "Ireland's smartest building" opened on Albert Quay putting an end to another unsightly mess of dereliction. We would have preferred if the impressive giant glass structure had been called "Cork's Smartest Building" – being Cork that would automatically imply it is also Ireland's smartest.

Our Fancies Actually Taking Flight
It looked like it was going to hang over us indefinitely like the never ending saga of the event centre but as soon as Dónal Trump got elected the Yanks gave Norwegian Air the thumbs up to run flights between Cork and Boston starting next summer. Not only that but Icelanders and Zurichonians will join Bostononians in having the privilege of direct flights to the People's Republic in 2017 too. Lucky them, ha?

"In a bra", if you don't mind.

ReImagineCork
Going from strength to strength this young band of DIY warrior volunteers have been working ferociously hard to snazz up the spine of the city. Flower baskets, murals, power washing, graffiti removal – you name it – they've done it. Anyone who makes the pale concrete of North Gate Bridge look attractive gets the thumbs up from us.
ReimagineCork's efforts often contrast with the litany of endless plans and reports from consultants while their positive energy mocks the moans of insatiable business owners.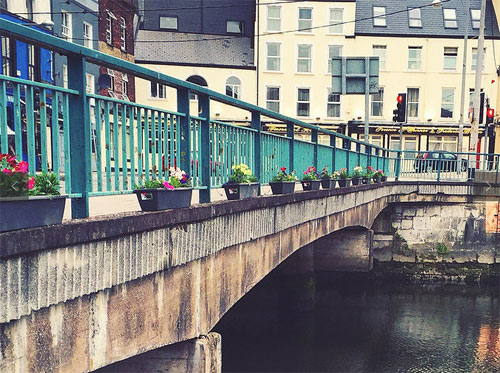 Nice.

Commemorating Dublin's Failings
The entire country and beyond spent the whole year commemorating Dublin's miserable failure in trying to wrest control from the Brits in 1916. RTÉ's Rebellion programme was beautiful viewing for Corkonians - not just because Cork old doll, Sarah Greene, stole the show but because week after week we saw Dubliners destroying their own city. If any of you have had the misfortune to visit the place recently – it hasn't improved much. If anything it's worse.

A photograph of Dublin one hundred years AFTER the rising.

GAA Championship
A recent review of the hurling season on RTÉ ranked Cork at ninth in the pecking order sandwiched between Wexford, who booted the Rebels out of the championship in early July, and the 'mighty' Offaly who can just about get a team together. The footballers were relegated to Division Two.
It's best we leave it there.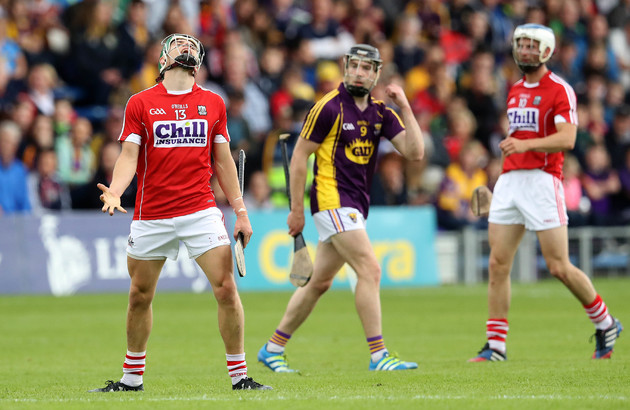 Alan Cadogan sums up the last few GAA seasons for Cork
Posted on May 22nd, 2017
It is only fitting that the winner of the Fine Gael leadership contest and Ireland's new Taoiseach will hold his victory rally in the Event Centre he assured us would be built...
Posted on May 22nd, 2017
Rebel supporter Michael O'Driscoll has been day dreaming about Cork being in the All-Ireland final all day when he should have been ringing wedding DJs…
Posted on May 10th, 2017
It's exam time and there's no end to the temptations luring Cork's college students away from the books...
Posted on May 3rd, 2017
Learn how to make a killing and set up your own digital marketing conference full of bluffers, wafflers and bullshitters...
Posted on Apr 13th, 2017
From the never ending bus strike and the Wall of Shame to the event centre shamble-a-thon and our airport's shorter runway there's so much to be grateful for...