Cork Hopes For 2017
We take look at the year ahead with our red tinted glasses….

O'Donovan Banter To Go Global
The Skibb lads have taken their banter international with an appearance on the Graham Norton Show and 2017 could be the year that their down to earth Cork humour goes global.

The O'Donovan brothers on The Graham Norton Show

They've entertained Hollywood stars and had UK celebrities in stitches with their hilarious honesty. Media outlets in the U.S. struggling to cope with their new President's b**shit could do with a few Cork men who can cut through the spin and tell it like it really is. Let's make Skibb great again.

Eating Your Dinner Off the Footpaths in Farranree
Long flagged as Cork's litter blackspot the Northside suburb and surrounding areas are in the news again this week with another rock bottom result in the Irish Businesses Against Litter survey.

Farranree

Dun-Dawk
Every January since 2014 the survey has been saying the same thing about the area so surely this year, now that Farranree has achieved a four-in-a-row result the issue is worth the entire focus of residents groups, city council and local politicians to the point that by the end of 2017 the we should be able to eat our dinner off the footpaths there.


Cork GAA & Stade de Frank
This time last year we set our hopes pretty low for the GAA season. Unfortunately after 2016 we'll have to re-calibrate our expectations and go even lower for 2017 with the basic hope that we just don't get whacked again by minnows like Wexford hurlers and Tipp footballers.

This year the county board will have a shiny new stadium to distract Cork fans from the continuing poor performances so the very best we can hope for is that this might act as motivation for our intercounty teams to up their game and win a match in the new Páirc. Or that Gareth Brooks might decide to play on Leeside purely and utterly to just annoy the Dubs.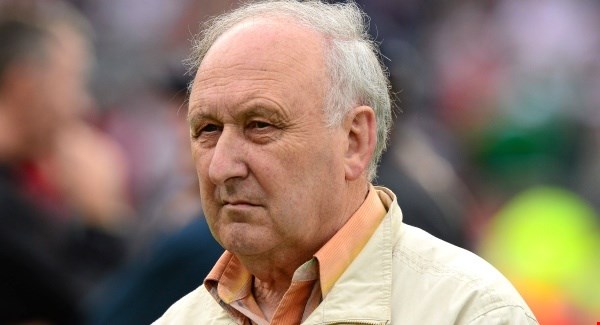 Shreddings By Franc

Centre of Attention
Despite more press releases and statements packed with spin from those behind the events centre and more huffing and puffing from local politicians than an asthmatic bagpiper, the events centre and much of South Main Street will still remain a desolate eyesore.

It might be small in comparison but at least Cyprus Avenue is due to expand its capacity to 600 so expect some big gigs there in the later half of the year. From what we hear the builders bums are about to appear on Caroline Street at any minute.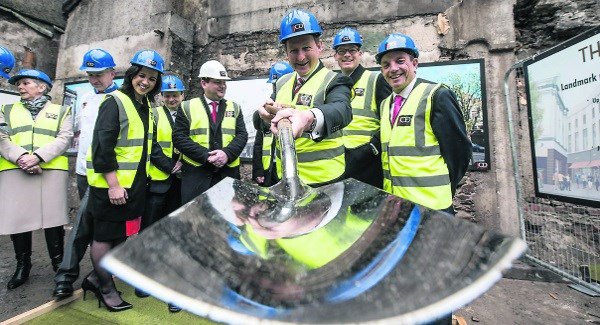 Thanks Enda

Tatts The Way We Like It
Expect at least another 500 coffee shops to open in the city serving what is fast becoming Ireland's favourite drug and the biggest employer for heavily inked struggling actors and musicians. The number of tattoo parlours has also grown quickly alongside the explosion of cafés - no prizes for guessing what Cork's hipster baristas are spending their wages on, then!
Cork City FC finally took rivals Dundalk down a peg or two when they won the FAI Ford Cup in November but this year we think City will finally take the league after so many close seconds. The league's top scorer Seán Maguire is staying at the Cross and the win at the Aviva has filled the team with the confidence that can finally deliver the knock out 'dawk' finally needed to become champions.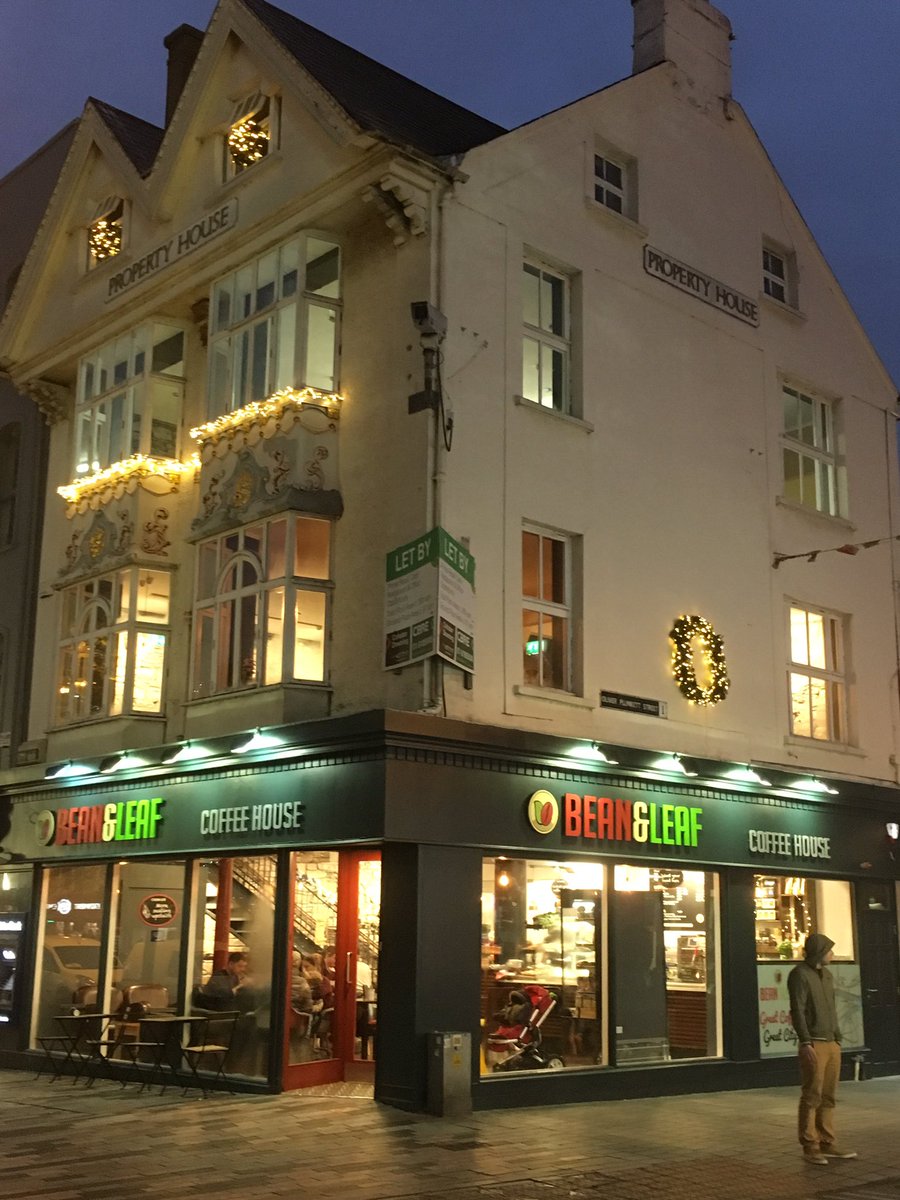 Bean and Leaf, on the corner of Grand Parade and Oliver Plunkett Street, is the latest café to open in the city centre

Conor For Ireland
The Irish soccer team is currently being managed by a Corkman (with a Derry lad sent out to the media after games to act like he's in charge) but we had no Leesider on the Euro 2016 squad itself. That should change in 2017 when Barnsley captain and Bandon man Conor Hourihane is summoned by Roy to join the Boys in Green. His stunning 30 yard volley against The Boy's old club Nottingham Forrest on Monday night should catapult him straight into contention.


The Life of Brian
The O'Donovan brothers are not the only Skibbereen men in demand at the moment. Soul singer Brian Deady has recently signed to Universal Music and has not only being gracing the biggest stages in Ireland but his performances are also going down a treat in the UK, Holland and beyond.

His album 'Non-Fiction' scandalously didn't receive the Choice Music Award in 2016 (as you probably guessed, the judges are all either Dubs or Dublin based) but we fully expect 2017 to result in revenge for Skibbereen – ideally with a gig on the BBC's Later with Jools Holland.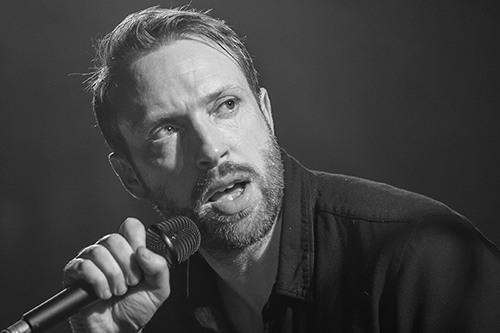 Deady

An Independent State for Cork
With the Brexit and Trump election shocks in 2016 who's to say that this year won't see Corkonians vote to leave the Dublin dominated Irish state? Ideally our sovereignty will be achieved by peaceful and democratic means but the odd donkey-punch, Chinese burn and a few fibs here and there will ensure we get this one over the line.
Posted on Jan 17th, 2017
Friends of Shane McGowan based in Cork say the singer is feeling particularly edgy about the new year having escaped the grim reaper's celebrity death scythe in 2016....
Posted on Jan 16th, 2017
Under the PROC government schools in the Rebel County will require parents to display a deep religious faith in Cork...
Posted on Jan 4th, 2017
Wallis Bird, James Vincent McMorrow, James McMurty, Ian Shaw, Lynda Cullen, Sarah Jarosz at the Ballincollig Winter Music Festival and much more...
Posted on Dec 21st, 2016
Pulling like a dog, yet another Ladies Football title, Rob's bronze medal, winning the FAI Cup, commemorating Dublin's failings and lots more to mull over during de crissmuss....
Posted on Dec 20th, 2016
Christmas wouldn't be the same without a getting arrested for parking in a disabled spot or being escorted out of a book shop by security because you lost the rag when they told you Rob Heffernan's book was sold out. Here are the top ways you can unwittingly turn into a complete langer this Christmas….