Clampin' It Up

Clampin' It Up
Comrade Daniel T. Elbow

mping authorities seem to be forever trying to find new ways to get on the nerves of Corkonians. Only last week a little 87 year old nun had her car towed away from the back of the Courthouse even though she had a disabled sticker very obviously plonked on her dashboard.
Only for the kindness and conviction of a local business man who managed to get the civic clowns to return the car, the 87 year old would have found herself out of pocket to the tune of '
Posted on Feb 19th, 2009
Plans A, B and C are long spent so as Fianna F·'
Posted on Jan 7th, 2009
Losers, users, winners and chancers: who and what will make headlines on Leeside this year...
Posted on Dec 16th, 2008
A dispute between Santy and his elves, over-priced magic dust and cheap Eastern European elf labour: the man in red and white has it all to do...
Posted on Jun 21st, 2008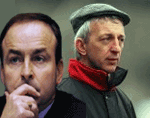 How is leaving James Masters out of the Cork football team a lot like the Lisbon vote? We get one more chance to get it right..
Posted on Feb 20th, 2008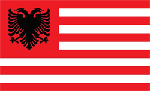 Sealing your borders from your oppressors to the north sounds good to us...