News Articles
Posted on Oct 11th, 2002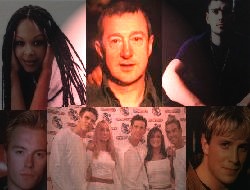 Cork has played it's part in the latest manufactured band on the Popstars TV show. Angry young Man has something to say about it and it's not very nice.Plus our top five Louis Walsh quotes.
Posted on Oct 11th, 2002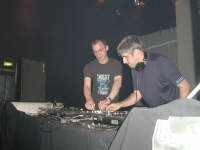 Completing a 13 year residency at Sweat in Sir Henry's and one of very few people in this city releasing records we have a heart to heart with DJs & house producers Shane Johnson and Greg Dowling about the past the present and the future.
Posted on Oct 11th, 2002
Longtime loyal patron of 'Sweat' at Sir Henrys The Pheasant gets all emotional on the end of it's 13 year legacy and charts his own Top Ten Henrys classics. Will the Ball 'n'Chain make it in you ask.....?
Posted on Oct 11th, 2002
Check out what the stars had to say about you.
Posted on Oct 11th, 2002
A photographic look back on that time in June when Cork was 'terrorised' by Orca Killer Whales..for those that missed it !