Beach Reviews: Rocky Bay
Beach Reviews: Rocky Bay
Another secretive secluded strand at the end of a confusing warren of roads emanating from Minane Bridge, Rocky Bay sounds like something from an Australian soap opera rather than a beach in the Rebel County. But to be fair to those who named it, they called it as they saw it: a bay that is well….a bit rocky.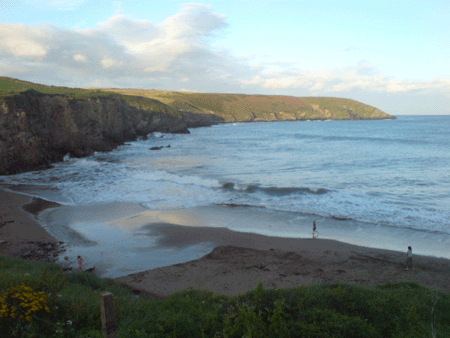 Rocky Bay
It's sandy too which makes this one of the Peoples Republic of Cork Beach Review Committee's favourite balming out spots. The strand itself is perched far below the cliffs and the mockyea car park so you can suss out a good spot before decending. It's always clean, the sand is the proper bona fides sandcastle-approved type and the waves roll in with a thunderous bang especially at high tide making for much hilarity as unsuspecting smallies in wet suits get a cold dunking.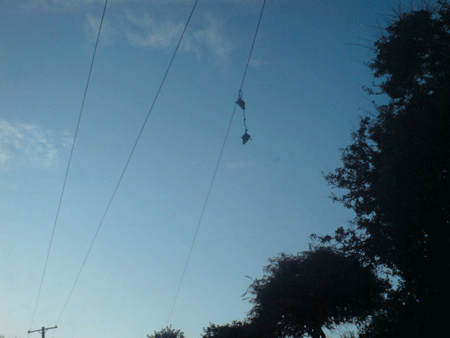 Runners over wires. You know yourself like..

Picking a spot as high as possible is recommended unless you know before hand that the tide is outbound for your entire stay. Rocky Bay is often totally consumed by spring tides so when you doze off in the sun listening to the commentary of some drab Ulster football match, don't say we didn't warn you when the next thing you see is the Crosshaven lifeboat crew poking you with a long aluminium pole.
Rocky Bay is as raw as they come. Be aware that despite being one of Cork's true hidden gems there are absolutely no facilities whatsoever. No lifeguards, 99s, mr. freezes, toilets or pubs. Just a beach and water.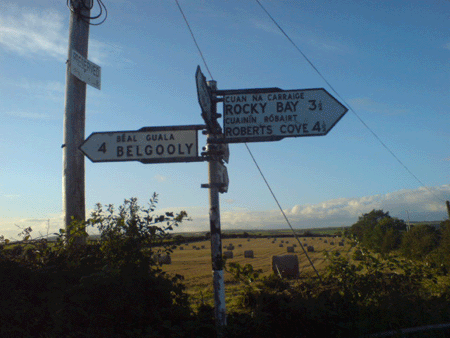 If you decide to go cross country towards Nohoval or Belgooly at this point, the council would like you to turn on your GPS
The downsides are obvious but the lack of unhealthy snacks and booze means Scobey and his brigade of tracksuited friends tend to stay away - although his presence, whether past or present, can be felt with a pair of conjoined trainers hanging over the telephone wires on the approach road. You know yourself.
Sand: 8/10 (it disappears at high tide!)
Swimming: 8/10
Parking: 6/10
Puck around space: 5/10 (limited even at low tide)
Scobe factor: low/medium
Flies: occasionally annoying but waterline keeps them at bay
99 Cones: Collins in Carrigaline
Posted on Jun 11th, 2013
Only forty minutes from the city beautiful Coolmaine beach is a safe bet if you want to avoid cider partying scobes and smelly chip vans...
Posted on Jul 14th, 2011
Tops off, fishin rods out and flagons at the ready: some anthropological observations on the scobe species when the sun comes out...
Posted on Jun 21st, 2010
Perfect for surfing, Long Strand is the quiet next door neighbour of celebrity beach Owenahincha....
Posted on Jun 15th, 2010
Less than 15 minutes from Clonakilty cosy Red Strand is one of Cork's best kept secrets...
Posted on May 24th, 2010
One of the county's top blue flag beaches, this spot just beyond Kinsale has it all..