Beach Reviews: Roberts Cove
Beach Reviews: Roberts Cove
Often over looked because of it's bigger and sandier neighbour Rocky Bay, Bobby's Cove has some notable pluses that haven't escaped the Peoples Republic Beach and 99 Cone Research Committee.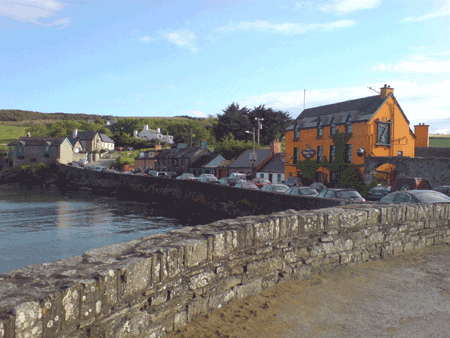 A rewarding pint and a hot mangle in one of the local ale houses after your swim is highly recommended.
Many Corkonians have been brought up with the perception that there's something inherently wrong with Robert's Cove as a place to spend a sunny afternoon probably stemming from the fact that Roberts Cove lacks the soft dry sand we prefer to balm out on so we can pretend we're in Barbados.
The cove is ideal for swimming with it's calm waters sheltered from the south westerly breeze by the headland. Bathers can enter via the beach itself or, further up the cove to the right, there are some conveniently shaped rocks that allow easy access for those seeking deeper waters.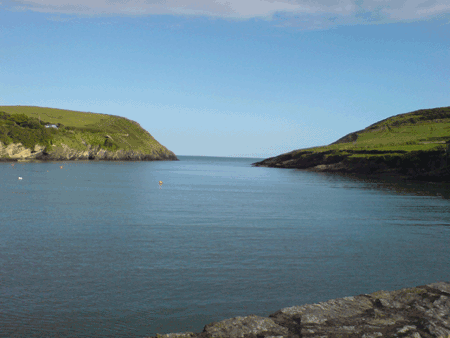 Roberts Cove: ideal for swimming and gay walks about the headland.
The beach itself is as small as Myrtleville especially at high tide but when the waters drain out there's ample room for bashing sliothars back and forth along the flat breath of the shore as long as you're not practicing for the Poc Fada.
We recommend Robert's Cove for those bright days where you're not too fussed about lying out to tan. There's a brilliant cliff walk just beyond the village that offers spectacular romantic views. Finish off the evening with a warm munch and some pints in one of the two local bars.
Sand: 3/10
Swimming: 9/10
Parking: 7/10
Puck around space: 8/10 (when the tide and crowds are gone)
Scobe factor: medium
Flies: mild
99 Cones: Carrigaline's probably the nearest
Posted on Jun 11th, 2013
Only forty minutes from the city beautiful Coolmaine beach is a safe bet if you want to avoid cider partying scobes and smelly chip vans...
Posted on Jul 14th, 2011
Tops off, fishin rods out and flagons at the ready: some anthropological observations on the scobe species when the sun comes out...
Posted on Jun 21st, 2010
Perfect for surfing, Long Strand is the quiet next door neighbour of celebrity beach Owenahincha....
Posted on Jun 15th, 2010
Less than 15 minutes from Clonakilty cosy Red Strand is one of Cork's best kept secrets...
Posted on May 24th, 2010
One of the county's top blue flag beaches, this spot just beyond Kinsale has it all..