Beach Reviews: Dock Beach, Kinsale
PROC Beach Reviews
The Dock Beach, Kinsale

Once you've freed yourself from the eternal traffic hell that is Kinsale city centre, your natural instinct might be to get as far away from the gridlock as possible and ball on to Sandycove or the Garretstown/Garrylucas axis of pleasure but, Kinsale's south facing Dock Beach shouldn't be overlooked, especially if you're on the far side of 4pm and getting frantic for some precious UV's.
It's only a few hundred yards from the bridge along a spanking new tarred road and gleaming footpath albeit with new double yellow lines down the side everyone has parked on for years.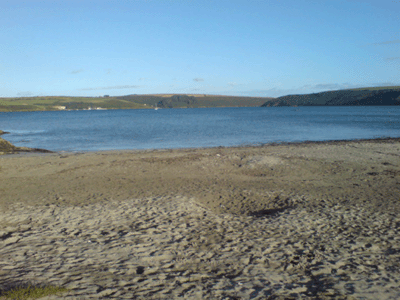 The Dock Beach, scene of many's the triathalon
At high tide the already compact strand can feel more packed than a Liam McCarthy homecoming so bringing headphones and some summer hits is highly recommended. Unless of course you fancy listening to a group of mothers discussing the stress of trying to get their Finbarr's name down for a school whilst intermittently roaring at him to stop pelting wet sand at a helpless infant half his size - but only because the babbling little victim has dark skin and she might be accused of passive racism by her competitive new friends.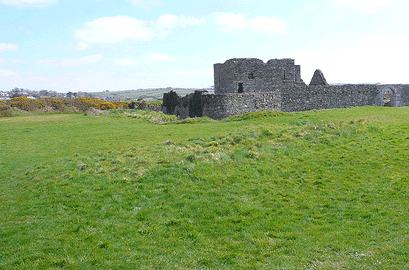 James Fort with a bit of puck around space
Hurlers practicing their poc fadas, frizbie maniacs and those planning all night raves might be turned off by this beach's pokey nature but to one side of the beach a narrow path winds its way up the hill towards James Fort. Partially dilapidated and over shadowed by the imposing presence of tourist-centric Charles Fort across the water, this old ruin built by "the lads" is definitely worth exploring (it's free for a start!).
To one side of the fort there's also a low cut grassy knoll big enough for a puck-around and being cut off from roads, it's quiet and a suitable place to impress the old doll with a bit of romantic banter before you go to pub and throw the head.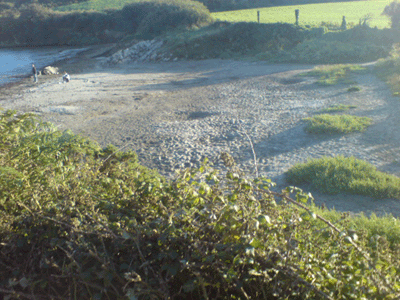 Those mysterious clumps of weed
In fact, James Fort perched high above Kinsale, is possibly one of the best places in Cork to watch a sunset - the darkening harbour to the east versus golden light sparkling over the hills to the west is not to be missed (get up on the fort walls for the best lamp). Expect a patriotic shiver up your spine as you remember how crap the rest of landlocked Ireland is and how lucky you are to be in Cork.
If you're partial to a few creamy ones or a toasted special after you leave the sand, the aptly named Dock Bar is conveniently placed at the start of the beach path to accentuate your gout. Remember that a nearby pub on the day of a big match can be crucial if Micheál Ó Muircheartaigh's headphone commentary gets too much and you just have to see the game live.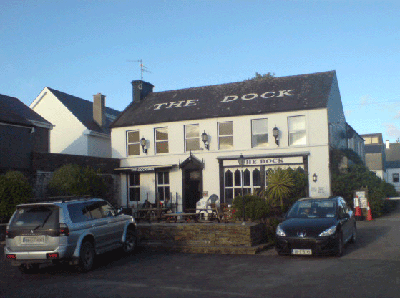 Nice pints and a good jacks with ventilation for those embarrassing Sunday afternoon scutters
You can always pretend to the old doll/kids that you're popping up for a sensual post-hangover dump. That's fifteen minutes plus "injury time" in any fully grown man's book.
The thought of facing the chaos of Kinsale on your way home should be tempered by the lure of those savage 99's on tap at Supervalu (Teddy's on the quay is sorely missed). Be dog wide of high powered cars (the real type, not Mummy's sooped up cinquecinento) reversing out of parking spots in the glare of the evening sun.

A pure berries of day out could be marred by reversing your tattered pride and joy out of the back half of a gleaming rag top Aston Martin.

How to find: Approaching Kinsale from Carrigaline/Belgooly drive through the town, following the quays and head out the road towards Garretstown. Turn left immediately after the bridge and park near the Dock Bar. The narrow path to the beach is sign posted. Beware of camouflaged dog shit if you've got flip-flops on - you could be going swimming earlier than you planned.
Sand: 7/10 (odd giant clumps of weed here and there)
Swimming: 7/10 (no swell)
Parking: 4/10
Puck around space: 2/10 (head for James Fort)
Scobe factor: low/medium
Flies: none
99 Cones: Supervalu in Kinsale


More beach reviews
Posted on Jun 11th, 2013
Only forty minutes from the city beautiful Coolmaine beach is a safe bet if you want to avoid cider partying scobes and smelly chip vans...
Posted on Jul 14th, 2011
Tops off, fishin rods out and flagons at the ready: some anthropological observations on the scobe species when the sun comes out...
Posted on Jun 21st, 2010
Perfect for surfing, Long Strand is the quiet next door neighbour of celebrity beach Owenahincha....
Posted on Jun 15th, 2010
Less than 15 minutes from Clonakilty cosy Red Strand is one of Cork's best kept secrets...
Posted on May 24th, 2010
One of the county's top blue flag beaches, this spot just beyond Kinsale has it all..