Balla is Back : Ball And Chain mp3


Ball And Chain
Romanthony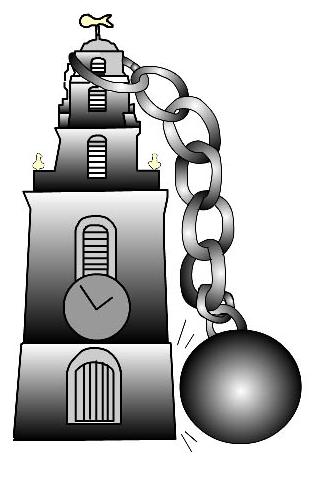 Romanthony's 'Make This Love Right', a.k.a. The Ball and Chain or just plain ol' Balla, has somewhat inexplicably grown into a phenomenon in Cork over the years.
Any DJ who ever played on Radio Friendly probably still has ears ringing with the immortal request, "Ere boy, got Ball n Chain?" Comet Records staff were compelled to put up a sign advising customers that "We do NOT stock the Ball and Chain". A copy was - and may well still be, if anyone's interested - on sale in Synthetic Records for about EUR50. Copies were specially re-pressed to cater for the Cork market. As you can tell, the whole thing got way, way out of hand to the extent that people asked DJs for it just to see their reaction. It seemed that the phenomenon of asking DJs for de Balla became more of a joke than the tune itself.
One of the undisputed highlights of the Sweat 10th Birthday in '98 was when (with a smile) Greg Dowling dropped the Balla. Everyone in the club was delighted: fans of the track got to hear it on the biggest night in Henrys history, while everybody else got to fall about the place in helpless laughter.
PeoplesRepublicOfCork.com is "proud" to present the full track on MP3. Simply download, listen and ask yourself how this became the choon of choice for so many across the city. Gasp at the insipidness of the beat! Marvel at the weakness of the lyrics! Be transported to another dimension by the larynx-shredding vocal climax! (N.B. PeoplesRepublicOfCork.com regrets that it cannot guarantee safe return from this other dimension. Users enter it at their own risk. In fact, users listen to the entire track at their own risk.)
Click here to download the Ball and Chain >>
ballandchain.mp3



Ready Girl I'm Not...
Posted on Feb 1st, 2013
A new look video for a new season - check out a rake of pure daycint live music coming your way this month...
Posted on Jan 1st, 2013
A documentary in Irish about Corkman Jack Lyons and his relationship with the hugely successful 1960's English rock band The Who....
Posted on Aug 2nd, 2011
Stacks of live music coming for Cork in August including Retarded Cop, Kodakid, Jake Levinson, Fred, grammy award winning Tom OBrien and Emigra...
Posted on Jun 30th, 2011
Hypnotic Brass Ensemble are among some of the top live music gigs in Cork during July. Take a sconce at our preview video for the low down...
Posted on May 31st, 2011
As the weather takes a turn for better the Cork xSouth West festival kicks off a month jammed with live gigs which includes the resurrection of the much loved Spiegeltent...