2009 Lamping Ahead

2009: Lamping Ahead
Danny Elbow


SPORT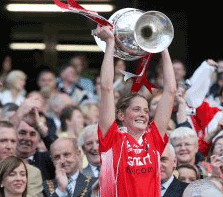 You'd wonder why the other counties even bother
Regardless of whether Gerald MacCarthy can cling on to his job or not all eyes will be on the hurlers - be it the actual Cork team or the Cork County Board's continuity "team" - so the spotlight won't shine too brightly on Conor Counihan's footballers despite almost getting to the All-Ireland final to beat Tyrone in 2008.
Running Kerry agonisingly close, winning the Munster final and banishing their Croke Park jinx against the Kingdom it could be our year if Cork's big-ball boys play well for more than ten minutes per game this year and they're not placed under too much pressure.

Similarly anything more than basic survival in the Premier League will be a bonus at Turners Cross. Few outside the club's dedicated fans acknowledged the incredible sacrifice, resolve and pride displayed by Cork City's players during the mid-summer financial crisis as the mysterious Arkaga consortium collapsed so if the club can continue to stabilise itself then the sky is the limit. So far, its looking a bit shaky. No coach appointed, no training and Liam Kearney has jumped ship for arch rivals Derry.
Ladies sports in Cork don't get enough press but its hard when the camogie and football victors become so predictable: Cork and Cork.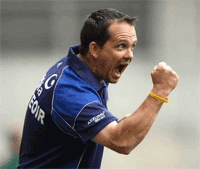 Davey Fitz: may cause security issues for Cork
SECURITY
As Cork's hurling missionary Justin McCarthy takes up the coaches position at Limerick we may see the total collapse of Waterford as a county. The false dawn brought by Davey Fitzgerald and his side's victory over Tipperary briefly kept spirits up inside our Eastern neighbour but after collapsing in the All-Ireland final so horrifically, sporting confidence has been drained from the Deise.
As McCarthy and Cork's pivotal Munster players will provide some basic pride in troubled Limerick all eyes must focus on Waterford as the county degenerates into social chaos, drinking, fighting and blah-making which may spill over the borders. A pre-emptive strike on Waterford city and roadblocks in Youghal may have to be considered.
FINANCE
Twin concerns over the continuing availability of Beamish stout and Murphy's will plague the financial world in 2009. Financial gurus, international fund managers and bar stool economists, are still reeling after the unexpected stout merger.
Despite reassurances from Heineken that they will produce both Cork 'soups' in parallel, doubts abound about the appetite for "dual playing" in corporate board rooms (wouldn't Teddy McCarthy be the ideal man to endorse Beamish and Murphys at the same time?!).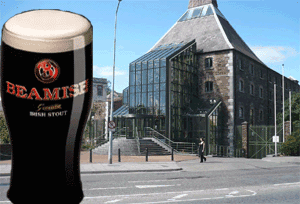 Beamish goes Northside
Remember though if Beamish stout was taken off the market then its producer on Leitrim Street would run the risk of certain Cork stout drinkers changing their allegiance to something other than Murphy's in protest. The doomsday scenario of Diageo/Guinness control of Cork liquor still looks as unlikely as ever so remain calm on that bar stool.
POLITICS
Despite talk of tightening belts and public sector pay restraint twenty-two of our city councillors recently voted to increase the Lord Mayor's salary to a mind boggling EUR 102,500.
The irony of Fine Gael city councillors voting in favour of the pay hike while their national parties scream from the rooftops about public service and value-for-money has not gone unnoticed. We may see some major weight changes on the City Council this year as the decisions and performances of our councillors come under the media spotlight in the run up to the summer local elections.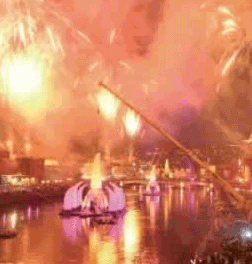 The River Lee January 2005
CULTURE
Funding for arts and culture events and projects will be cut this year so don't throw out the Connect Four and Jenga just yet as some events and entertainment may suffer as a result. It could be a blessing in disguise in the long term as inefficiencies, deadweight and waste can be purged to save sinking ships - particularly when the nation's journalists are scouring for stories of tax payers money being misspent.
Many young loyal Corkonians bursting with ideas and energy pepper the lower layers of cultural institutions in the city and it would be a crime if they were shed while fat-cat bosses refuse to step outside their comfort zones to make major decisions.
While jobs and the economy must be the first priority in a recession, culture, including the Irish language, must not be ignored - and we're not strictly talking to those who provide funding for cultural projects. If the money tank isn't as full as it used to be then organisations need to box clever with what they have. There's nothing more self-defeating than a cultural zealot roaring for funding as dole queues stream into Hanover Street.

WEATHER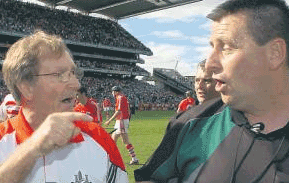 Ger Mac insists he's the right man.

Global warming isn't paying off as much as we might have hoped with one of the mankiest summers on record: twenty-five minutes of continuous sunshine were recorded in Myrtleville on May 12th but this was interrupted by a five minute shower of hailstones and an annoying young fella in a Courcey Rovers jersey with a huge kite. West Cork had its summer on May 28th and the sun failed to show up altogether in Mallow, Fermoy and Mitchelstown.
Plenty of beach time, sandcastles and sizzling sunburn will help to suppress financial woes in 2009 so we're crossing fingers, toes and iPod headphones in hope of a bit of decent sunshine. After all, it's such a shame to have the world's best beaches empty despite being no more than an hours drive at most from anywhere in the People's Republic.
Posted on Feb 19th, 2009
Plans A, B and C are long spent so as Fianna F·'
Posted on Dec 16th, 2008
A dispute between Santy and his elves, over-priced magic dust and cheap Eastern European elf labour: the man in red and white has it all to do...
Posted on Jun 21st, 2008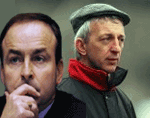 How is leaving James Masters out of the Cork football team a lot like the Lisbon vote? We get one more chance to get it right..
Posted on Feb 20th, 2008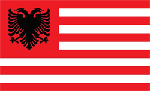 Sealing your borders from your oppressors to the north sounds good to us...
Posted on Jul 11th, 2007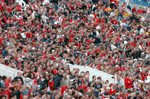 Sunday newspaper writers have caught a new disease..