10 reasons why Cork Jazz Festival is the best music festival in Ireland
Too many festivals these days involve herding tens of thousands of people into a soggy field in the middle of nowhere to see dodgy bands, while you do your best to avoid rancid portaloos, rivers of vomit and having your tent set on fire by The Dubs.

The Cork Jazz Festival is one of few top quality music festivals remaining that is set in a place actually designed for humans and that boasts hundreds of superbly talented musicians who can actually play their instruments.

Here are ten reasons our famous festival is better than any other Ireland has to offer:

1. You don't have to stand in the rain to watch a good gig
How many times has the atmosphere for the main act at an Irish festival been ruined by relentless rain? Let's stop pretending we have the weather to emulate famous outdoor festivals like Woodstock, Coachella or Burning Man. All the main acts are in the Opera House, City Hall, The Everyman, Metropole and the Cork School of Music. Notice a trend? Roofs, feen, roofs!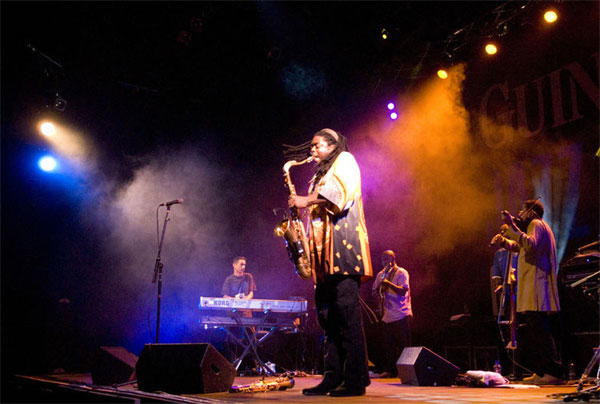 A completely dry music festival...but only in the precipitation sense.

2. You don't have to sleep in a tent
It's the job to wake up after a big night out at a festival and be able to shower, charge your phone, make yourself a cup of tea and not feel cold drops of rain plopping onto your forehead – each splash on your face a reminder to never again buy a budget tent. Turn over in your comfy bed for a top up snooze, and revel in the lack of pillhead Dubs listening to techno in the supposedly 'quiet campsite'.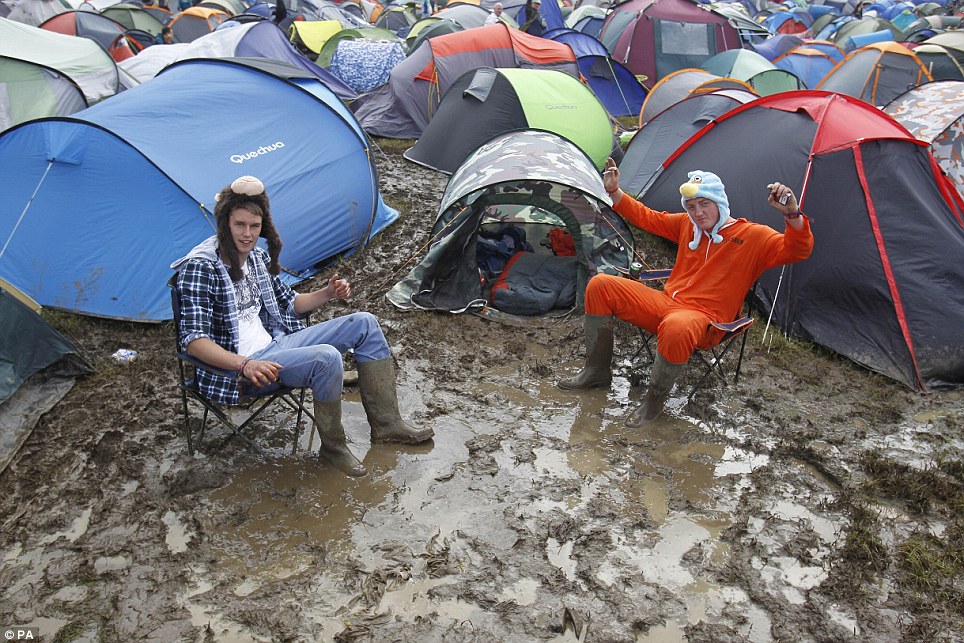 Not Cork: it's full of shite.

3. You can eat what you want
In Cork, you can choose a Michelin star restaurant, a chicken snackbox outlet and everything in between – the choice is yours. At most music festivals these days you're either forced to pay a fiver for a slice of 'wood fired pizza' or eleven euro for an allegedly 'locally handcrafted' lamb burger that was 'lovingly slaughtered with hugs' but tastes suspiciously like it came from the frozen section of a discount supermarket.

4. There's loads of free stuff
If you don't end up with a ticket for the headline acts at the jazz it doesn't mean you'll miss out. Both the jazz festival website, this newspaper and the PROC event guide have exhaustive lists of the roughly, 1.3 million events happening around the city and at the fringe festival in Kinsale – most of them are free.

4. It's a festival without notions
This summer it was hip to swan around the grounds of some castle in Waterford and rub shoulders with the nation's self-appointed keepers of cool, with their silly haircuts and ironic tattoos, raving about some new 'electro-misery' quartet from Drumcondra who press buttons and moan into a microphone.

There's none of that lark at D'Jazz where all musicians are highly competent and anyone of any age can enjoy the festival without feeling like they don't fit in.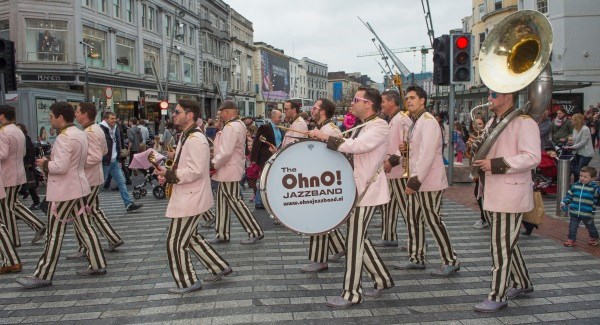 Traffic light disco on Patrick Street at last year's Cork Jazz Festival

5. No Aggressive Scottish security guards
Billing itself as the world's friendliest jazz festival, Cork is possibly selling itself a little short. You could leave out the word 'jazz' and that statement would still be true. Go to music festivals up the county and they hire in clueless security guards from across the water who are in your face from the minute you arrive – checking under your armpits for nodges and insisting that you take a 3km path to the camping area even though your tent is right behind where they are standing.

6. No 'Wellness Area' Rubbish
Every festival up the country now has a 'wooded wellness paradise' where you can attend 'health guidance' workshops given by a random selection of the country's 350,000 unemployed yoga instructors.

Why go to a music festival to watch bands when you can sit in a tepee with some dreadlocked hippy from Leitrim to talk about the benefits of the dandelion diet whilst banging a drum that smells like it's made of sheep entrails? If they tried that lark in the Metropole they'd be run out of the place faster than you can say jazz hands.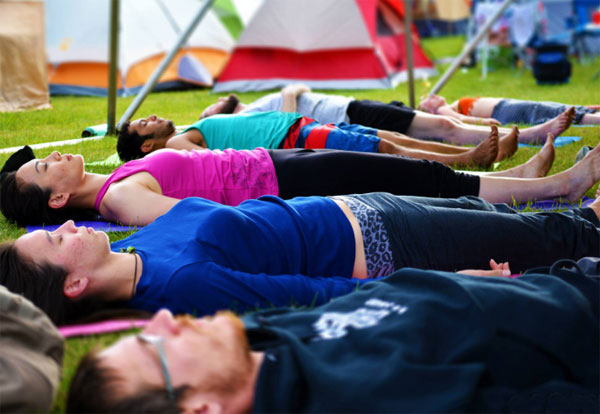 Some people think a good music festival is paying
€300 to lie down in a field in the Midlands for the weekend. Weird!

7. You can wee in a proper jacks
It's so nice to pee at a festival without having the pressure of trying to hold your breath so you don't black out from the stench and fall head first into the dark rancid pit of a festival porta-loo.

8. Your car won't get stuck in the mud
Get a bus or taxi to or from the city centre this jazz festival and think about all those times you had to traipse across a festival car park looking for your mam's grey Toyota Yaris among a sea of other identical cars in the pitch dark – the squelch of each footstep draining every last drop of enjoyment you got out of the music. The humiliation of waiting to be towed out to the main road by a tractor is only eclipsed by realising you've dropped five hundred quid over the course of the weekend and all you got was the flu.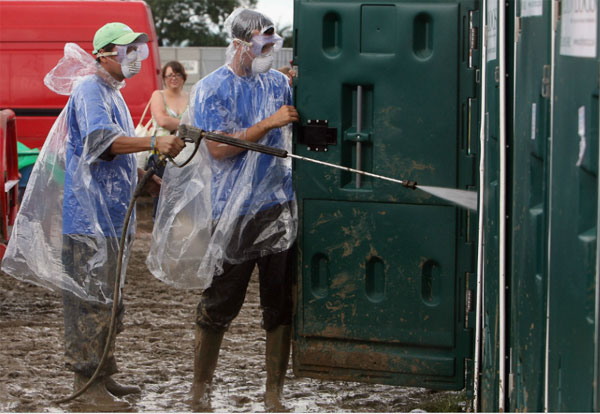 'Shoulda just stayed in Cork'

9. You don't have to leave Cork
The best bit about the Cork Jazz Festival is the first word in the name. There'll be no turf munchers in Mayo jerseys vomiting on your runners here, no Dubs in tracksuits trying to start a fight and no sixteen year olds having their stomachs pumped by St. John's Ambulance while you try to enjoy some choons. You know, there's so much to be said for never leaving Cork at all.

10. It's Pure Cork
Along with hurling, tripe and drisheen, road bowling, da Banks, Jimmy Barry Murphy's smile and The Shed, Cork just wouldn't be the same without the jazz. It's pure Cork.
Posted on May 18th, 2019
In part deux we look at ways we can all help make Cork's Huguenot Quarter become a little more French by changing our accents, taking up chain smoking and having multiple affairs with beours we don't even like...
Posted on May 11th, 2019
With our insatiable appetite for tourists, maybe it is now time to ramp it up and go all-singing-all-dancing frogs legs, onion necklaces and stinky cheese...
Posted on May 4th, 2019
Even though we are a notch above the rest, Cork people aren't all the same – perfection doesn't mean we are homogeneous.Travel around the city and county and you'll find some quirky traits that make each of the jewels in Cork's crown unique
Posted on Apr 4th, 2019
The relentlessly repetitive single word script and leave-whenever-you-want audience policy is sure to be a hit in theatres from Buttevant to Barnet and Brixton to Broadway....
Posted on Mar 13th, 2019
When minority languages try to recover from historical oppression, it is the death-by-a-hundred-thousand cuts inflicted by the native population themselves that properly ensures a language is extinguished..