10 Heads You'll Meet at the Gym
If you're thinking of joining a gym this January check out our quick guide to the characters you'll meet in Cork's sweat shops…

The Gym Monster
Gyms are full of well-shaped men – many of whom are well toned, athletic and fit looking. Most gyms in Cork however have one Gym Monster - the type of fella with a meagre sized head who could only have achieved an upper body the size of a small 3-door hatchback by shovelling heaps of protein dust down his neck morning, noon and night.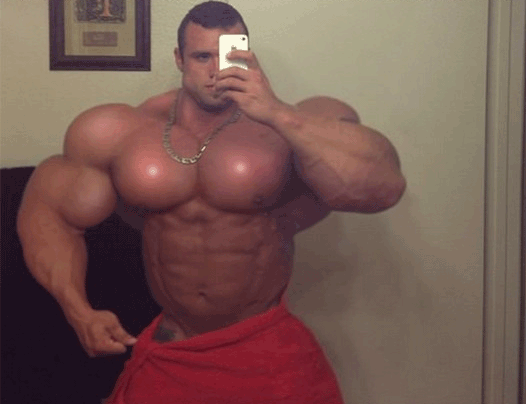 Drug test pending...

Fatties might lose sight of their waistline but the Gym Monster loses sight of almost everything as his shoulders and chest jut out at rigid right angles to his body while his throbbing veiny arms look like they could fling a small aircraft over the viaduct.

The Man in the Mirror
The most important piece of gym equipment for these fellas is the mirror. He loves using dumbbells because he can position himself directly in front of his own reflection to marvel at his beauty while he exercises.

While he rests between reps he sits on the squat bench starring lovingly at his beautifully cultivated biceps. You can see the glint of mad love in his eyes. Like seeing a flirting couple about to embrace, at this point you must avert your curious gaze - you don't want to be mistaken for a peeping Tom when he leans his head forward to kiss his beloved and then glances around sheepishly to check if anyone's looking.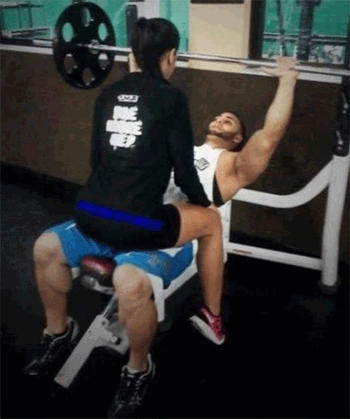 Motivation

The Telly Bellies
You can't help but be genuinely touched by the January rush to the gym by fans of RTE's Operation Transformation. These are the people who realise they're going to run themselves into bad health unless they shed the spare tyre. And do something about it.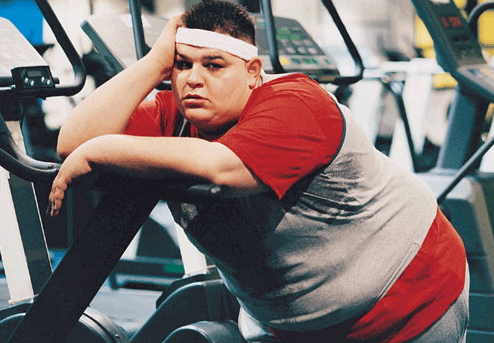 See you again next January

As pathetic and feeble as you might feel after a Christmas of pudding and stout you can always glance over your shoulder in the gym at a Telly Belly who looks like they're about to have a stroke after a thirty second waddle on the treadmill. Look, you say to yourself, it could be worse.

The Personal Trainer
Usually found standing nonchalantly next to a red faced puffing mam in her late forties repeating very low numbers out loud and spouting clichés like 'no pain no gain now love' in a disinterested tone that's really saying 'ah how did you let yourself get this morbidly obese?'.

If the gym's playlist occasionally veers towards something even half-credible (and by God you really hear the dregs of the electronic music industry in Cork's gyms) The Personal Trainer insists on changing it back to something truly awful because it allegedly motivates The Mam who is currently shouting "Look boy, I just CAN'T DO IT, AWRIGHT!".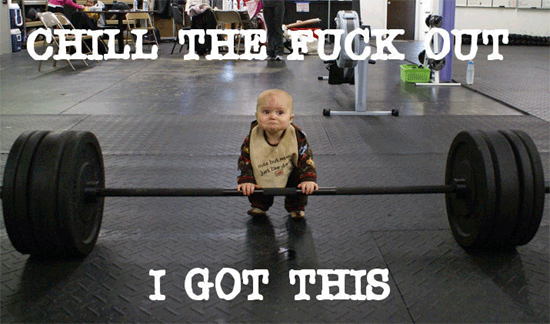 Thai boxers, GAA alpha males and creatine-fuelled weightlifters now find themselves exercising to Cotton Eyed Joe, Cher or that generic 'kiddy trance' that sounds like a banshee being attacked by a rusty disc cutter in need of a good oiling inside a car with a squealing timing belt and a radio playing the same song but with a ten second delay.

Old Skool Powerlifter
He looks like your Granddad and as he trundles into the dressing room to tog and off you're thinking 'shouldn't this fella be at home by the fire watching Nationwide with a packet of warfarin and a hot water bottle?'. Moments later he's out on the floor juggling 80kg dumbbells and dead lifting barbells heavier than a loaded 208 bus on a Friday evening. He might look like he's got one foot in the grave but the other foot is doing 70kg leg curls.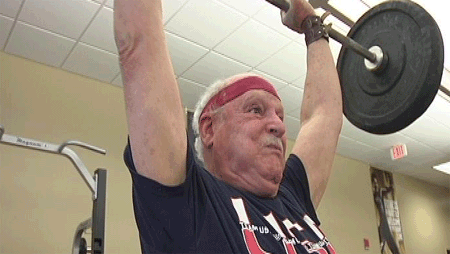 I used t'play for Cork in me day

White Collar Trudger
He used to play rugby in college but after a hedonistic alcohol fuelled blast in his twenties he has finally settled down, married, got a boring job in Ballincollig and is looking for something in his life that will lets him scream 'I am the man'. He's the guy glued to the treadmill, pounding it out.

White collar boxing pits amateur adult-beginner boxers /flappers against each other in front of their boozed up peers but The Trudger always deems himself 'not quite ready' for a fight. Just a few more months on the treadmill listening to Paddy Casey on his iPod....he'll be ready then. Swear't'God, like.

The Heavy Weight Boxer
He's pumping iron when you arrive and he's still there assaulting an invisible opponent when you leave - the seasoned heavy weight boxer in his thirties is probably on his second or third training session of the day and it's only lunchtime.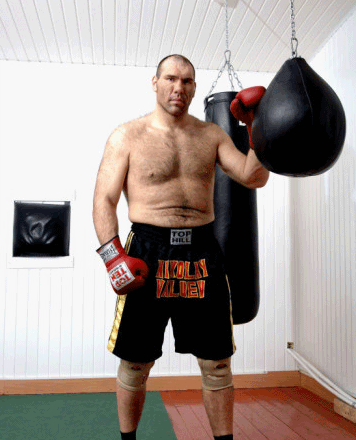 Stay out of his way

Quiet, solitary and focussed these super fit beasts do twenty minute weight sessions just to catch their breath in between gruelling cardio workouts. The only sounds they generate are when they launch into blistering skipping routines that sound like a landing helicopter or when they attack punch bags like a Sarsfield Road pile driver. Woah!

The Thai Boxer
Invariably Northsiders, the pale skinned Thai boxer is identifiable by his narrow frame, bright coloured shorts that look like an 80's seaside mistake and tight haircut. Loves to talk in the changing room about the connection between eastern spirituality and a good Saturday night scrap on Daunt Square. His favourite nights out are the tension filled fight nights at Neptune Stadium where there's more danger being in the audience than in the ring.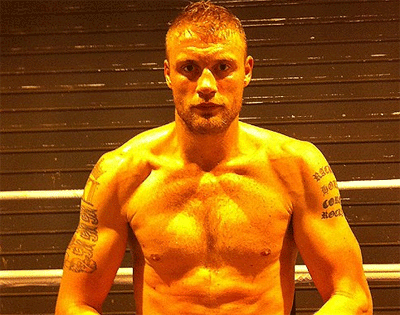 Fightin' be pure spiritualiteee

Martial Artist
Never comfortable with weights and awkward on other gym machines, the martial artist always looks out of place in a hall full of modern technology - preferring instead the ancient wisdom of the East – he'd rather be poised one-legged on a rock in Garryvoe watching the sun go down but sure this is Cork so it'd either be raining or the ice-cream van would wreck his buzz so here he is next to you doing sit ups sniffing an incense stick stuck in his Karate kid head band.
Posted on Oct 8th, 2018
The building boom is back. Are you a hospital consultant thinking of getting into attic conversions or the CEO of a Fortune 500 company that fancies a career in roofing? Then know how proper langers treat their customers....
Posted on Oct 1st, 2018
In Europe's friendliest city more than one bicycle is stolen every..eh....several days. That's a whopping 0.05% of the population. Be careful out there....
Posted on Sep 17th, 2018
An 83 year old man foiled a three-man raid in Glanmire last Saturday evening and in the process delivered a beautiful kick up the arse to one of the humiliated raiders. Who else needs a Dinny Funt?
Posted on Aug 27th, 2018
A buskers' code agreed between buskers, traders and residents is well worth pursuing before wrapping ourselves up in legal knots and slapping low-income buskers with fines...
Posted on Aug 15th, 2018
It has been rumoured for years that Bob Marley lived in Cork...and possibly still does. Only that can explain the manic devotion to the reggae superstar on Leeside...